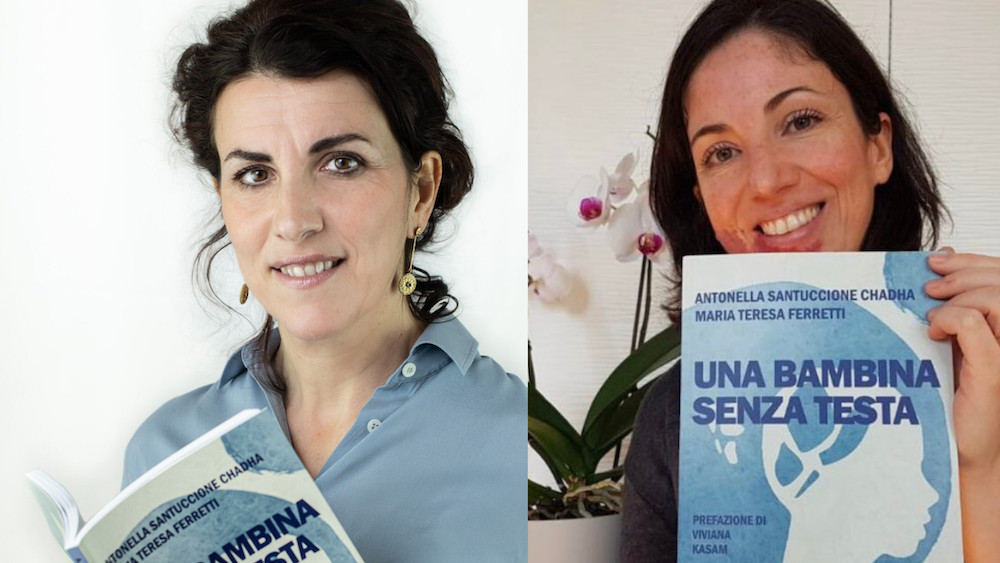 Neuroscientists and Women's Brain Project Co-founders Antonella Santuccione Chadha and Maria Teresa Ferretti have recently released their new book Una bambina senza testa, a semi-autobiographical book. The book explores gender difference within the world of mental and neurological diseases and has just been published by Rome-based Edizioni Mondo Nuovo in Italian.
Una bambina senza testa is an exciting dialogue between two scientist friends who combine theory and clinical experience with real life, offering the reader an original and exciting journey of knowledge: Maria Teresa Ferretti as a researcher with a prestigious career, Antonella Santuccione Chadha in the authoritative role of a medical scientist with a deep knowledge of clinical practice and psychiatry.
Dr. Antonella Santuccione Chadha is a medical doctor with expertise in clinical pathology, neuroscience and psychiatric disorders. She is co-founder and CEO of the non-profit organization Women's Brain Project which is addressing the influence of sex and gender on mental and brain diseases. She is head of stakeholder engagement for Alzheimer's disease at Biogen.
After graduating in Chemistry and Pharmaceutical Technologies from the University of Cagliari (Italy), Dr Maria Teresa Ferretti started a career as a researcher in the field of neurodegeneration, working in England, Switzerland and Canada, where she where she earned a PhD in Pharmacology and Therapy from McGill University of Montreal in 2011. An expert in Alzheimer's disease and gender medicine, she has been studying the interaction between the immune system and the brain for over ten years. She is currently an external teacher at the Medical University of Vienna and the Chief Scientific Officer of the Women's Brain Project.
"We tried to explain how diseases of the brain and mind are like all other diseases, where something breaks and stops working, and which therefore deserve attention and care and not stigma or hopelessness," the authors explain the motivation behind the book. "Precision medicine will be achieved when the concept of 'differences' between patients, which to date continues to divide, will be replaced by the concept of characteristics relating to each of us, making us unique and irreplaceable," Antonella Santuccione Chadha adds.
Antonella's personal story as a doctor in the psychiatric hospital of the University of Zurich, one of the most famous centres in the world for the study and treatment of diseases of the brain and mind, is intertwined with nine stories freely inspired by clinical cases. The book delves into an issue still distorted by fear, mystery and shame. "In my narrative, I give voice to those I had the privilege of meeting during my time as a doctor and researcher in psychiatry", she says. "You hear from those who often no longer have a voice. Through these stories we try to understand together what underlies the diseases of the brain and mind."