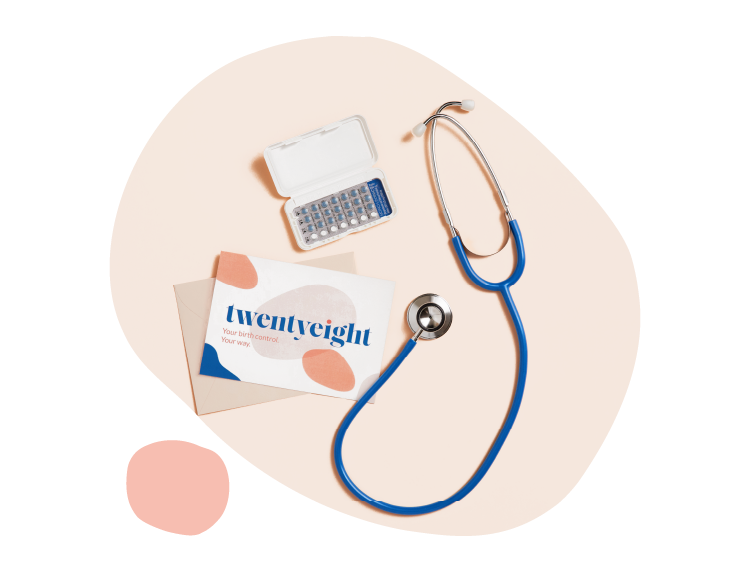 Twentyeight Health, a telehealth company increasing access to sexual and reproductive healthcare for women from underserved communities, today announced that it is continuing its national expansion with launches across seven states — Alabama, Colorado, Georgia, Kentucky, Nebraska, Tennessee, and Virginia. Twentyeight Health is now available to women across 20 states, serving over 70% of U.S. women of reproductive age. 
"Telehealth had a meteoric rise last year, and we want to ensure that underserved women are not left behind," said Amy Fan, co-founder of Twentyeight Health. "Our mission at Twentyeight Health has always been to increase access to sexual and reproductive care for underserved communities through telehealth. With today's expansion, we look forward to bringing our platform to millions more women across the U.S. who may not have previously had access to high-quality and affordable care."
According to Power to Decide, "more than 19 million women of reproductive age living in the US are in need of publicly funded contraception and live in contraceptive deserts." Twentyeight Health accepts Medicaid in many of the states it's available in, along with a wide range of commercial insurance and low out-of-pocket options. Twentyeight Health also provides free birth control for uninsured women in financial need through a partnership with Bedsider's Contraceptive Access Fund, and donates 2% of revenues to Bedsider, and the National Institute for Reproductive Health.
"As a telehealth provider focused on reaching underserved communities, affordability is only one part of the picture," said Bruno Van Tuykom, co-founder of Twentyeight Health. "Equally important is building a telehealth platform that is accessible to everyone — regardless of whether people have high-speed internet, a top-of-the-line desktop or mobile device, or the privacy to do a video consultation."
Twentyeight Health combines asynchronous and live components for telehealth consultations. To sign up for Twentyeight Health, new customers fill out a medical questionnaire online, which a U.S. board-certified doctor reviews within 24 hours. Users can schedule optional audio consultations and message the doctor securely at no extra charge. Twentyeight Health provides ongoing care through unlimited doctor follow up messages to discuss issues such as updating prescriptions or addressing potential side effects.
Twentyeight Health announced $5M in funding in the fall of 2020. In 2021, the company expanded its operations to states across the Midwest, West Coast, and Southern United States.  Twentyeight Health is now available in the following 20 states: Alabama, California, Colorado, Florida, Georgia, Kentucky, Illinois, Maryland, Minnesota, Nebraska, New Jersey, New York, North Carolina, Ohio, Oregon, Pennsylvania, Tennessee, Texas, Virginia, and Washington