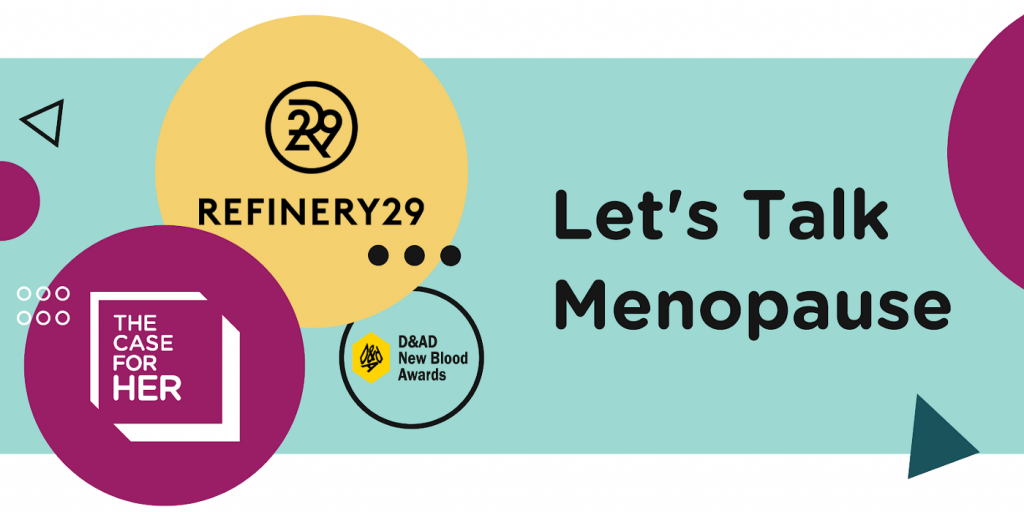 The Case for Her recently announced that for the third year in a row they are sponsoring a stigma smashing D&AD New Blood Awards design brief. This time they are partnering with Refinery29 and asking emerging creatives to change the conversation around menopause.
The goal is for emerging designers to develop material that tackles the lack of awareness about menopause, the issues surrounding it, and social stigmas. All material should be based on research and aim to educate people of all ages, while also considering how the idea can tie into Refinery29's offerings.
'Let's Talk Menopause' is an opportunity for creatives at the beginning of their careers to showcase their ability to consider other demographics — just as they will need to do after graduation when they start their real-world jobs. It is easy for people to talk about issues that affect themselves. "We want them to step outside of their immediate sphere of influence and comfort zone."
The 2021 design briefs are now available for download on the New Blood Awards webpage. Just look for 'Let's talk menopause' from The Case for Her and Refinery29. The submission deadline is March 23, 2021.