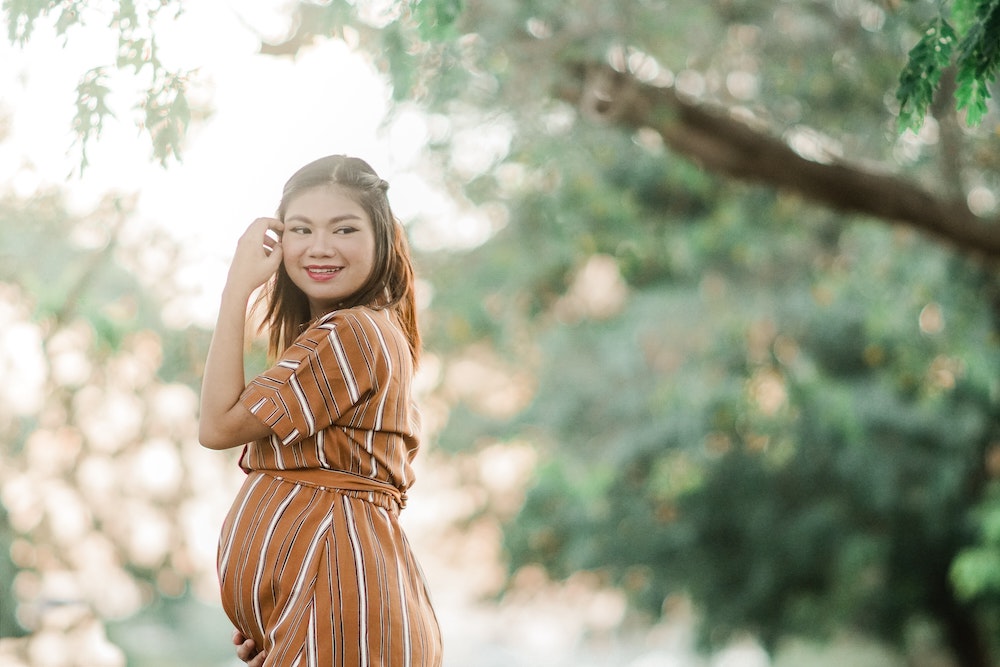 May is Preeclampsia Awareness Month, and a recent survey is underscoring a stark need for more education around the second-most common cause of maternal mortality in the United States. The survey of nearly 800 women, including expectant mothers, new mothers within the last year, and those who are considering pregnancy, was conducted by Progenity, a biotechnology company with an established track record of developing and commercializing molecular testing products in women's health. The results showed less than half of respondents know that high blood pressure, the main sign of preeclampsia, is a key indicator of the condition. In contrast, more than 50 percent of respondents know the "fruit size" of a baby at 12 weeks, a popular milestone marker for moms-to-be. This survey points to the need for further patient awareness and education around the symptoms of preeclampsia, a potentially dangerous complication of pregnancy.
Nearly 30% of pregnant women in the United States experience signs and symptoms of possible preeclampsia, a condition that can occur during pregnancy or up to six weeks after. The condition is often missed or misdiagnosed because the symptoms are common and non-specific, making it difficult for doctors to clinically distinguish between those most at risk and those at a reduced risk. If undiagnosed or poorly managed, the condition can result in impaired organ function, seizures, stroke, and even death in the infant or mother, and may require pre-term delivery. In fact, approximately 5-8% of all pregnancies are complicated by preeclampsia.
"Early recognition of preeclampsia can save lives," said Eleni Tsigas, CEO of the Preeclampsia Foundation. "This survey shows us how much work still needs to be done to educate pregnant women about the signs and symptoms of this devastating condition. All women need to know their risk for preeclampsia because timely diagnosis and management is critical."
It can be difficult to evaluate suspected preeclampsia because there are more than a dozen signs and symptoms that can differ from woman to woman. The two main signs—high blood pressure and protein in the urine—typically aren't noticed without a visit to the doctor. Additionally, risk factors vary, and include common features such as first pregnancy, obesity, diabetes, maternal age younger than 18 or older than 35, and family history of preeclampsia. Black women are also at higher risk, and new research points to an increase in preeclampsia and preterm birth in women diagnosed with COVID-19.
"I wish I would have known what preeclampsia is, what the symptoms are, and the impact that it could have on my son's life and mine. Instead, I found out about preeclampsia through surviving it and delivering my son early at 28 weeks," said preeclampsia survivor, Jasmine Mago. "Now I live to raise awareness, provide education, and support research in hope that mortality rates will decrease and that there will be more progress in treatment and diagnosis."
Despite the increasing rates of preeclampsia, there have been no significant advancements in diagnostic assessment tools in the United States in decades. However, doctors may soon have a reliable way to rule out the risk of preeclampsia for up to 14 days, modernizing the way they evaluate patients. Developed by Progenity, a proprietary lab test—called Preecludia—could potentially be a tool to help providers differentiate patients with symptoms who are not at risk for preeclampsia from those who may be at increased risk. The test is designed to be run from a simple blood draw.
"There's a clear unmet need for additional tools to help rule out possible preeclampsia in expectant mothers, and I know this first-hand after almost losing my wife to preeclampsia after a missed diagnosis," said Matthew Cooper, Ph.D., Chief Scientific Officer, Progenity. "The Preecludia test would be the first of its kind in the United States and would help to fill a gap in the assessment and management of preeclampsia. We look forward to offering the test to physicians and patients to make a real difference in the lives of mothers and babies."
For more information about preeclampsia and how to recognize its signs and symptoms, visit the Preeclampsia Foundation.