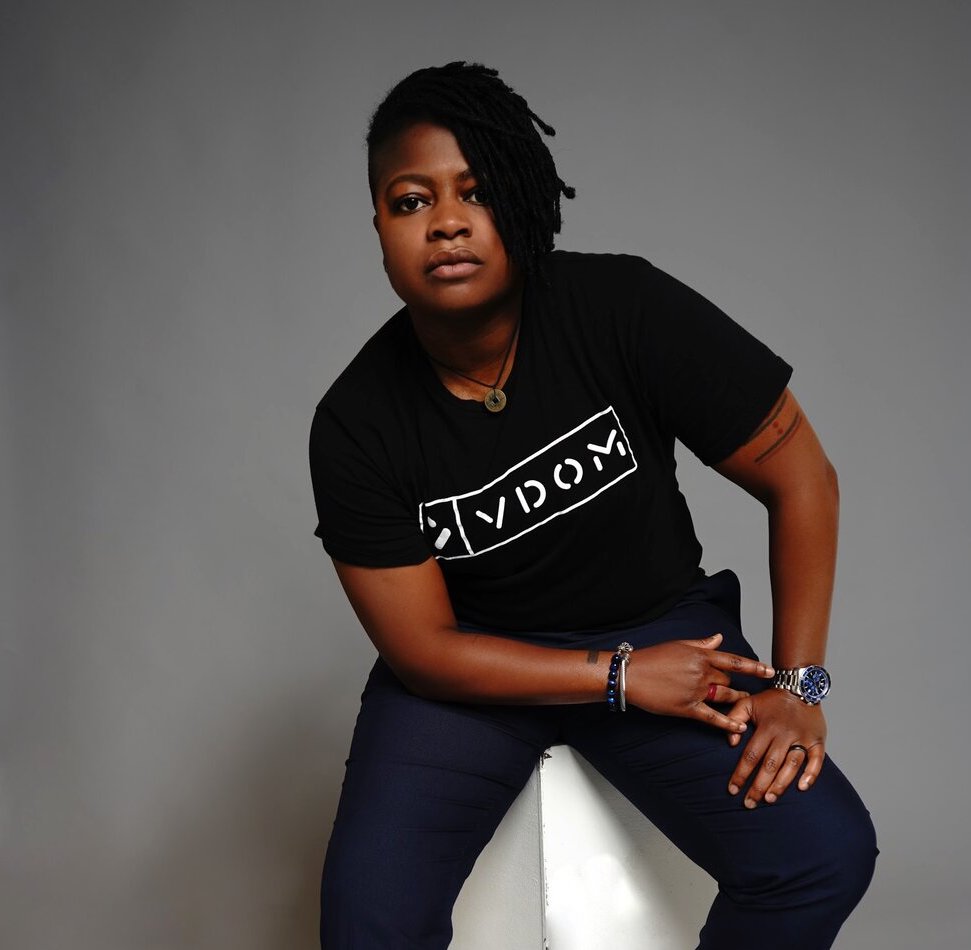 "To put it bluntly, I love sex, and I wanted to be able to have sex with my wife anywhere, at any time, and just as easily as heterosexual couples can without any awkwardness", explains SkiiMoo Founder Glenise Kinard-Moore, the creator of VDOM, a new prosthetic smart penis and alternative to the old-fashioned strap-on.
The VDOM is an app-connected adult wearable device that has the ability to go from flaccid to erect at the push of a button. The patent pending device is engineered to allow users to easily control the VDOM during times of intimacy. It is designed for comfort with a medical grade, ultra-soft and realistic silicon outer sheath. The prosthetic penis attaches to specially designed VDOM underwear, which can be comfortably worn by any gender. Penis-owners with ED or other challenges to achieving erection can wear the underwear and snap the VDOM over the top as an alternative option to medication or awkward medical prosthetic devices.
The wearer of the VDOM can use a proprietary app to allow their partner to take control of the device and decide when their cyber penis is erect. Partners can also send each other ping notifications when they are ready for intimacy.
The app functionality of the product calls for great care with cybersecurity, which makes self-described 'tech nerd' Kinard-Moore the ideal candidate for the work. Kinard-Moore, a certified information security professional, developed the VDOM because she wanted to make love to her wife and felt hampered by limited and ineffective products.
She shares: "The VDOM is by far the most challenging idea that I have worked on. But I felt like it had to be done for many reasons. There are many people who experience certain physical sexual restrictions – including ED and paraplegia – but only a very small handful of solutions that even to try to address those issues. I wanted to use my tech skills and knowledge to challenge myself to find a solution. I knew the prosthetic needed to be comfortable to wear all day, it needed to be hands-free as much as naturally possible, and it needed to be able to go from non-erect to erect via a simple process. We've achieved that, and as a result our customers are going to be able to ditch the strap-on."
The VDOM is currently available for limited pre-orders on the company's website or as part of the company's crowdfunding campaign on ifundwomen.