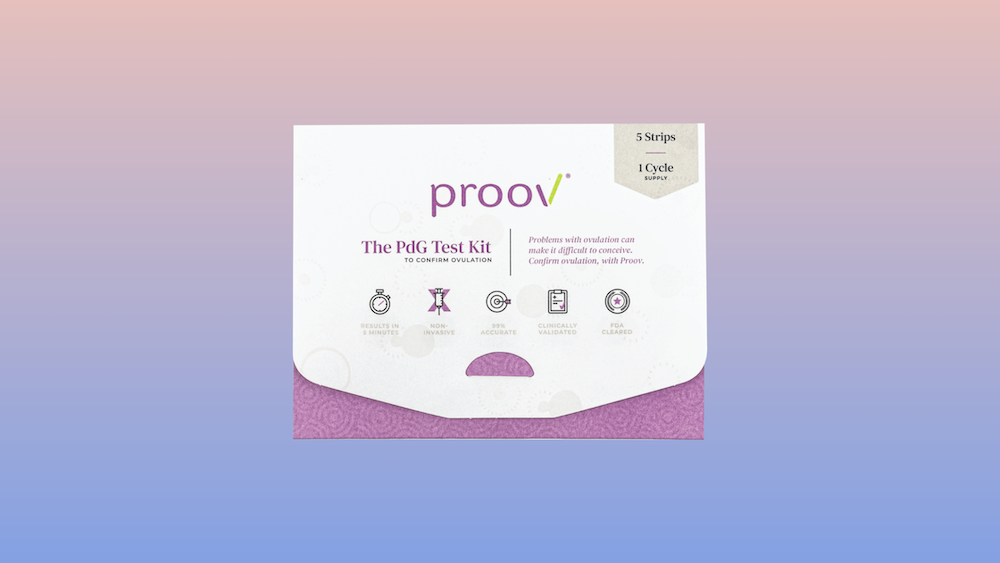 Proov, a science-based hormone testing company and the leader in testing urine for PdG to confirm ovulation, has announced that it has received patent issue notification for its second utility patent for a lateral flow assay test. The patent covers Proov's novel device to detect the analytes of progesterone and other hormones in a single lateral flow assay. As a first-of-its-kind device to detect analytes of progesterone and at least one other hormone or analyte in urine, Proov's device, especially in association with its other patented methods, will help women to determine if hormones remain at ideal levels at various points during the menstrual cycle.
Progesterone is a critical hormone produced by the ovary after ovulation. One of the primary roles of progesterone is to prepare the uterine lining for implantation. Without enough progesterone after ovulation, it can be more difficult for implantation to properly occur. However, before Proov – the only FDA-Cleared urine PdG test – no diagnostic test could assess ovulation quality to determine if a woman produced enough progesterone to confirm a healthy ovulation, giving her the best chance at a successful conception.
Proov's second patent covers a single lateral flow assay configured to detect not only an analyte of progesterone – PdG – but additionally and simultaneously a second hormone selected from luteinizing hormone (LH), human chorionic gonadotropin (hCG), and follicle-stimulating hormone (FSH) in the same test. The patent further includes claims directed to a third testing zone configured to provide a result for estrogen on the same test. This new technology makes testing easier for Proov users, who can use the latest technology to receive critical information related to their menstrual cycle more easily through repeated use of only a single test product, rather than using various tests at different times in their cycle.
Reproductive Endocrinologist Dr. Aimee states, "At this point, I have been using Proov tests in my practice for several years, and they are an amazing non-invasive method for helping me diagnose low progesterone issues."
MFB Fertility's​ ​founder and CEO, Amy Beckley adds, "With this new patent, Proov will be able to expand beyond fertility to track and analyze complete menstrual cycle health, and opening up new ways to navigate and improve cyclic hormone imbalances. This patent technology is a game-changer for those who are suffering from period problems or menopause symptoms."
Proov Tests are available at Target, Amazon, and proovtest.com and are used by doctors across the United States. They are non-invasive and cleared for home use, making fertility diagnostics more accessible to patients.