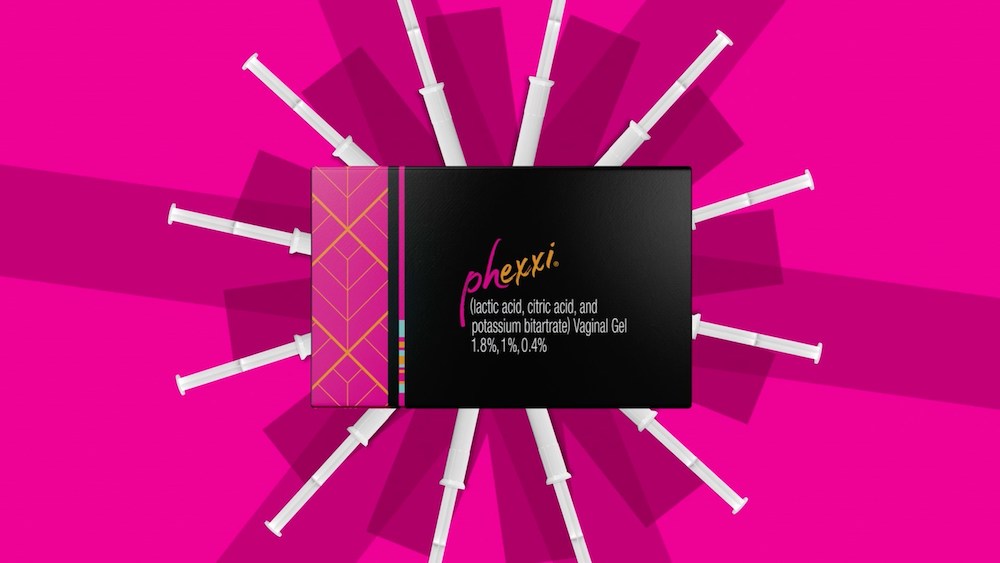 Evofem Biosciences has announced that two new data sets from its Phase 3 AMPOWER trial evaluating Phexxi (lactic acid, citric acid, potassium bitartrate) will be presented at the 2021 American College of Obstetricians and Gynecologists (ACOG) Annual Clinical and Scientific Meeting (ACSM). The meeting will be conducted virtually from April 30 – May 2, 2021.
"These new data sets provide clinical insights into how women used Phexxi in the AMPOWER clinical trial as well as their feelings about pregnancy, which are both important factors for clinicians to consider when counseling and prescribing Phexxi," said Brandi Howard, PhD, Head of Medical Affairs at Evofem Biosciences.
Both posters will be available to meeting attendees on the ACOG website at https://www.acog.org beginning April 30, 2021, and will be made available in the Posters and Publications section of Evofem's website 
Additionally, the role of vaginal pH modulators in contraception and the contributions of current contraceptive trial design on the "creeping Pearl Index" will be discussed in a Continuing Medical Education (CME) course offered to ASCM attendees. The event is sponsored by an unrestricted educational grant from Evofem Biosciences.
| | |
| --- | --- |
| Title: | A New Nonhormonal Contraceptive Choice: The Vaginal pH Modulator |
| Presenters: | David L. Eisenberg, MD, MPH, FACOG; Patty Cason, RN, MS FNP-C; and David J. Portman, MD |
| Live event: | Wednesday April 28, 2021 from 8:00-9:30pm ET (virtual broadcast) |
ACOG Abstracts Highlights
Compliance with Vaginal pH Modulator in the Phase 3 AMPOWER Contraceptive Trial
David L. Eisenberg, MD, MPH, FACOG ; Kelly Culwell, MD, MPH; Clint Dart, MS; Brandon Howard, PhD
In AMPOWER, compliance with use was defined as administration of Phexxi intravaginally less than or equal to 1 hour before each episode of intercourse, re-application with additional acts of intercourse, and no use of an additional contraceptive method. Women completed daily e-Diaries to record Phexxi use and coital information. Compliance was calculated based on the percentage of total coital acts reported by each woman throughout the duration of her enrollment in the study.
Of the 1384 women enrolled in AMPOWER, 1330 women reported one or more use of Phexxi and 1255 women recorded one or more coital act. Of 32,680 total acts of intercourse, Phexxi was used correctly and as the only contraceptive method, per the study protocol, 84% of the time.
Pregnancy Intendedness with Vaginal pH Modulator: Results From the Phase 3 AMPOWER Trial
Bassem Maximos, MD, MPH; Kelly Culwell, MD, MPH; Clint Dart, MS; Brandon Howard, PhD
Pregnancy intendedness was an exploratory endpoint in AMPOWER. Questionnaires were given at baseline and at subsequent study visits to assess, using a 10-point Likert scale, how participants would feel if they became pregnant. Additional sensitivity analyses investigated correlations between pregnancy intendedness and women's demographic and obstetric history.
Throughout the study, women who completed the questionnaires (1182 of 1384 women enrolled) reported a wide range of feelings about pregnancy, suggesting that efficacy may not always be the most important characteristic with contraceptive use, even when enrolled in a contraceptive clinical trial.