50-65% of women in the EU take supplements every day with some spending up to €2500 each year. Yet many of them are unhappy with the products available to them, unsure what is in them and what effect they actually have on their health. A new generation of women's health companies is now recognizing this large gap in the market and setting out to take on the outdated sector giving it a much needed revamp. Belgium-based and remotely operated femtech startup Guud is one of these companies and launches today with €350K in pre-seed funding to grow its platform for menstrual health. Participants in the round include Conny Vandendriessche, Kjell Clarysse and Louis Dhont, next to KBC and PMV investment bank.
Guud was founded in 2020 by Morgane Leten and Jan Deruyck and started as a peer-to-peer support community for women to gain a better understanding of their menstrual cycle. Soon thereafter the company added an online store and started selling clean supplements for menstrual and hormonal health as well as fertility.  Guud Co-founder Morgane Leten explains: "More than 75% of women in Europe are in the dark about their cycle. Menstrual problems are considered part of the burden of being a woman. Besides mood swings, cramps, skin issues, sleep problems, and fatigue women also experience emotional burdens such as disconnection from their bodies, shame and anxiety. They often feel alone, and their menstrual problems seem like an impossible mountain to climb. We're here to change this – with better support and products."
Building on the learnings from their early community members and the demand they saw for better products, Guud has now developed its own signature line of clean supplements and launches its brand platform for menstrual health today. Their new offer combines evidence-based information, education, support as well as products – all in one place. "We are excited to launch the new Guud platform and to continue our work helping women on their individual journeys to better health. From the beginning we wanted Guud to not just be another supplement company, but to support women holistically in close cooperation with our medical experts, nutritionists, gynecologists, functional doctors, midwives, and sexologists through education, advice and our products", shares Guud Co-founder Jan Deruyck.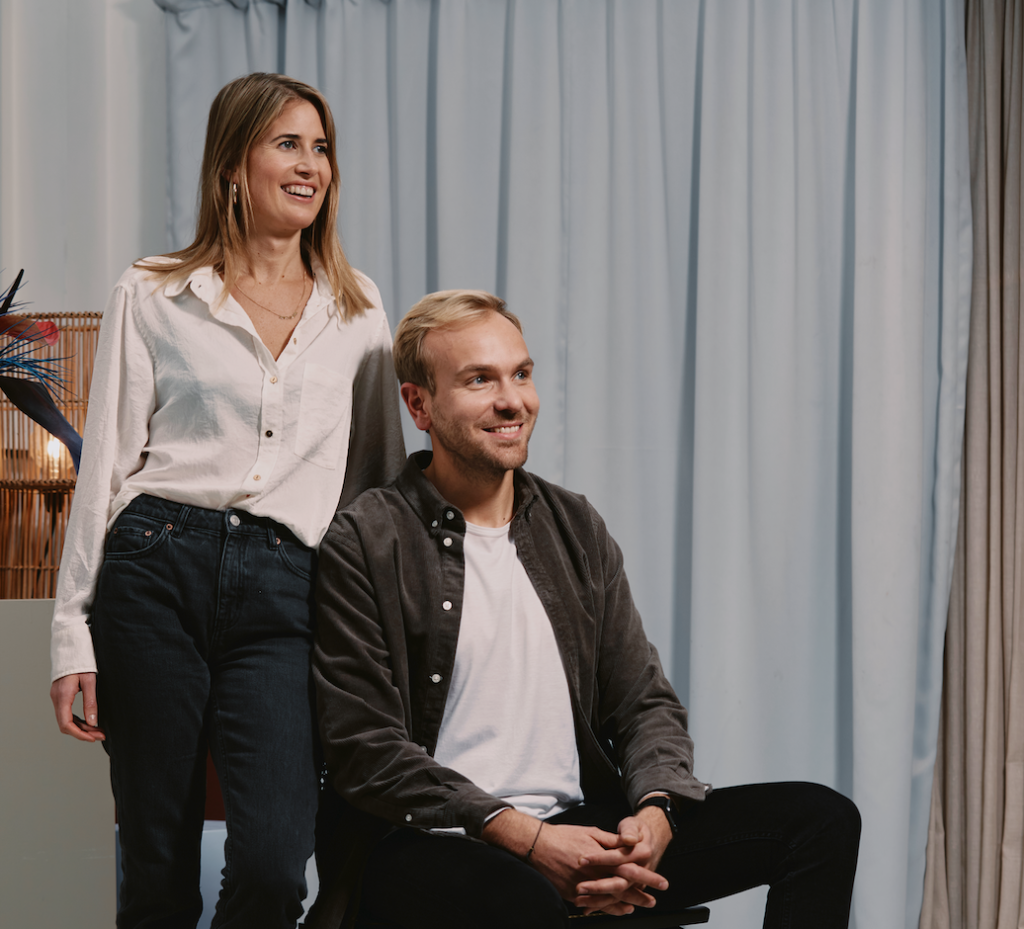 Guud's community has grown quickly over the past year and today around 7.000 women check in on a regular basis to get help and advice on anything from PMS to lifestyle changes to supplements. Personal support is one of the main pillars of the company: Women can get personal support from experts such as midwives and nutritionists via a free chat on the company's website or attend events covering relevant topics. The community itself allows for everyone to come together, share their experiences and tips.
Through this early focus on community Guud was able to get an in-depth understanding of the challenges women experience when trying to take charge of their menstrual and hormonal health. The four new products launching today reflect this and address the many unmet needs. Guud Flow is designed to help regulate hormones and promote a healthy cycle. Guud Glow was formulated to help women feel their best every day of the month. Guud Inside is an Omega-3 supplement for brain and heart health, and Guud Vibes was designed to help maintain energy levels and combat fatigue.
The supplements were formulated together with pharmacologist Charis D. Milonas using research-backed ingredient combinations that have been scientifically proven to support cycle-related complaints such as mood swings, cramps, hormonal acne, fatigue, and irregular cycles. "We have selected the best ingredients that work as naturally and effectively as possible in support of the female cycle", he explains.
Starting today, Guud's supplements are available throughout Europe, the company's educational platform launches in English and Dutch. Guud's mission is to become the go-to destination in Europe for women who want to take charge of their menstrual and hormonal health.
Kjell Clarysse, Forestbase Founder and known from his work with Start it @KBC, is one of the investors who participated in the round: "I believe that women's health is everyone's health. That's why I invested in Guud. When I met the team for the first time I felt an enormous drive and unique perspective on the problems and solutions in the market. With Morgane who has been struggling with PCOS and Jan's background in technology I believe they have great founder market fit and potential to build a category defining company."
Guud will use the new funds to scale its operations and grow its go-to-market team in preparation for upcoming launches in additional European markets.