Every Thursday we send out a curated newsletter on "all things femtech". This is the latest edition. If you're interested in subscribing, you can do so at the bottom of this page.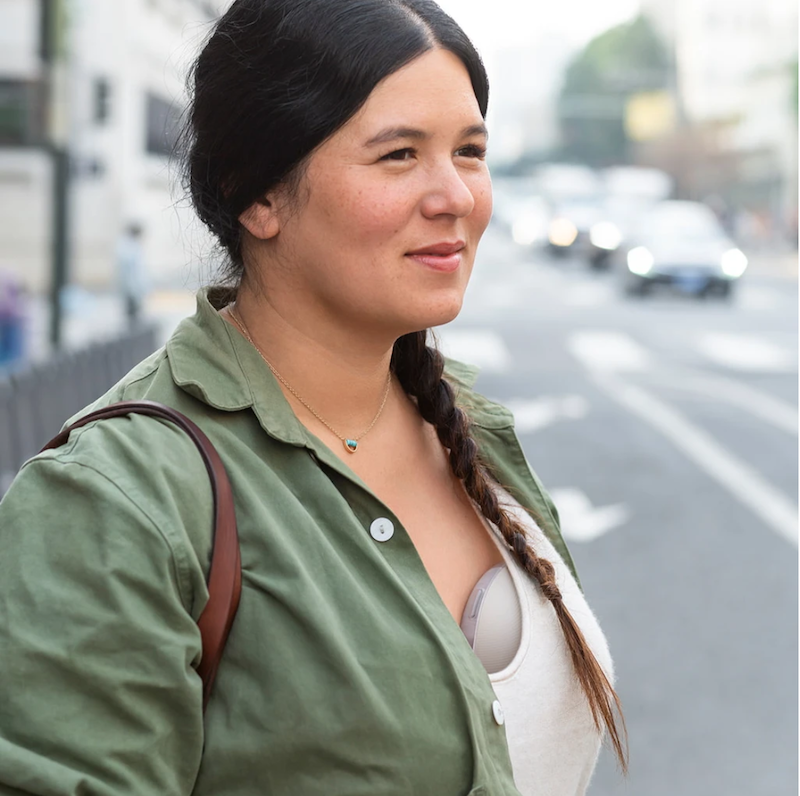 Highlights
Willow announces plans to give away 50 wearable breast pumps at CES and redesigns conference booth as transparent pumping room; Ultrasound technology company Novosound raises $4.4M; come & gone faces some heat on twitter after mention in Huffington Post article; Anti-aging life sciences company Elysium Health Raises $30M Series C; Sextech startups get ready to exhibit at CES for the first time following CTA's recent policy change
Company Spotlight 
It's been a few months since the Consumer Technology Association (CTA) announced, that it will allow sex tech startups to participate and compete for awards on a one-year trial basis at CES. The announcement followed the events of 2019, when the CTA revoked an innovation award from sextech startup Lora DiCarlo, eventually re-awarded the company and apologized.
As sextech startups get ready to take the stage at CES in a few days, we'd like to introduce you to some of our favorites today.
Lioness is building a vibrator that helps you understand, discover, and take control of your own body, paired with an app that allows you to easily visualize what your body is telling you and ask questions to a supportive community.
Unbound is a sexual wellness company for women. The company makes and sells vibrators, lubricants, and accessories direct-to-consumer through their website.
Lora DiCarlo is the disruptive new brand known for engineering pleasure tech products.
Dame is a women-founded company developing well-engineered toys that encourage vulnerability, heighten intimacy, and add value to pleasure.
In The Know
Liz Klinger: "For various reasons most topics related to sex have been withheld from both industry forums like CES and the general public." (Femtech Insider)
The High-Rolling, Medically Questionable World of Luxury Egg-freezing (Vice)
How the Tech Industry is Failing People with Disabilities and Chronic Illnesses (The Next Web)
How Many Tampons Do You Need? This Man Will Explain (The Guardian)
The 2020 Social Determinants of Health: Connectivity, Art, Air and Love (Health Populi)
What Happened to All Those Frozen Eggs? (NY Times)
Sperm Tech Startups Tackling the Male Fertility Crisis (Sifted)
2020 Will Be a Big Year for Online Child Care – Here Are 6 Startups to Watch (Techcrunch)
Do You Trust Jeff Bezos with Your Life? (Newsweek)
Design Standards to Save Lives – UX in Healthcare (UX Collective)
Tune in!
Fertility & Egg Freezing with Dr. Fahimeh Sasan (Podcast: Next to Madison)
The 10 Most Popular Episodes on the "This Week in Health IT" Podcast in 2019 (Podcast: This Week in Health IT)
Femtech Insider gets a podcast! We're currently working on finalizing season #1 and will launch the first episodes in early 2020. The trailer is up and you can already subscribe on Stitcher, Spotify, Google Play and iTunes.
Who's Hiring?
BabyScripts is hiring an Implementation Specialist.
Qurasense is looking for a Team Lead, Developer.
TOTM is looking to hire an Account Manager.
THINX is hiring a Brand Designer.
Qiagen is looking for a Senior Global Product Manager.
Want so see more jobs? Click HERE!