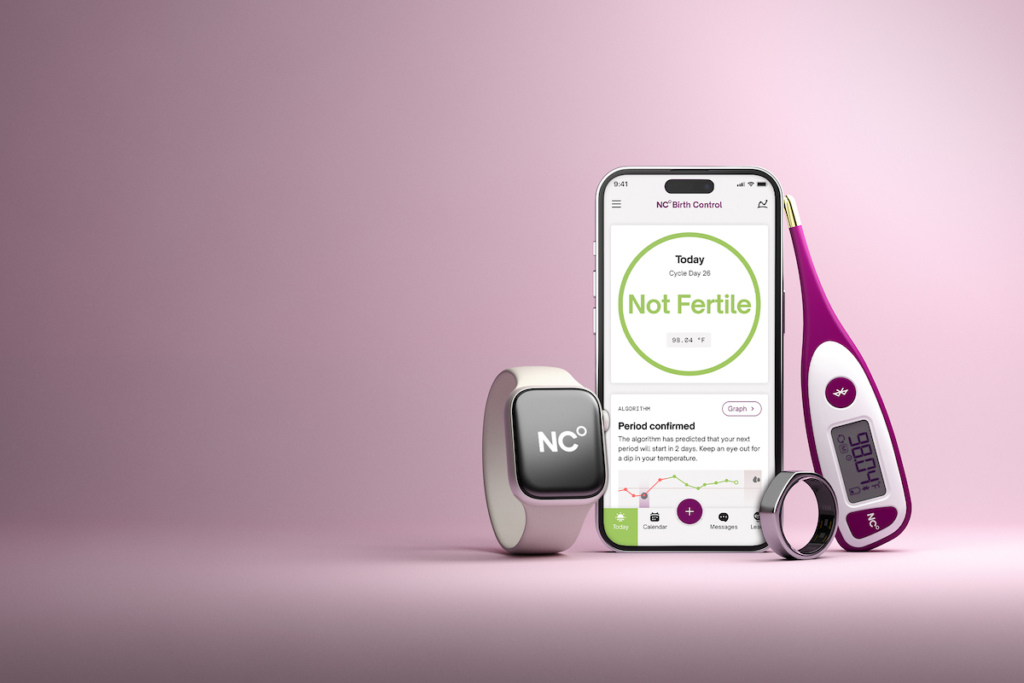 Natural Cycles, the FDA-cleared and CE-marked birth control app, announced today that it has received 510(k) clearance from the U.S Food and Drug Administration (FDA) as well as from European regulators for integration with Apple Watch Series 8 and Apple Watch Ultra.
Natural Cycles helps women looking to naturally prevent and plan pregnancy without hormones. The algorithm-powered app analyzes daily hormone-driven temperature changes to confirm if the user is fertile or not on a given day. This is crucial as there are only six days in each menstrual cycle when a woman can become pregnant.
Previously, users had the option to manually input their body temperature using a thermometer or use Natural Cycles in combination with the Oura Ring. However, with this new FDA clearance, the app can now seamlessly sync overnight wrist temperature data from users who wear an Apple Watch Series 8 or higher.
"Immediately following the addition of temperature-sensing capabilities to Apple Watch Series 8 and Apple Watch Ultra, our users began asking for this integration," said Natural Cycles Co-founder and CEO Dr. Elina Berglund Scherwitzl. "We were thrilled with the results, submitted them to the FDA, and with this clearance are excited to give our users the ability to seamlessly measure using a device many already own and love."
This development also comes at a time when there's a rising need for reliable, non-hormonal contraception methods. As highlighted in Davina McCall's recent documentary 'Pill Revolution', hormonal contraception is not a 'one-size-fits-all' solution, and many women are seeking alternatives. Natural Cycles aims to fill that gap by offering a non-invasive, non-hormonal method of contraception.
The announcement is particularly timely given last week's review by the Information Commissioner's Office (ICO) concerning data security in period and fertility tracking apps. Complying with new cybersecurity requirements under the Federal Food, Drug, and Cosmetic Act (FD&C Act), Natural Cycles has demonstrated its commitment to user data privacy by launching NC° Secure—a comprehensive privacy program.
Dr. Raoul Scherwitzl, Co-founder and CEO of Natural Cycles, shares: "As a company founded by scientists, we embrace the need to collect high-quality clinical evidence to make users and regulatory bodies like the FDA feel comfortable with the innovative technologies we're developing. Medical device regulations were established to keep users safe and we continue to be impressed with the FDA's thoroughness and ability to adapt in a rapidly changing digital health environment, including their increased focus on cybersecurity, which is of utmost importance for all digital products, especially within women's health."
Dr. Jill M. Samale, MD, FACOG also weighed in, stating: "While cycle tracking apps can be helpful tools, not all apps are created equal and should only be used as intended. It's important that women feel comfortable talking to their doctor about their reproductive health goals and that providers have options backed by clinical evidence and certified by the FDA to help support those goals."