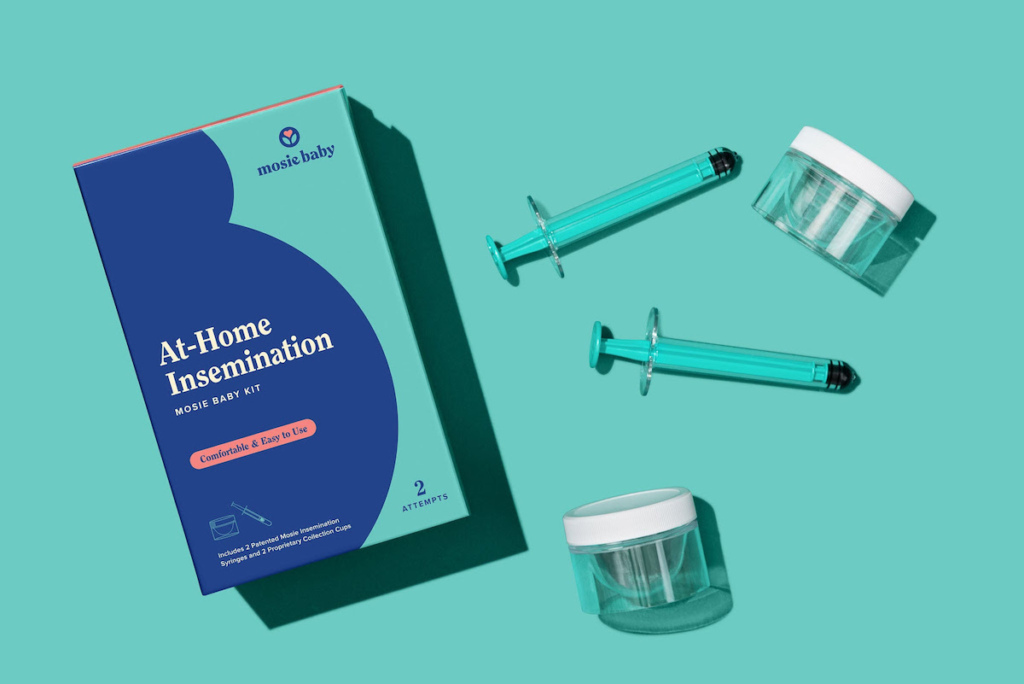 Austin-based startup Mosie Baby, a pioneer in at-home fertility solutions, has announced the launch of an updated Mosie Baby At-Home Insemination Kit and the successful closing of an oversubscribed bridge round with over $1M in funding.
Founded in 2015, Mosie Baby addresses the challenges couples and individuals face when looking for affordable and comfortable fertility solutions. Created by Maureen and Marc Brown, the company initially emerged from their personal struggles to conceive. Their patented Mosie Syringe was the first designed explicitly for at-home intravaginal insemination (IVI), featuring a slit opening and barrel-free design that maximizes release while minimizing waste.
The newly launched kit includes two Mosie Syringes, as well as two new proprietary collection cups explicitly designed for semen collection and transfer.
"The default collection device for semen has been urine sample cups, which are poorly designed for a fluid that bears little resemblance to urine. When it comes to properly collecting body fluids, one size does not fit all," said Dr. Aaron Spitz, Urologist and Author. "The Mosie Baby Kit's cup is designed for semen, not urine, and so it maximizes the yield for insemination."
With backing from top-tier investors such as Magic Fund, The Fund Everywhere, and female-led angel investing networks The Council and 37 Angels, the startup is now poised for further expansion. The fresh capital will be directed towards retail partnerships, including a rollout at CVS stores and other mass retailers later this year. New healthcare and employer benefit partnerships are also in the pipeline, beginning with Optum.
Priced at $129 and FSA/HSA eligible, the Mosie Baby kit is significantly more affordable than clinical fertility treatments, thereby democratizing access to family building. To date, the company has assisted more than 100,000 families with at-home insemination.
"We're excited to be launching our updated kits and expanding distribution to provide more and more people with the tools needed to build their families on their own terms," said Maureen Brown, Co-Founder of Mosie Baby. "Mosie Baby was born from a personal struggle to conceive and a deep frustration with the lack of accessible options when my partner and I were considering clinical fertility procedures. As someone who understands what can be a confusing and difficult journey, it's important that we, at Mosie Baby, are always innovating to ensure we can support as many individuals as possible."