Pelvic trainers, breast pumps, sexual wellness products – when taking a closer look, femtech is full of innovative hardware products. Companies like Elvie, Willow or Lora DiCarlo are proof, that there is a market and need for hardware solutions, that address women's health concerns. Nevertheless entrepreneurs building hardware femtech products are often finding it hard to get their companies off the ground, get prototypes built and to get funding for their ventures.
Today we want to approach the topic from an investor's perspective and have asked Marta Mrozowicz from Hardware Club to share some insights into the "business of hardtech", what she's looking for in a company and what advice she has for femtech entrepreneurs looking to build hardtech.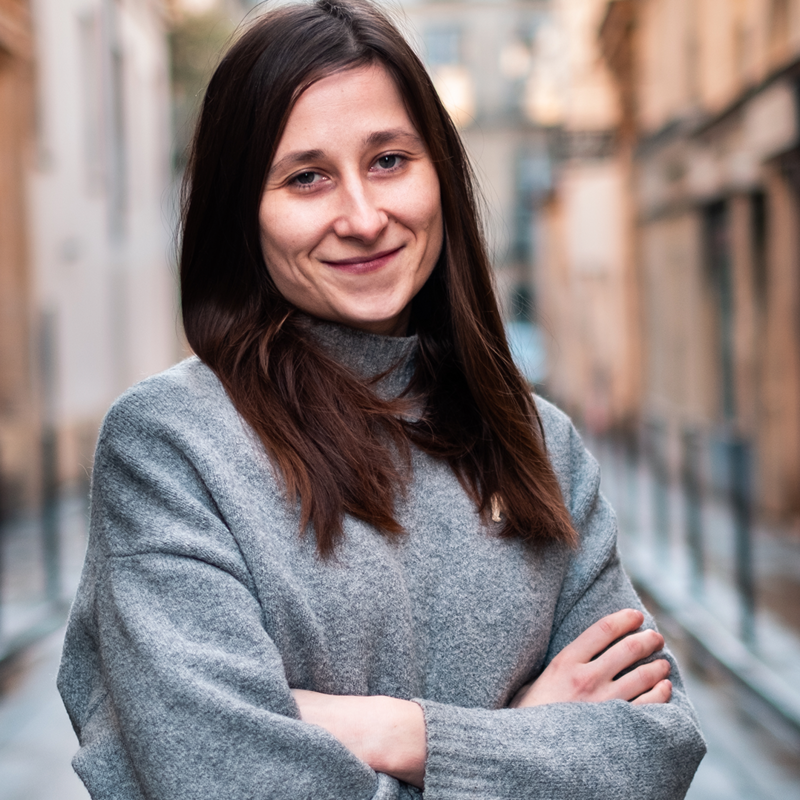 Hi Marta, to get started: Can you tell us a little more about yourself and Hardware Club?
Marta Mrozowicz: Sure! Hardware Club is a VC fund that invests in early-stage hard tech startups. We're headquartered in Paris but are looking for founders from all over the world that are passionate about solving hard problems with hardware. Aside from being a fund we also run a community for hard tech startups which now counts almost 500 companies from all over the world! I joined Hardware Club about a year ago out of my MBA school, starting off as an analyst intern and then transitioning into an associate. Prior to getting my MBA at HEC Paris, I worked in enterprise IT and I knew I wanted to stay in the technology sector but do something a bit more exciting! It's still funny to me that I've ended working in VC because I started off by getting a degree in languages and applying that while working in financial services and market research in Poland, which is my home country. I'm incredibly grateful for this opportunity – I get to talk to a lot of smart people on a daily basis and I live in Paris, a city that I love.
The chicken and egg question: At Harware Club, what was first? The community or the fund?
MM: I think we're very lucky in that the fund has grown organically out of the community. The community was created in 2015 to help hard tech founders. A lot of opportunities to network and resources that have been available out there are easily applicable to software but hard tech founders often find it difficult to find people and get help for challenges that are very specific to having a startup that makes tangible things.

What is your investment focus? In terms of industry and also in terms of deal size?
MM: We're always actively looking for full-stack solutions, where the real value is not really in the hardware itself but more in what it enables – image and signal processing, often done with the help of AI, that enables certain actions or decision-making. We welcome such applications in industries that have been so far overlooked, that depend on manual labour that's not efficient or effective or/and have a high need for automation due to increasing costs and scarcity of labour. However, we're also always excited to see moonshot ideas from founders with a bold vision of the future. We invest at an early stage and the average check we write is 0.5M EUR with the maximum amount we can invest being 1.5M EUR.

What are some investments your fund has done in the digital health space?
MM: That space is very interesting to us and we've made three investments in it so far, two in the US and one in France. Bodyport is a startup that makes smart scales capable of collecting cardiovascular metrics through feet and predicting readmission for heart failure patients and, crucially, alerting doctors to it. Norbert Health is working on an ambient medical pod that will monitor our healthcare at home, starting with the elderly and fall detection. Remedee Labs has developed a wearable that stimulates endorphin production and can serve as a natural pain-killer. We also have some really interesting femtech startups in our community, like Elvie, Aavia or inne to name just a few!
From your experience, what are some common challenges hardtech startups face and what advice do you have for founders interested in creating a physical product?
MM: I think that all the challenges of having a hard tech startup boil down to the fact that in the end you need to build something physical and ship it to your customers. And when you build a piece of hardware you don't have as many opportunities to reiterate as you would with just code so you have fewer opportunities to get it right. Which means that your development process will be longer and more capital-intensive. Many founders also struggle with scaling as that requires to keep track of many moving parts – quite often literally! In an extensive report on hardtech startups that we did last year – and which is available for downloading on our website – we found that when it comes to manufacturing the biggest challenges that founders faced were ensuring quality and transitioning from prototype to DFM (Design For Manufacturing). And on average, a startup was 3 weeks late on shipping!
So my advice to the founders would be to be aware of the above and plan accordingly, especially with regards to cash management. I would say that consumer startups should really watch their working capital and B2B ones factor in the fact that enterprise sales cycles are long. Pay attention to your supply chain and optimize for it when scaling.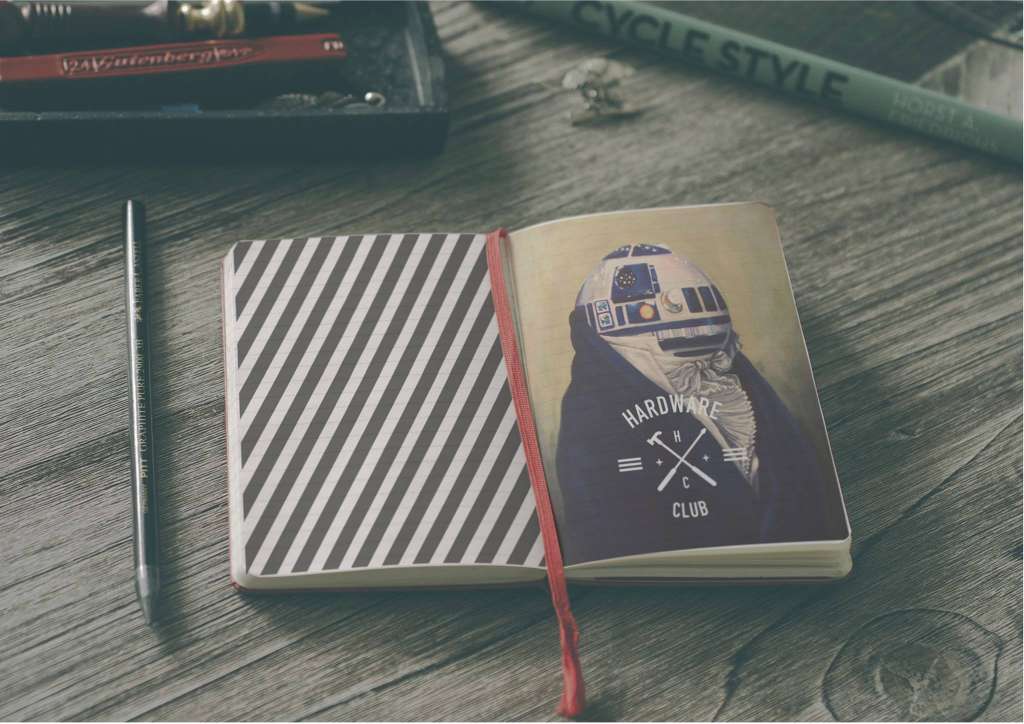 What can founders interested in joining your community expect? Is your community free to join?
MM: The community is a great place to get advice from other founders. We have a community slack with many channels where you can directly reach out to people doing hard tech and deep tech all over the world. We've also developed many partnerships spanning different stages of the supply chain – from manufacturing, distribution to design – that we make available to our community members. For example, you can use our platform to connect with Contract Manufacturers that've selected and verified for you. Or you can take advantage of many benefits we have, like getting promotional credits for AWS. The community is 100% free – we do not charge founders in any way for being it – and we accept applications on a rolling basis. Running a big community like that is a team effort – I'm personally responsible for our weekly newsletter – but we now have a dedicated Community Lead, Kassandra, who is taking care of it full time.
When do you usually get pitched and when do you prefer to get pitched? Should founders start to reach out with just an idea or do you generally require a prototype or market validation?
MM: Founders usually come to us with a working prototype and some proof of initial traction, either sales or signed and completed pilots. We realize it's more difficult to demonstrate market validation in B2B as sales cycles are longer so depending on the the quality of other factors that we evaluate – team, market – we are also happy to talk to founders with no earned revenue. There were also a couple of instances when we invested at a pre-protoype stage because we were strong believers in the team! I also think there's never too early to start establishing relationships with investors so would encourage even very early stage startups to reach out.
What's hot in hardtech right now? And what hardtech trends do you see in the digital health and femtech industry for 2020 and beyond?
MM: We like to say at Hardware Club that computer vision is eating the world, to paraphrase a famous Marc Andreessen quote. I definitely see more and more startups leveraging computer vision to automate and improve on processes that have either depended on manual labour or lacked precision in spaces such as retail, logistics, warehouse management or healthcare. In terms of digital health, I think we will see wearables being applied in preventive health and not just fitness although it will be tough to compete with Apple and Google, which has recently acquired Fitbit, in that space. I'm also quite excited about startups that try to do things around mental health and wellbeing. The femtech space has been overlooked way too long and although we already see some interesting solutions tackling fertility, I think peri-menopause and menopause are yet to be addressed. It's funny that women who probably are at the height of their purchasing power, are so grossly overlooked as a potential consumer and that's not tech's problem only.