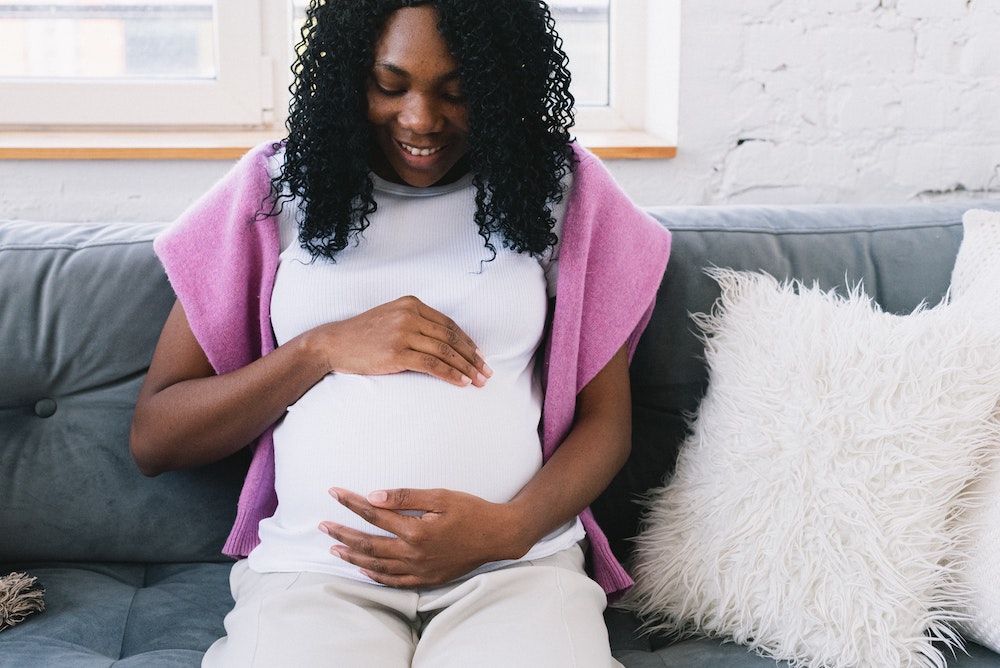 Poor maternal health outcomes take an enormous physical and emotional toll on women and their families. They also add billions in costs to the U.S. healthcare system each year. The U.S. has seen a rise in maternal deaths in recent years, 60% of which are deemed to be avoidable. While rigorous evidence shows that continuous pregnancy support, symptom education and screening, and timely interventions can prevent complications and reduce maternal deaths, far too many Black women do not access this standard of care. This leads to deep inequities in maternal care outcomes, including a 3-4 times higher likelihood of Black women dying from pregnancy related causes.
Mae, a New York-based femtech startup, is now introducing a new digital health solution to combat these health inequities for Black expectant mothers after successfully raising a $1.3M pre-seed round led by SteelSky Ventures. Other participating investors include Avestria Ventures, MBX Capital, Rhia Ventures, and the Social Starts Health and Happiness Fund. This list of investors represents participation from three of the most prominent venture capital funds in the women's health space, underscoring a commitment to and belief in Mae's innovative delivery model and its potential to drive health equity and positive outcomes for Black expectant mothers and their babies.
A long overdue national focus on maternal health inequities is now taking hold. Since April, through the American Rescue Plan Act, twenty states have expanded the Medicaid postpartum coverage period from sixty days to up to six to twelve months postpartum in a move to reduce coverage gaps and improve outcomes for the over 40% of U.S. births covered under Medicaid. Reimbursement consideration for solutions with meaningful clinical impact are also on the rise: since 2019, seventeen states have proposed a bill or other state action towards Medicaid doula coverage, with commercial insurance plans also expanding coverage to doulas, midwives, and other birthing support experts. Increasingly, state-level Medicaid RFPs are expressly seeking innovation and investment on the part of Managed Care Organizations to reduce maternal health disparities. These shifts underscore the need for clinically rigorous, culturally sensitive solution partners to serve those expectant and new mothers facing the poorest outcomes.
Mae was founded by CEO Maya Hardigan, following 15-years in digital health product innovation, most recently at Pfizer. Early in the development of Mae, Hardigan teamed with leaders of large healthcare corporations to help develop the hybrid care offering, tackling topics of access, inclusivity, and whole person care. "We cannot impact maternal health outcomes in the U.S. without focusing our immediate attention on the massive, life-threatening inequities impacting Black mothers and our babies" shared Hardigan. "Mae is reshaping the experience of Black expectant and new mothers by serving as a trusted, culturally relevant resource. As a Black mother, Mae is the resource I wish I'd had during my own pregnancies."
Long considered a valuable healthcare resource and advocate for Black pregnant women, doulas have been shown to reduce the odds of non-indicated cesarean-section deliveries, which are a major driver of childbirth-related healthcare costs in the U.S., while also providing emotional support that leads to more satisfying pregnancy experiences. Mae pairs this model of support with health tracking tools that provide the earliest identification of pregnancy risk-factors, and curated, culturally-specific educational and lifestyle resources, available on demand for users.
"Black maternal healthcare is a national crisis," remarked Maria Velissaris, Founding Partner at SteelSky Ventures. Velissaris continued, "While structural and systemic bias continue to plague our healthcare system, solutions like Mae are vital to empower women to access, educate and advocate their way to better outcomes."
With this funding, Mae's team will build towards its long-term product vision of becoming the go-to value-based, supplemental care approach to improve care for Black pregnant women.