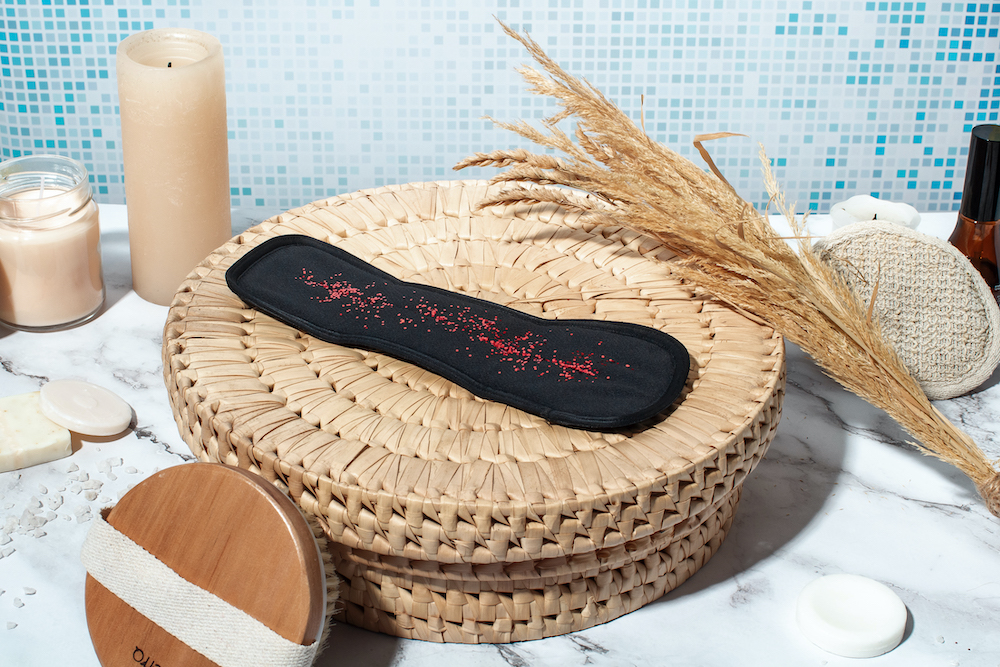 Danish eco-startup LastObject is breaking into the feminine hygiene market with its newest product LastPad, a reusable sanitary pad that aims to reduce the environmental impact of period products and provide a more affordable, comfortable, and healthy alternative for women.
In the US alone, approximately 19 billion single-use feminine hygiene products are thrown out each year, the vast majority of which end up in landfills as plastic waste. Many of these contain up to 90% plastic and take 500 years to decompose.
LastObject founder Isabel Aagaard wanted to do something about it, "I wanted to make a product that felt luxurious, was innovative and that actually made a difference."
LastPad comes in three sizes – from pantyliners to overnight pads – and is made with three layers: a breathable polyester top, an absorbent middle of 100% bamboo which has antibacterial properties and can absorb 40% more than cotton, and leak-proof TPU bottom. Silicone strips and velcro-fastened wings keep the LastPad in place. Each pad comes with a water-proof, smell-free carrying pouch and lasts 240 uses.
LastPad launched on Kickstarter last week and was funded in 22 minutes. The company's goal was to raise $10K. Currently backers have contributed an impressive $250K+ to the campaign.