In our "Starter Story" series we invite femtech founders to share their stories of how it all began. How did they come up with the idea? Where did they meet their cofounders and what was the hardest part of going from 0 to 1?
In today's Starter Story we get to share kegg's founding story as told by founder Kristina Cahojova. kegg's mission is to put women in the driver's seat of their unique fertility journeys.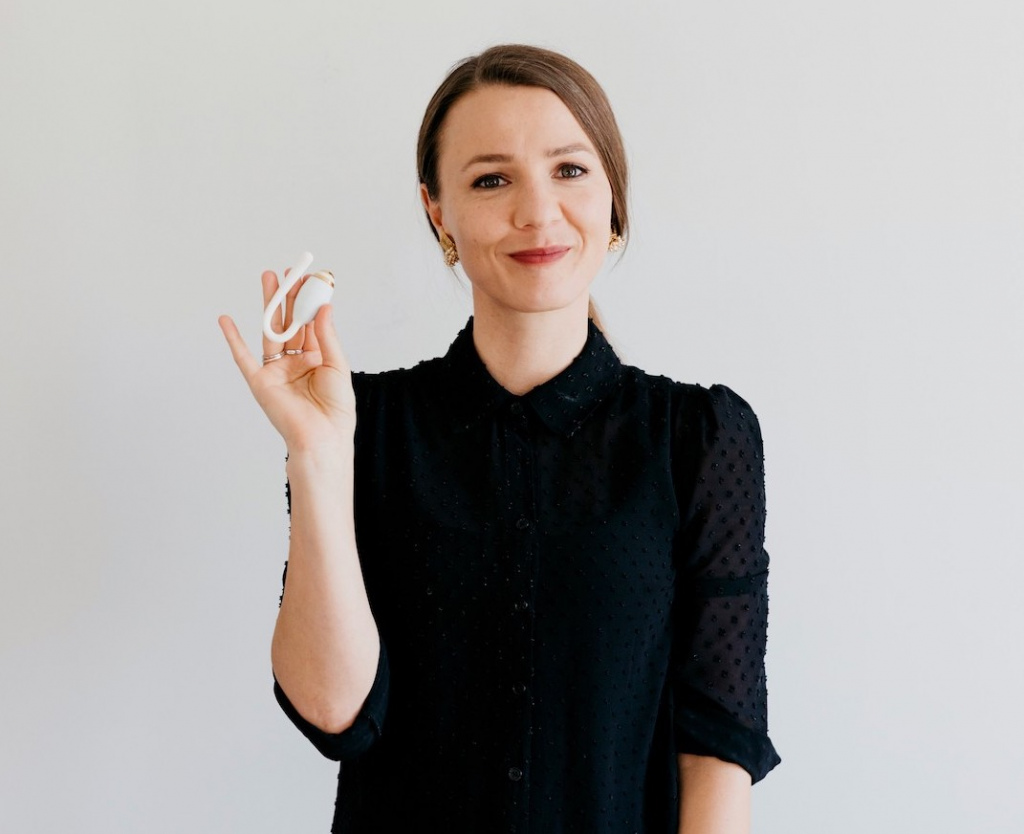 When did the idea for your startup first come up?
It was the Summer of 2017. I suffered from irregular cycles and I didn't want to be treated with hormones. When I talked to fertility instructors or specialized fertility doctors some of them wanted to fix my cycle with hormones; others – in a more natural way – wanted to know about my patterns of cervical fluid. Why? Because the fertile window is defined only by the presence of fertile cervical fluid. Having a positive LH test is nice but it won't help you get information to solve your issues. That's why so many fertility doctors are interested in cervical fluid and that is why so many women are told to track it with their fingers.
So, I completed my training in the Creighton Model and the Sympto-Thermal Method of fertility awareness. These fertility tracking methods rely on the user's ability to observe vaginal fluids to understand my reproductive health. Naturally, it left me stressed and anxious as these methods aren't easy to learn. I was also shocked that there was no user-friendly technology to help me with that.
When and how did you take the decision to take the plunge and turn your idea into a business?
Despite a market flooded with fertility trackers, there was no technology out there that could help me at that time. Every company I talked to didn't have a solution or shied away from making this product because it has to be inserted into the vagina. By standing up in front of male investors who were skeptical of 'whether women would be willing to put a device into their intimate parts, I overtook initial difficulties in fundraising alone and set out to make a product that would help mer and millions of women like me. I flew on a solo adventure to Shenzhen to prototype my first idea. Following a successful Indiegogo campaign that reached its goal in 36 hours, my first product – kegg – launched in May 2020, during the height of the pandemic, and we are currently receiving orders from all over the United States.
How did you meet your co-founder?
When the idea of a kegg fertility device was born, I had a co-founder but due to a change of circumstances and strategy, I later became CEO and brought in the right people to go from concept to shipping the product, including our current CTO Scott Schwarts.
What were the biggest challenges for you personally and your company going from 0 to 1?
We faced many challenges as many small companies that build a business from 0 to 1 but the biggest was definitely in fundraising. Being an immigrant woman raising money for a medical hardware device that is inserted into the vagina and vibrates is even harder, especially whenmost investors are men. The big question for them was not the size of the opportunity but if women really use something that goes into vagina daily. And the answer to that question was (and still is) yes we do because it's user friendly and it gives you instant insights that are crucial to know your fertility better.
Do you have any advice for others, who are just getting started?
When you are a young founder or you simply have an idea, look at what you have not at what you don't have and take it from there.
Tenacity is your business card. In my case, companies didn't want to build my product, so I did it by myself.
Make sure yours is a 'Worthy problem' and look at it from different angles. Make it relevant for your investors as well, without assuming they know everything about it or that they want to know everything. Most of the time it's 'love at first sight' with investors and being structured, concise and memorable are key points.
Don't let your passion overwhelm you (or your potential co-funders / investors), listen to your audience, think like one of them and seek support (mentors are a valuable resource).
Last, be kind to yourself and allow mistakes because they help you grow.