Ladies Technologies, the company behind the kegg fertility tracker, made the news last August, when their Indiegogo campaign reached its funding goal within the first 36 hours after launch. Ever since the San Francisco-based startup has been busy with production and is getting ready ship product this December.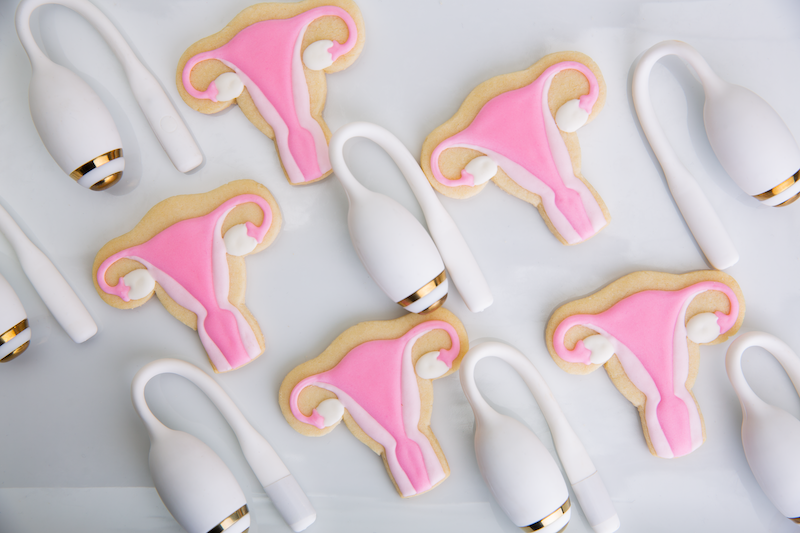 What is kegg?
kegg is a smart 2-in-1 fertility tracker that is intended to detect a woman's fertile window and ovulation up to 7 days in advance, but can also be used for kegel training to help strengthen the pelvic floor.
Using advanced sensing technology known as impedance, kegg tracks the changes in cervical fluid — the golden metric to determine the chances of conception within each menstrual cycle. Thus, kegg can provide an earlier and accurate cue to a woman's fertile window compared to devices monitoring secondary fertility signs like temperature and urinary hormone levels.
During the test, kegg will send vaginal data to the cloud for analysis. The final results are then displayed in the kegg mobile app. The entire process, including kegel exercises, takes approximately 2 minutes daily.
The team plans to offer 1:1 consultations with fertility specialists in the future, so users can receive personalized, actionable advice based on their data.
In its short history (founded in 2017), the startup has already managed to achieve quite a lot. The team has won the TrendForward Award at this year's CES, was part of TechCrunch Battlefield 2018 and has closed a $1M pre-seed round led by HAX.
What's next for kegg?
As the startup prepares to finally get the product into end-customers hands, we took the opportunity to catch up with kegg's CEO & Founder, Kristina Cahojova, to find out more about the company plans for 2020.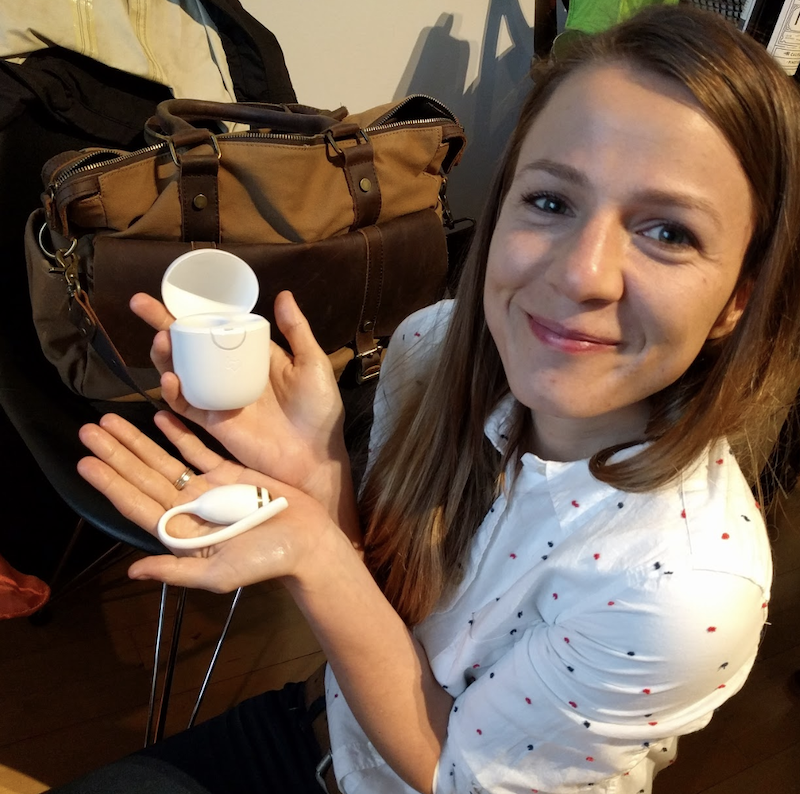 Hi Kristina, thanks for taking the time to catch up! I'm curious: What's the kegg team working on right now? What can we expect from kegg in 2020?
KC: Thanks for having me! Our main priority is the official launch early next year. We had a successful crowdfunding campaign where we've reached over 300% of our initial funding goal. Now we're working on getting the keggs manufactured and getting making our devices accessible for women across the US and beyond.
Currently kegg is exclusively available on Indiegogo. What are your future plans for distribution? D2C? Retail?
KC: We're focusing on D2C / B2C first, but we are looking into retail. We will be moving away from Indiegogo to our website soon, and into women-centric online stores like Bloomi, Bulletin or The Helm. We won't be displaying kegg in mass retail like Target or Walgreens but in a selected femtech friendly stores. kegg is a novel product and many people are not familiar with how it works – let alone what cervical fluid is, unfortunately!.
You closed a successful $1M pre-seed round, but decided to run an Indiegogo campaign anyways. Why did you choose to launch a crowdfunding campaign?
KC: We spent most of that pre-seed funding into R&D. It was a challenge to create a fertility monitor as small as kegg. It's actually the smallest kegel device in the market! The campaign gave us the funding we needed to go through production. Plus, we wanted to bring the customers on our creation journey and communicate with them via our private community throughout.
Do you have plans to raise another round in 2020?
KC: We are entering a booming market of affordable fertility care. We're on a mission to make fertility care affordable, personalized, and stress-free. So yes, eventually, we will need more capital to accelerate our growth.