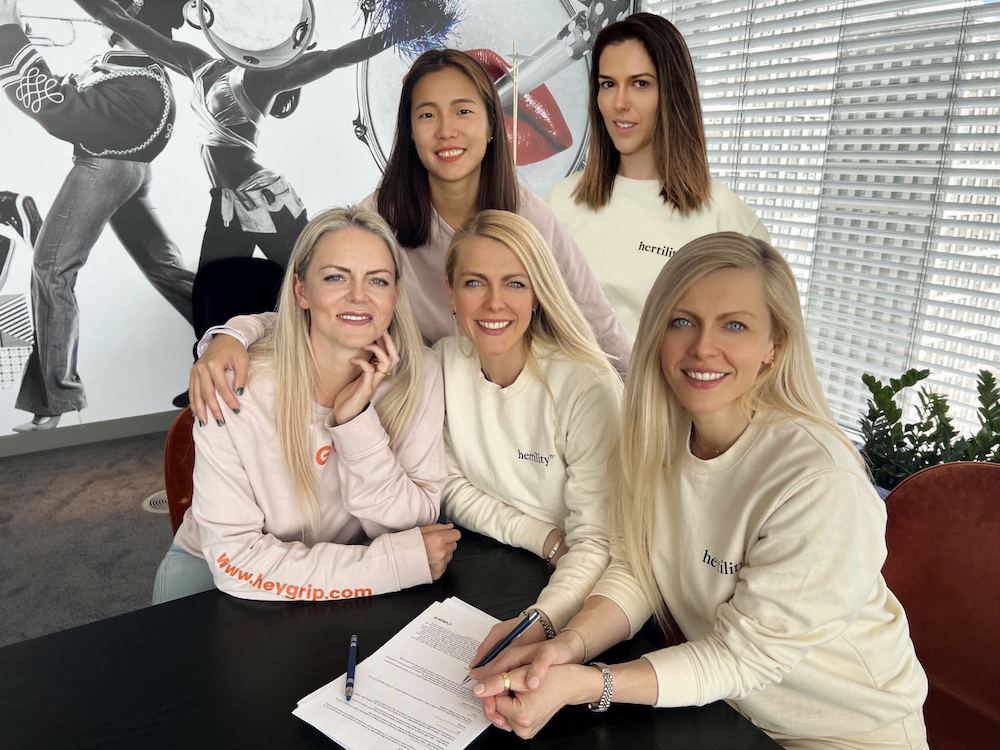 A couple of weeks ago Hertility took over London with its thought-provoking out-of-home campaign, but the company's ambitions clearly aren't limited to the UK. Today, as Hertility gears up for rapid international expansion, the company is announcing the acquisition of Netherlands-based competitor Grip.
Until now, comprehensive data on women's health hasn't existed, but acquiring Grip will expand Hertility's own dataset and help them reach their goal of drastically cutting down the time to diagnosis of female health conditions. Hertility is planning on launching in Ireland this summer and the Netherlands before the end of the year and is already offering end to end gynae and fertility care with a team of over 30 experts.
Hertility and Grip's joint mission is to enable women to take control of their reproductive health through access to personalized, at-home hormone and fertility testing, innovative diagnostics, telemedicine and scanning at a fraction of the price of private treatment.
Dr. Helen O'Neill, Founder of Hertility, comments: "This acquisition is a coming together of women who are on a mission to drive real change in women's health. We are over the moon to have taken Grip under our wing, and will be taking Hertility into new markets, starting with the Netherlands. Anne Marie and Ling share the same passion as we have, and we're proud to take the lead and redefine women's reproductive health."
The acquisition of Grip will mean that the Grip offering is replaced with Hertility. Hertility will use the anonymised and consented data that Grip has collected to accelerate its clinical trials and shape a future in which women can receive personalised testing, diagnosis and treatment from home. By expanding their dataset, Hertility reproductive health experts can gain better insight into female health conditions and further innovate diagnostics to ultimately reduce the time to diagnosis for women worldwide. Grip was active in the Netherlands and the UK, and going forward, will be led by Hertility's founders Dr Helen O'Neill, Deirdre O'Neill and Dr Natalie Getreu.
Anne Marie Droste, Co-Founder Grip, comments: "We are passionate to the core about helping women to understand their bodies better. It's why Ling and I launched in 2020, and it's why we're proud to be joining forces with Hertility today. Hertility is going to change the world. Their clinical trials that are bridging the gaps in female health are outstanding, and their deep scientific understanding and developments of this market are second to none. We are excited about the future for women's health with Hertilty leading the charge, and we are hugely proud as women to support other women in furthering this mission."
Hertility raised €4.6 million in April 2021 and has acquired Grip for an undisclosed sum.