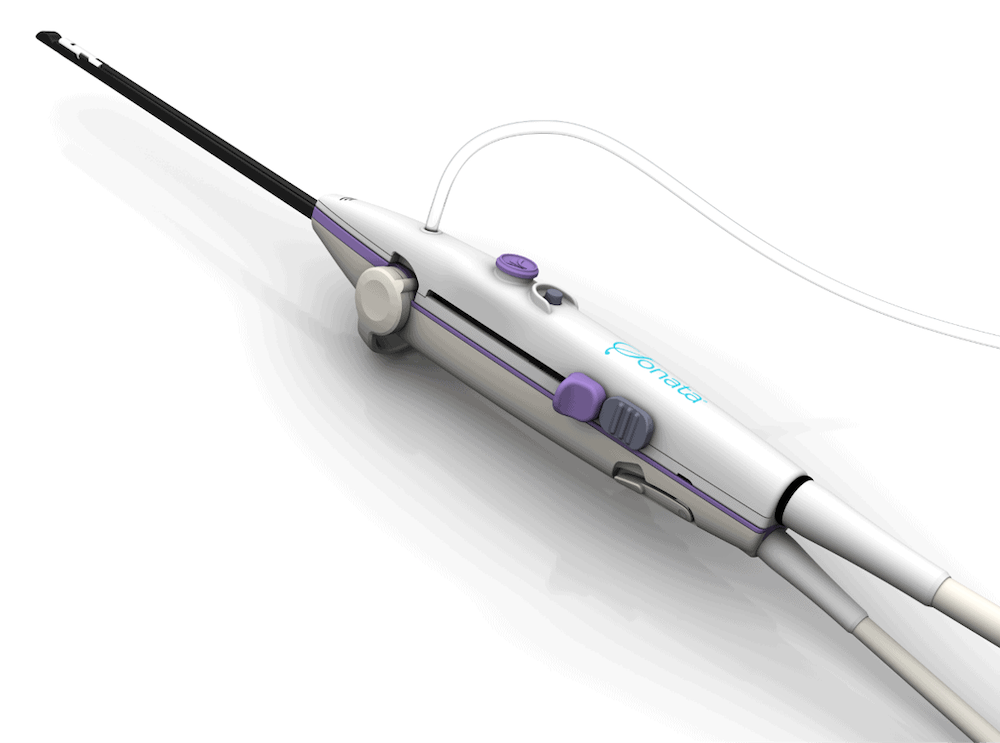 Gynesonics, a women's healthcare company focused on the development of minimally invasive solutions for symptomatic uterine fibroids, announced today that Cigna has released a national coverage policy for treatment of uterine fibroids with the Sonata System.
The Sonata System uses radiofrequency energy to ablate fibroids under real time sonography guidance from within the uterine cavity, utilizing the first and only intrauterine ultrasound transducer. The System includes a proprietary graphical user interface (SMART Guide), enabling the operator to target fibroids and optimize treatment. The Sonata system provides incision-free transcervical access for a uterus-preserving fibroid treatment. This intrauterine approach is designed to avoid the peritoneal cavity. Most side effects are typically minor and temporary. The Sonata System is CE marked and is approved for sale in the European Union, the United Kingdom and the United States.
Cigna is one of the largest commercial payers in the country with a significant share of covered lives in Texas, California, New York, Florida, New Jersey and Tennessee, while also having members in 48 total states and Washington, D.C.
"The Cigna policy covering transcervical fibroid ablation will make a significant difference to millions of women seeking treatment for their symptomatic fibroids and is aligned with the recent ACOG Practice Bulletin that specifically recognizes transcervical fibroid ablation as a procedure for gynecologists to offer their patients," said Kelly Petrucci, Vice President of Market Access and Strategy at Gynesonics. "The transcervical nature of Sonata allows a completely incision-free procedure that can be performed in the widest variety of settings, which minimizes costs to the healthcare system while significantly increasing availability to women."
In the SONATA clinical trial, 86 percent of women experienced a reduction in heavy menstrual bleeding within three months of their Sonata Treatment, and 95 percent of patients experienced a reduction in menstrual bleeding by 12 months. Additionally, 50 percent of women returned to normal activities by the next day. The overall impact of treatment with Sonata was significant for these women, with 97 percent of women at 12 months indicating they would recommend the procedure. Very importantly, women in the study experienced durable symptom relief over at least three years, as evidenced by the low 8.2 percent cumulative reintervention rate through 36 months.
"Cigna, along with other national payors, is taking a leading role in widening access to care for women who wish to avoid invasive procedures but are seeking treatment for their symptomatic uterine fibroids. This policy opens the way for their members to have the Sonata Procedure, the least invasive radio frequency ablation treatment for uterine fibroids," said Chris Owens, President and CEO of Gynesonics. "This aligns with published data reporting nearly 80 percent of women want to avoid invasive surgery for fibroids and prefer a less invasive option. The robustness of the clinical evidence supporting the Sonata Treatment along with its exceptional safety profile, strong patient outcomes and high patient satisfaction, continues to drive accelerated adoption globally."