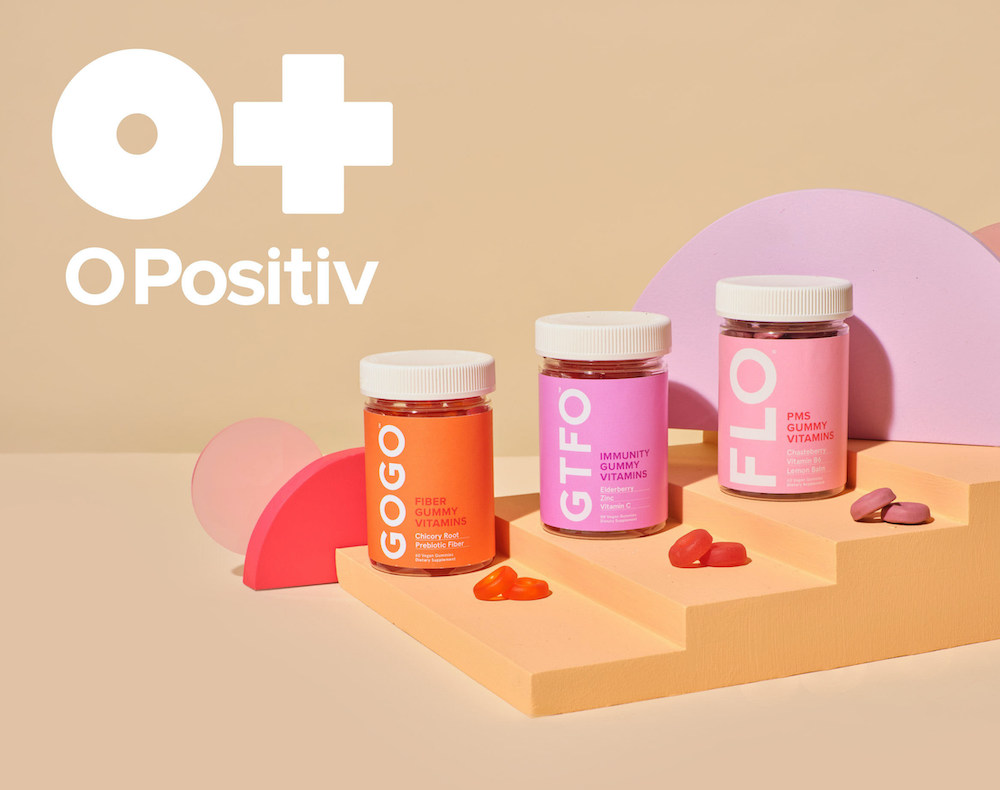 Today, FLO, the company behind the PMS Gummy brand, introduces O Positiv, a new parent brand to house new products across a diverse set of verticals. The brand's design demonstrated efficacy, and social media success fought a century's old stigma against periods. O Positiv is now looking to address equally common women's issues by launching premium products with real results.
"O Positiv is more than just a period brand — it's a wellness destination for each aspect of a woman's life, which is why we have products that help boost immunity and aid digestion, as well as fight PMS symptoms," said Brianna Bitton, co-founder. "Our gummies are iconic candy ring shapes and the gummy product names all end with an O. When you see an O Positiv ring-shaped gummy, you know what you're looking at."
"The launch of O Positiv and the new website represent an exciting frontier as we tackle more diverse women's issues as successfully as we've tackled PMS," co-founder Bobby Bitton added.
O Positiv currently has three products in the market and dozens in the pipeline — including fresh approaches to classic vitamin staples as well as unique innovations through custom formulas. The brand is also bringing on Dr. Jessica Shepherd, OB/GYN and women's health expert, as part of its medical advisory board for product advisement.
In addition to O Positiv's announcement, the makers of FLO are debuting a new digital storefront, that will showcase new products designed to tackle common everyday problems women are facing, as well as acute issues that don't receive enough attention.