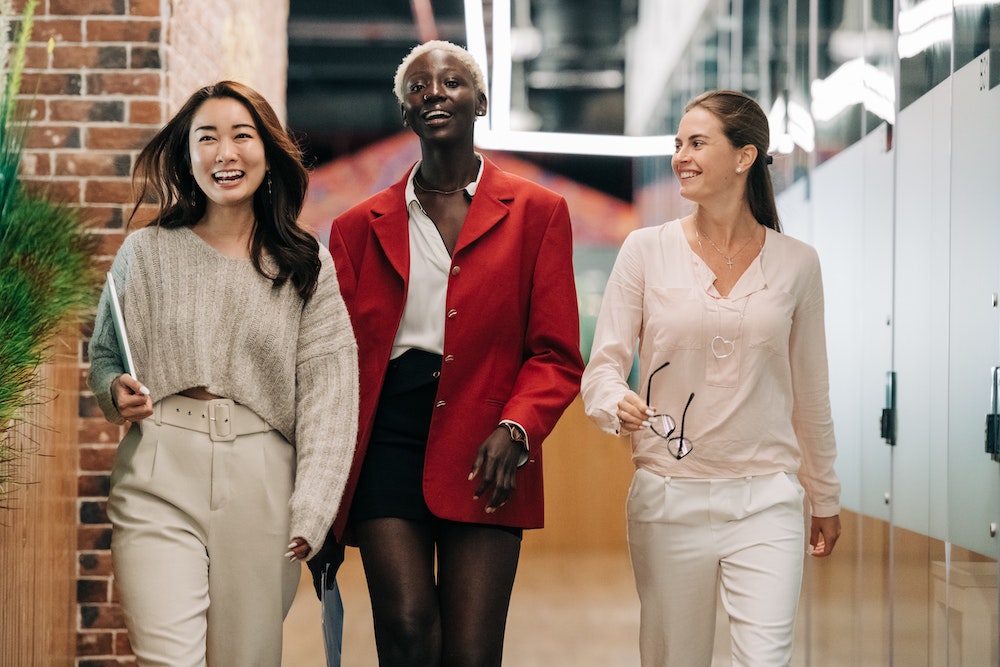 As our industry and ecosystem is growing, so are the companies in it. Read on to learn more about recent, noteworthy executive hires at femtech companies from around the world! 🚀
Kathy McAleer becomes HerMD's new CEO.
Following a the recently announced Series A, HerMD has recruited Kathy McAleer, a seasoned
executive with more than 20 years of leadership experience in innovative and successful clinic-based
healthcare services companies, to serve as the company's new CEO. HerMD is a provider of female comprehensive health, beauty and wellness services.
Dr. Katja Pinker-Domenig joins Vara as Lead Medical Advisor
Leading breast imaging radiologist Dr. Katja Pinker-Domenig is joining Vara as Lead Medical Advisor to share in its mission of democratizing access to breast cancer screening worldwide. Vara's AI-powered platform, developed in collaboration with radiologists, combines the power of AI with the strengths of human screening physicians
Liana Douillet Guzmán joins FOLX Health as the Company's New CEO.
Liana Douillet Guzmán is joining FOLX Health as the company's new CEO. In this role, she will manage day-to-day operations of the company as it works to bring its affirming and equitable healthcare for the LGBTQIA+ community to all 50 states. A.G. Breitenstein, FOLX Health's former CEO and Founder, will serve as Executive Chair of the board.
Ruth Health welcomes a new VP of Product and a Marketing Lead.
Stacie Velehradsky, previously with CirrusMD, Aavia, DaVita Health Kidney Care joins Ruth Health as the company's new VP, Product. She will be responsible for architecting and driving V2.0 of digital product with new service, education, AI, and data integrations. Lidia Valdez joins Ruth Health as the company's new Marketing Manger. Previoucly with Alto Pharmacy and YogaWorks, she will be leading Leading efforts across social, influencer, performance, experiential, physician, DTC and B2B marketing and communications. Ruth Health provides medical services to birthing people and their families.
Nicole Leeds joins Béa Fertility as the company's new Chief Marketing Officer.
Nicole Leeds, the former Head of Marketing Strategy at period tracking app Clue, is taking up a new role as Chief Marketing Officer at FemTech start-up Béa Fertility. Béa Fertility is developing clinical-grade, at-home fertility treatments for people who are struggling to conceive naturally.
Michael Newton joins Aspira Women's Health as the company's new Head of Sales and Marketing.
Aspira Women's Health, a bioanalytical-based women's health company hires Michael Newton as the company's new Head of Sales and Marketing. He brings to the company over twenty years of experience in the diagnostic healthcare area. In this role, Mr. Newton will be responsible for overseeing the Company's entire U.S. commercialization strategy, including current products, new products and future services.
Meghan Rivera becomes Organon's new US Managing Director.
Women's health pharma company Organon is appointing Meghan Rivera as US Managing Director. With over 20 years of commercial experience in bio-pharmaceutical organizations and digital therapeutics, she will be responsible for leading Organon's 400-strong US Commercial Operations team, maximizing growth potential across the company's portfolio of women's health, biosimilars, and established brands treatment areas.
And that's it for today! Made a new executive hire you want to brag about? Let us know! 👀