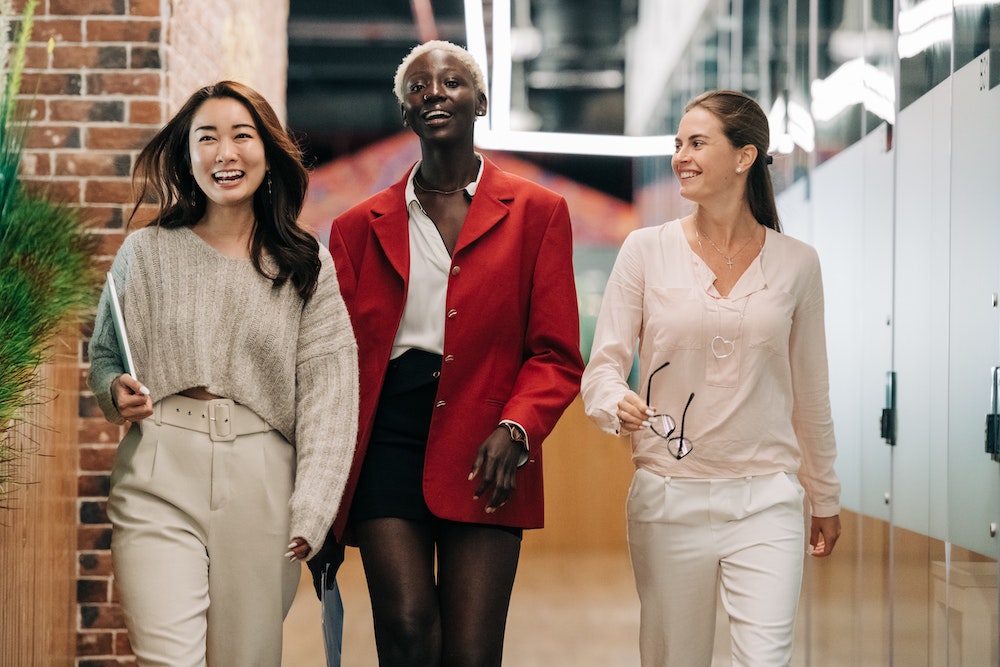 As our industry and ecosystem are growing, so are the companies in it. Read on to learn more about recent, noteworthy executive hires at femtech companies from around the world! 🚀
Dr. Leslie Saltzman joins Ovia Health as the company's new Chief Medical Officer.
Dr. Leslie Saltzman is joining Ovia Health as the company's new Chief Medical Officer. Saltzman comes to Ovia, acquired by Labcorp last year, with more than 15 years of experience in clinical and business technology settings. She most recently served as vice president of medical at TrialSpark, where she oversaw a team providing cross-functional support across business development, product and operations. Saltzman has a proven passion and commitment to women's health, having held the positions of chief medical officer and clinical advisor at Rittenhouse Women's Wellness Center.
Alloy Health announces its Medical Advisory Board.
Alloy, the recently launched digital health company addressing the needs of women over 40, has formed a medical advisory board to help the company expand as it broadens its membership base post-launch. Members of the new Medical Advisory Board include:
Sheryl Kingsberg, P.h.D. – As chief of behavioral medicine at MacDonald Women's Hospital at Case Medical Center, Dr. Sheryl Kingsberg specializes in sexual medicine, female sexual disorders, menopause, pregnancy and postpartum mood disorders, and infertility.
Pauline Maki, P.h.D. – Dr. Pauline Maki serves as professor of psychiatry, psychology and obstetrics & gynecology at the University of Illinois Chicago, as well as director of the university's Women's Mental Health Research Program and senior director of research at the Center for Research on Women and Gender.
Gloria Richard-Davis, M.D. – A tenured professor, board-certified reproductive endocrinologist and infertility specialist, and executive director of Diversity, Equity, and Inclusion at the University of Arkansas for Medical Sciences (UAMS), Dr. Gloria Richard-Davis has more than 25 years of experience in women's health and has held leadership positions in the American Society of Reproductive Medicine (ASRM), (NAMS), and the American College of Obstetrics and Gynecology (ACOG).
Judith Nowlan becomes Nest Collaborative's new CEO.
Nest Collaborative, the nation's first virtual lactation consultation platform, has named Judith Nowlin as Chief Executive Officer to lead the next stage of growth for the fast-expanding telehealth company. Company Founder Amanda Gorman will remain on the executive leadership team as Chief Clinical Officer. Nowlin is an experienced tech entrepreneur who has spent nearly two decades transforming maternity care in the United States and founded iBirth, a patient care companion app for pregnancy, birth and postpartum. Babyscripts, the market-leading maternal health remote patient monitoring app, acquired iBirth in 2018.