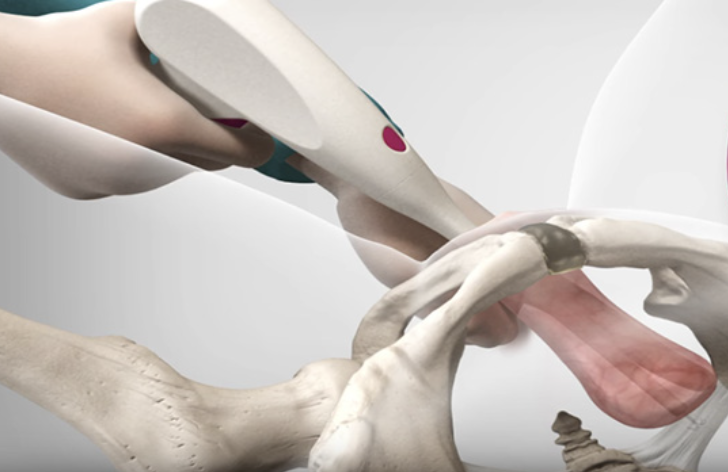 Escala Medical has received a €5.5M grant and equity investment from the European Innovation Council (EIC) in a significant boost for the company's work in pelvic organ prolapse (POP) treatment.
Pelvic organ prolapse is a prevalent and debilitating condition, affecting roughly 50% of women globally. Escala Medical's device offers a non-invasive alternative for treating this condition, aiming to provide relief to a substantial portion of the affected population. The procedure, which requires only 5 to 8 minutes under local anesthesia, addresses a significant unmet medical need, particularly for patients in the early stages of the condition.
One of the notable advantages of Escala's approach is its departure from traditional, invasive surgical methods. The existing surgical options are typically reserved for advanced-stage prolapse cases, leaving individuals with milder symptoms or those unsuitable for surgery without effective alternatives. Escala Medical seeks to bridge this gap by offering an incision-free solution that can be performed in a clinical setting, thus expanding the treatment options available to patients across the spectrum of POP severity.
The recent clearance from the United States Food and Drug Administration (FDA) further underscores the credibility of Escala's technology. The company's groundbreaking device is now commercially available in the United States, providing an innovative tool for medical professionals to address pelvic organ prolapse more effectively.
Dr. Edit Goldberg, CEO of Escala, commented: "The recent FDA clearance for our prolapse repair device, coupled with the EIC investment, facilitates the expansion of our operations and accomplishes Escala's overarching goal of revolutionizing POP treatment for numerous women globally. Our transformative device offers a long-awaited resolution, enabling early-stage intervention and notably elevating the quality of life for millions of women worldwide."
Dr. Robert Auerbach, Chair of Escala's Board of Directors, added: "This EIC funding further validates Escala's technological advancements. It propels us onward in our pursuit of furnishing enduring, non-incisional treatments for patients grappling with pelvic organ prolapse, consequently enhancing their overall quality of life."