In our "Starter Story" series we invite femtech founders to share their stories of how it all began. How did they come up with the idea? Where did they meet their cofounders and what was the hardest part of going from 0 to 1?
In today's Starter Story we get to share Emme's founding story as told by co-founder Amanda French. Emme is a healthcare technology company with a mission to put women's health in women's hands, starting with birth control. Their first product, the Emme Smart Case and app, is an integrated technology-enabled solution designed to safeguard the birth control experience and help reduce the rate of missed pills.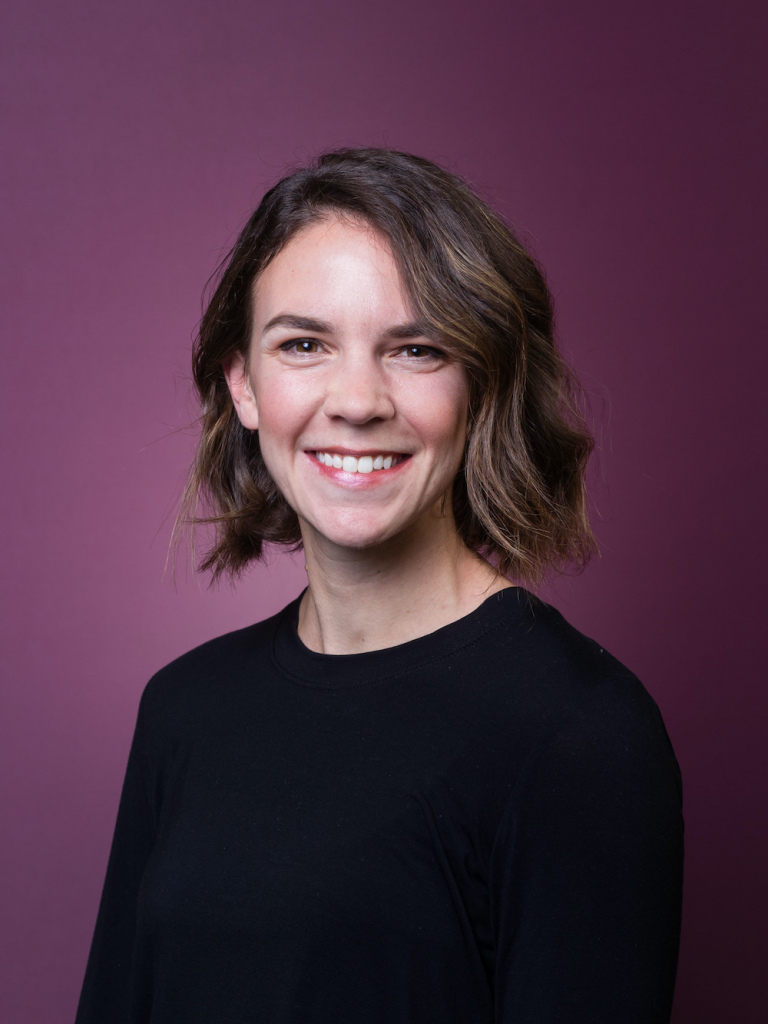 When did the idea for your startup first come up? 
In 2016, after developing medical devices in the heart valve and hearing aid spaces, I became a fellow at the Stanford Byers Center for Biodesign. During my time at the Innovation Fellowship, I had the opportunity to observe hundreds of unmet needs at Stanford's hospitals and clinics, and I was surprised by the lack of innovation in women's health. I heard from hundreds of people about the stress and consequences they experience as the result of missing birth control pills – the most common form of contraception. Once I realized that the most common problem for the most popular form of contraception had not been solved, I realized there was a major opportunity to make an impact with modern technology, which led to the invention of the Emme Smart Case.
When and how did you take the decision to take the plunge and turn your idea into a business?
As an engineer, the decision to take the plunge was rooted in a hypothesis-driven approach. After I heard from so many people about the stress they experience with missing birth control pills, I had a gut-feeling that this was a problem that could be addressed with well-designed, user-centered technology. To test this hypothesis, my team and I made a basic prototype with off the shelf-hardware, a 3D printed case, and a simple custom app, and we gave the product to users. Even though the prototype was simple, it quickly became something people wanted to use every day, and our data showed that it made a major impact on adherence. Beyond that, we compared people's experience with and without the hardware to address the question "can this be solved with an app alone?", and we found that the hardware was a critical element to driving a reduction in missed pills. With the clear signal from the market that there was demand for this product and that it really worked, I was empowered to take the plunge and officially start the company to bring the Emme Smart Case to market.
How did you meet your co-founder?
I founded Emme out of the Stanford Biodesign fellowship, and my co-founder, Dr. Janene Fuerch, was my teammate in the fellowship. Janene is a neonatologist so we started our observations in the NICU (Neonatal Intensive Care Unit). Those observations opened the door to conducting broader observations in women's health and learning about the prevalence of unplanned pregnancy. Ultimately, it was our deep understanding of the unmet need which drove us to create Emme.
What were the biggest challenges for you personally and your company going from 0 to 1? 
When we were first getting started, we were met with a lot of skepticism by people who didn't understand firsthand the stress of missing birth control pills. Even experienced innovators who I admire and respect struggled to see a future where the standard of care in this category was elevated. To me, that only reinforced the major opportunity at stake. I think that challenge highlights the reality of why there has been such a lack of innovation in the space — there has been a cultural norm around the idea that missing pills, pregnancy scares, and hormone rollercoasters are just a part of life. We know it doesn't have to be that way, and are working to raise the bar for what people expect for themselves, as well as what they can expect from brands who are focused on helping them manage their health.
Do you have any advice for others, who are just getting started?
Don't let those who turn you down slow you down. Keep networking, keep looking for funding, seek out like-minded individuals who want to build advancements in women's health. Femtech is gaining steam, and with it, an increase in funding for companies looking to improve the lives of women everywhere. In 2019, Femtech received just under $800 million in funding. That number could be in the billions this decade. Women have been demanding a more inclusive healthcare system that directly addresses the availability of investment money for women's health technology. They're starting to listen. Make yourself heard.