Nurx, the telehealth platform providing convenient and affordable care for female health needs, today announced that Dr. Jennifer Peña will join the company as Chief Medical Officer. Dr. Peña brings deep experience in telehealth, expertise in primary care, and a passion for expanding access to high-quality healthcare at scale. As Chief Medical Officer, she will help Nurx build upon its record year of growth and begin treating multiple new conditions, while maintaining the highest quality of patient care.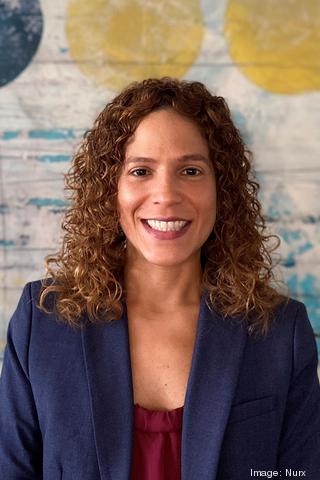 Jennifer M. Peña, MD, is an internal medicine doctor, Army veteran, former physician to the White House Medical Unit, and a trailblazer in digital and telehealth. Dr. Peña joins Nurx from Oscar, where she served as Medical Director for Virtual Primary Care, while also consulting for Private Medical, Global Executive Medicine, and the INOVA VIP 360 executive medical practice, and working as a hospitalist to respond to the Covid-19 pandemic. As an Army physician, Dr. Peña served a tour of duty at the White House Medical Unit under both the Obama and Trump administrations, running a clinic in the Eisenhower Executive Office Building, acting as Medical Director at Camp David, and serving as Physician to the Vice President. Dr. Peña's Army experience also included tours of duty as Medical Director at Fort Belvoir Community Hospital and a deployment to Afghanistan in 2012. A native of Puerto Rico, Dr. Peña received her undergraduate degree from Yale University and her medical degree at the University of Pittsburgh School of Medicine before entering active duty in the US Army in 2008 and completing an internal medicine residency at Walter Reed Army Medical Center.
"From practicing medicine via telehealth since I was a resident at Walter Reed assisting with care of patients in combat zones, to my work at the White House using remote diagnostics to provide worldwide care to our nation's leaders, and recently scaling primary care at a digital-first health insurance innovator, I've always found it exciting to help lead the progress and transformation of teleconsultation and digital health," said Dr. Peña. "As I bring my experience to leading the highly credentialed and mission-driven Nurx medical team, I am incredibly optimistic about using telehealth to treat more people for more conditions and in turn to measurably improve lives."
After a year of record growth, Nurx expands into new areas of care. Dr. Peña joins at a time when Nurx is experiencing rapid growth, fueled by patients turning to telehealth during the COVID-19 pandemic and discovering that it's a more convenient and cost-effective way to receive high-quality medical care for many of their personal health conditions. In 2020, Nurx experienced a 50% increase in requests for birth control, a 100% increase in home STI testing, an almost 200% increase in requests for herpes treatment, and a 300% increase in emergency contraception requests. Nurx has provided 1 million medical consultations and has had 7 million touchpoints with patients.
"The pandemic accelerated trends that were already driving the growth of telehealth, such as patients being less tethered to a primary care physician and expecting to have nearly everything delivered," says Nurx CEO Varsha Rao. "Many who tried telehealth in a pinch during the pandemic, or who formerly saw virtual care as secondary to in-person care, are now turning to telehealth first. Bringing on Jennifer Peña as Chief Medical Officer helps us ensure that we are prepared to deliver these patients the highest-quality of care, and meet their demand for more types of care."
This month Nurx will launch acne treatment, as a first step to making care for common dermatological conditions more broadly accessible. More than half of Nurx's current patients have told the medical team that they struggle with acne, and because acne is often caused by hormonal fluctuations and treated with birth control Nurx healthcare providers are uniquely qualified to help patients improve their skin. Nurx will treat acne with prescription medications — both topical treatments and oral medications including antibiotics, spironolactone and combination birth control — which the Nurx pharmacy will fill and mail to patients' homes. If a new patient is already taking hormonal birth control, a Nurx medical provider will advise them on whether their contraceptive formula is the best one for their skin.
To put expert acne treatment within reach for patients who may not be able to afford it otherwise, Nurx will bill insurance where possible for acne medications and work to keep out-of-pocket prices low. Approximately half of current Nurx patients pay for their medications and lab orders with insurance, and the ability to do so differentiates Nurx from other companies in the telehealth space.
Acne treatment is the latest Nurx service aimed at opening up access to care for conditions that are common among women, and for which in-person care is often prohibitively expensive or inconvenient. In the fall Nurx launched treatment for migraines and chronic tension headaches to address the fact that many of their 350,000 birth control patients experience migraines, and that pandemic-related stress and increased screen time have been making migraines worse. 70% of Nurx's headache and migraine patients were already using Nurx for at least one other service.
"I'm passionate about expanding services across the spectrum of the female healthcare journey, and creating a telehealth platform that seamlessly meets women's health needs throughout the different stages of their lives," says Dr. Peña. "The Nurx integrated platform has improved access to medication and tests for one million patients, and I look forward to leading the medical team as we make healthcare accessible, affordable, and all-around better for millions more."