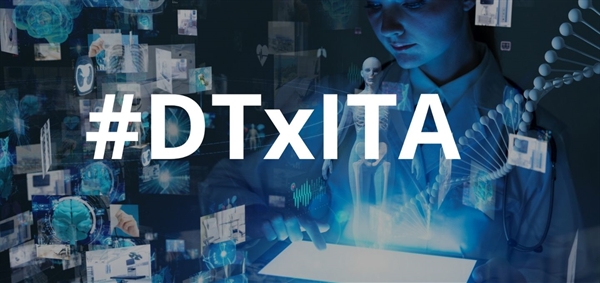 The official journal of the Smith Kline Foundation, Tendenze Nuove, has recently published the White Paper "Digital Therapeutics, an Opportunity for Italy". The recommendations presented in the document represent the first step to introduce the new class of digital therapeutics into medical practice in Italy, following other countries like Germany, France or the UK that have already implemented them.
The whitepaper consists of 208 pages and features insights and recommendations from 40 leading experts in the field, also involved in the "Digital Therapeutics for Italy – #DTxITA" working group, established in 2019 with the aim to endorse the implementation of DTx in the Italian Institutions and healthcare system.
Given the acceleration of the adoption of telehealth, remote monitoring and other digital health tools, as a result of the pandemic, and as well as the increasing investment pouring into the space, DTx is expected to play an increasingly important role in the healthcare ecosystem around the world. With this step, Italy starts its journey towards creating a viable Digital Therapeutics environment to provide patients and physicians with a safe and trusted access to this new class of therapies as well as to create the condition for the DTx industry to develop in the country.
"In Italy, collaboration between the innovators and the different players of the healthcare system, stimulated by the #DTxITA initiative, will be crucial to gain more awareness and facilitate the adoption of this new generation of therapies, as it has already happened in other countries", says Roberto Ascione, CEO of Healthware Group.