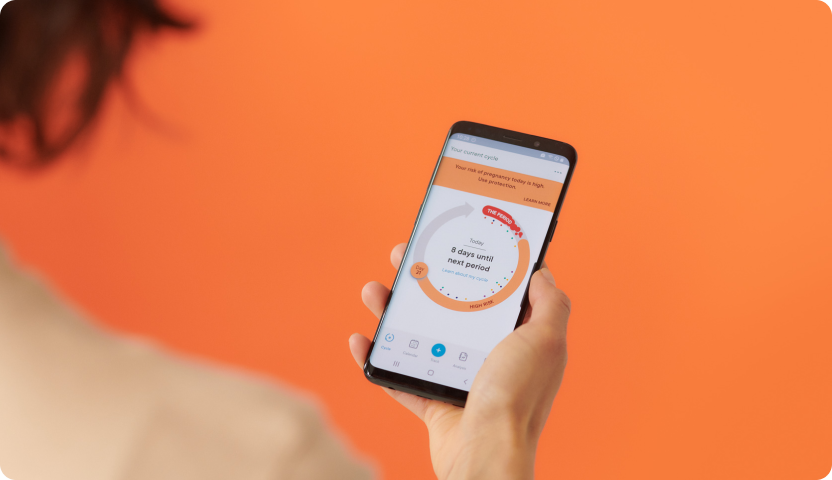 Clue, the company behind the popular period tracking app, has announced that it has received FDA clearance to launch a digital contraceptive. The new functionality allows users to prevent pregnancy based only on the start date of a user's period. This algorithmic prediction is based on Bayesian modelling. The app will display a high risk window across a number of days of the user's cycle, during which having unprotected intercourse could result in the woman getting pregnant. Plan is to launch the new functionality in the U.S. later this year and work on regulatory approval in Europe next.
Clue says its digital contraceptive is 92% effective at preventing unwanted pregnancy based on regular usage (accounts for some entry mistakes) and 97% when used perfectly. "It personalizes over time. So as the individual puts in their cycle day one then we're able to personalize the window of their high risk days vs their low risk days," explains Clue's Chief Medical Officer Lynae Brayboy to Natasha Lomas at Techcrunch.
Clue is the second company to get FDA approval for a digital contraceptive after Natural Cycles in 2018.
The startup has also announced some operational changes. Founder and CEO Ida Tin is now Chairwoman of the Board, while former product lead Audrey Tsang and former general counsel Carrie Walter become Clue's new co-CEOs.