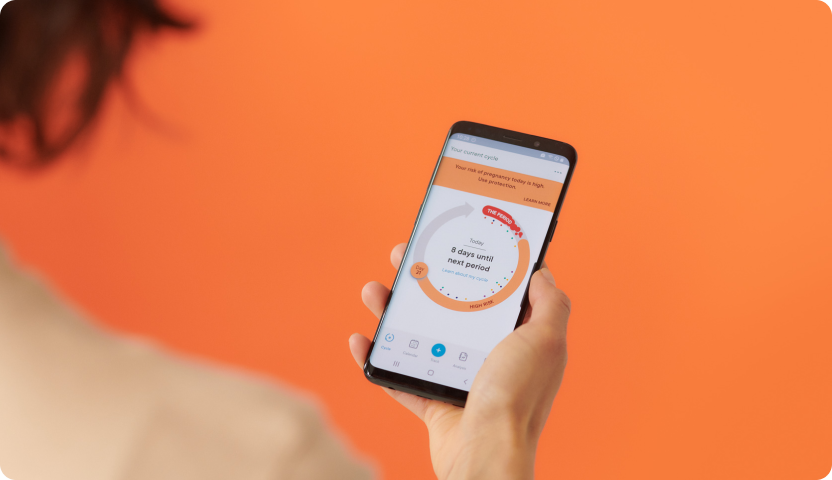 Femtech company Clue, known for its pioneering period tracking app that initially launched in 2013, has raised an additional €16M in funding led by Balderton Capital and Future Positive Capital. The new funds will support commercialization of the company's recently FDA-approved app-based digital contraceptive, team growth as well as new product development. Previous investors NGP Capital, Union Square Ventures, Atlantic Labs, Adjacent, and Molten Ventures (formerly Draper Esprit) also participated in the round.
Since the beginning, Clue has been a trailblazer in combining science, research and data protection to provide a trusted service to its global user base. To advance scientific research on menstrual and reproductive health, Clue users share their de-identified data with carefully vetted researchers to advance female health studies. The platform now has users in over 190 countries around the world, accessing information that helps them manage their health by tracking their experience in 15 different languages through the free app. The Clue Plus paid subscription gives users access to premium features including symptom predictions, cycle analysis, Clue Pregnancy mode and curated content.
The next step in Clue's mission is to launch medical-grade features within the Clue app, starting with Clue Birth Control, its FDA-cleared digital contraceptive, which is now being rolled out to eligible users in a limited US launch. Clue Birth Control uses tracked period start dates to allow women to monitor their fertility and prevent pregnancy. It combines the user's menstrual cycle data with a mathematical model derived from clinical research data to predict which days they are at high or low risk for pregnancy. When the FDA gave Clue clearance to offer this feature, the US regulator examined a Clue Birth Control clinical trial and subjected Clue's quality management processes to extensive scrutiny. The clinical trial determined that Clue Birth Control's algorithm is 92% effective with typical use (not always used according to instructions) and 97% effective with perfect use (always used exactly according to instructions). For comparison, the pill is 93% effective with typical use and 99.7% effective with perfect use. Condoms alone are 87% with typical use and 98% effective with perfect use.
Carrie Walter, Co-CEO at Clue, explains: "We are entering an extremely exciting phase in the company's life – delivering medical-grade features to our users at scale. We know there is a huge need and appetite for trustworthy products in this space and we are taking a lot of care to do this right. Our new investors are 100% committed to an approach that puts this respect for the individual's unique experience and choices front and centre while leveraging the power of science and data to give people the reliable information they need to live their menstrual and reproductive lives to the fullest."
Colin Hanna, Partner at Balderton, elaborates: "Clue has positioned itself as a category-defining product within femtech. They have built a friendly, user-centric product rooted in an evidence-based and medical-grade level of rigour with half the planet as potential customers over their lifetime. The impending launch of Clue Birth Control is an exciting opportunity on this journey, and something we regard as a watershed event for women's health. The global unmet need for accessible, reliable contraception is staggering, and nobody else has unlocked planet-scale software-driven contraception that is universally accessible to all those with smartphones. We look forward to partnering with the entire Clue team as they tackle this vital challenge."