Always be fundraising seems to be the mantra of many startups these days. CLIMAX's path however is different as the team has made a conscious decision to bootstrap the company and not seek outside funding. Laurène Dorléac is the co-founder of CLIMAX, a sexual wellness startup with the goal to teach users the essential methods for both receiving and giving more pleasure through an educational series.
CLIMAX believes that pleasure is a serious topic that deserves a rigorous approach. This is why the startup's program is fundamentally scientific and based on a series of the most up to date international scientific discoveries. CLIMAX is also puts inclusivity first. It's for everyone who has a vulva and for everyone who loves to take care of a vulva.
During our recent interview we spoke to Laurène about the sexual wellness space, bootstrapping and entrepreneurship and also what she learned from localizing her product for the UK market.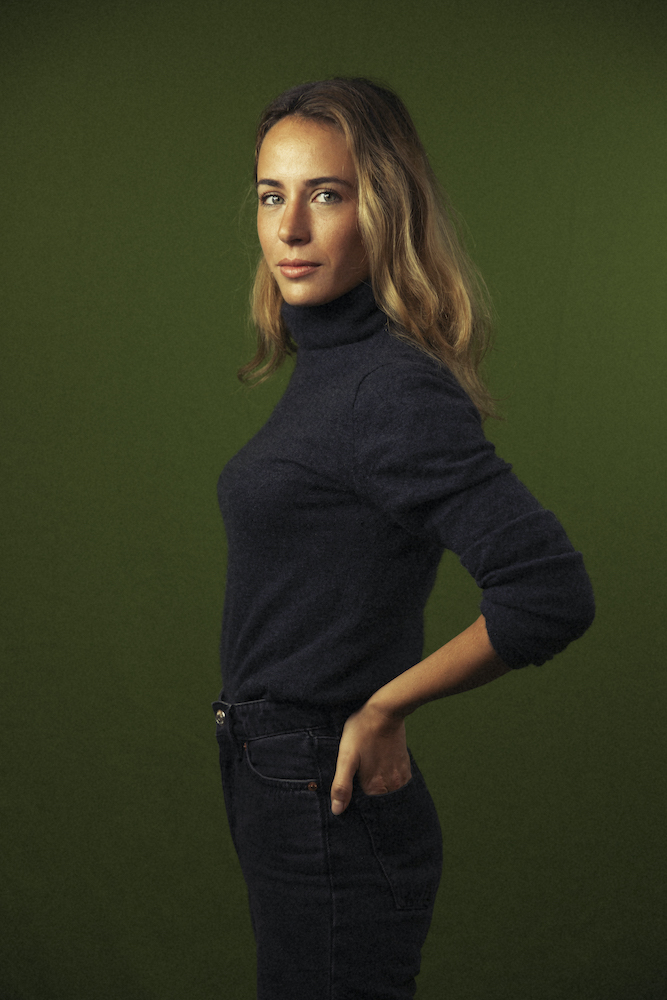 Laurène, can you tell us a little more about CLIMAX? When did you start working on this project?
I started working on this project 9 months before the launch, which means around March 2019. First, we launched CLIMAX in France in November 2019 and then the UK one year later. CLIMAX is a pioneering educational series dedicated to female pleasure, grounded in science. The first season has a total of 32 episodes, 2 hours of video. 17 episodes of them cover the 17 most popular techniques of external stimulation of the clitoris. Besides, CLIMAX offers 6 effective mindfulness breathing exercises for those who would like to better control their pleasure using tantra teachings and a special package that is mainly designed for couples wishing to broaden their knowledge. Each episode is an explicit short video guided by a woman facing the camera and a native voice-over to explain the techniques in detail.
CLIMAX is the result of the collective experience of tens of thousands of women through testimonials, studies, and the latest scientific discoveries. On top of that, I have interviewed one hundred European women of all ages and backgrounds to gain a thorough understanding of their masturbation practices, queries, and expectations.
Why did you pick this particular problem to solve?
I talked about sexual and masturbation practices to my friends and I realised that many of them encounter difficulties with their sexuality due to physical, psychological, or cultural blockages. All of these blockages are fueled by the idea that sexuality is innate. In reality, sex needs to be taught. I felt there was a huge gap in the market which needed to be addressed.
Because, sex is like cooking. It is a creative process that takes practice, experimentation, and care to taste good. While recipes and cooking classes are spreading all over the internet, we cannot find any satisfying masterclass about female pleasure! This is why I decided to create
CLIMAX, a safe and caring space dedicated to sexual wellness, to help champion female pleasure and to help educate everybody all over the globe.
You are currently bootstrapping and planning to continue growing your business organically. What are the advantages and disadvantages?
There has never been a more poignant time for CLIMAX to launch. We talk about gender equality in work and with pay but not when it comes to sexual pleasure. Our video series aims to educate everyone. Utilising the latest research and studies based on sex and pleasure, we aim to collate this to develop a range of video series centered around sexual education. The growth model we have implemented is quite bold as we have not accepted any external funds/investments as we wish to keep and maintain – as long as possible – a healthy and controlled growth. Our mission is to develop internationally, putting most of our profits into developing high quality video production, helping people improve their sexual lives in the most efficient way. We will continue to investigate new research and studies, while preserving the company culture and aim to be the world leader in online sex-ed courses.
Your site has been available in French since November 2019 and you just launched the English version with plans to enter the US market. Did you make any adjustments to your product or content in the process of internationalization?
Yes, our plan is to have a local approach because sexuality is different from one country to another. Indeed, some of our statistics in CLIMAX differ from the French to the English version. Moreover, we decided to have a native speaking voice-over for each country to make people more comfortable listening to CLIMAX.
What can we expect from Climax.how and you in the next couple of months?
Hopefully, we will launch CLIMAX in the US and Season 2.