Founder Q&A is an interview series showcasing founders of disruptive startups in the healthcare and women's health innovation ecosystem.
In today's Q&A you'll hear from Chekesha Kidd, Co-Founder and CEO of Kinumi, a holistic health and wellness platform for active aging adults and their family caregivers. Kidd has successfully led businesses, from early-stage startups to market leading companies exceeding $1 billion in revenue. Over the course of her career she worked with global teams for companies like Aetna, Delta Dental and The Hartford.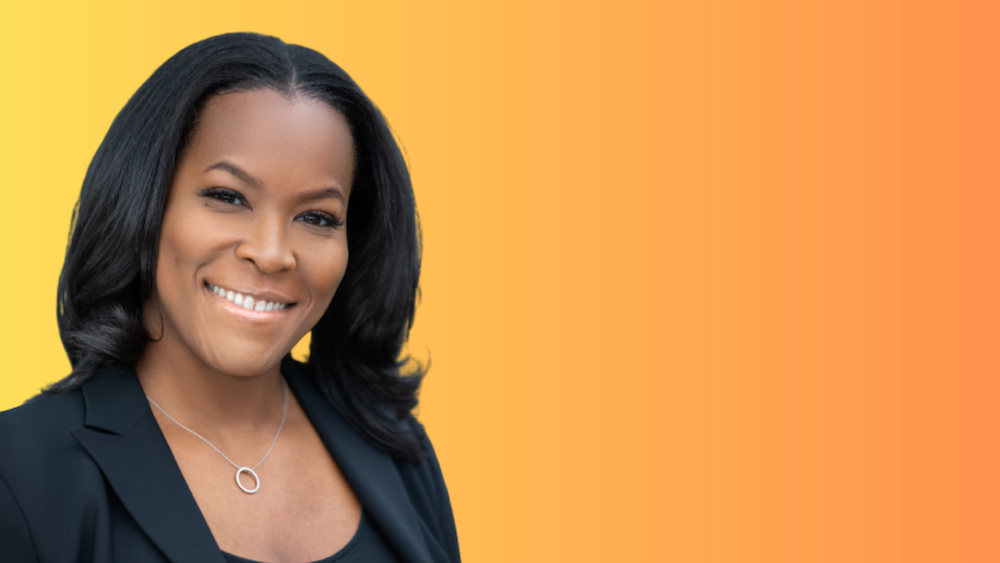 Can you tell us about what you're working on at Kinumi?
Our populations are aging rapidly. I founded Kinumi to fill this gap. Kinumi is pioneering a tech-enabled personal concierge service that meets caregivers and their loved ones exactly where they are. We provide a holistic approach to caregiving, offering monthly 1:1 wellness coaching, connecting clients with medical professionals and fostering authentic social connections.
Where did the idea for Kinumi come from? What problem are you solving?
In 2012, my father died. As life-changing that was for me, it was even more devastating for my mom. After 53 years of marriage, my 70-year-old mom was facing the world alone. She needed support.
Over the coming weeks and months I found myself stepping in more and more as her caregiver.
She was scared, her calls were nonstop, and the situation became overwhelming for us both. We needed help and didn't know where to turn.
I quickly realized my mom and I are not the only ones. By 2025, there will be over 57 million older adults in the US. They want to remain independent, but they're often forced to turn to their children or other loved ones for help.
On the other side of this are over 40 million unpaid family caregivers. They are spending an average of 25 hours per week taking care of older loved ones, while also coordinating their own lives and careers.
Kinumi was born out of a drive to reimagine what this stage of life looks like — for both older adults and the people who love and care for them. Merging care and community, we are introducing a new family dynamic that centers on joy, ease, and empowerment.
How did you get started in this industry? What's your background? And how far along are you in your startup journey?
You can never predict the future, but what I'm most proud of is that all of my professional experiences have prepared me for this moment. Throughout it all, I have centered health and wellness and fostered community.
While leading Kinumi, I leverage my extensive experience as a C-suite healthcare executive and former investment banker at industry-leading companies like Aetna, Delta Dental of Minnesota, The Hartford and UBS to create a holistic platform that puts our clients' health and wellness first. I also have diverse health administration experience working in clinical research and have advocated on critical state and federal health policy over the course of my career.
Outside of my professional career, I have maintained an interest in community service. This passion is something that I bring to work with me everyday and is what I hope to foster among Kinumi's community of members. I serve on the boards of The Connecticut Health Foundation, Greater Hartford YMCA and the Chaka Chinyelu Foundation. I'm also active with The Links Incorporated and am a member of Alpha Kappa Alpha Sorority, Inc., where I give back to my local communities, mentor young adults eager to change the world and give back to the community that has supported me over the years.
What are you hoping to accomplish at Kinumi over the next year? And what's your long term vision for the company?
Caregivers are the backbone of our communities, but they also are our business leaders, essential workers, teachers and much more.
Unfortunately, employee caregivers are often forced to make a difficult choice between caring for their loved ones and maintaining a fulfilling career that provides financial security. A majority of caregivers report having faced work issues, including taking time off, arriving late or leaving early, reducing work hours or taking a leave of absence. As a result, we're seeing a growing demand from employers to offer our service as a health benefit to employee caregivers, in an effort to boost worker productivity and mitigate personnel risk.
Last month, we announced the launch of our health benefit practice to address this need. With employers, Kinumi is a critical partner in helping employee-caregivers stay engaged and reach their highest potential, without leaving their loved ones behind. As a result, our partners are seeing:
Increased employee engagement and productivity: On average, caregivers spend 20-plus hours per week providing care to loved ones, making it difficult for them to balance their work alongside their caregiving responsibilities. With the help of Kinumi, caregivers can take back control of their lives.
Increased talent recruitment and retention: Employees typically leave current jobs for better compensation and benefits. Employers who offer holistic benefits packages are more likely to fare well in recruiting and retaining talent.
Reduced healthcare costs: Prior to the pandemic, American companies spent over $13.4 billion dollars in additional healthcare costs due to caregiver related health issues. Offering Kinumi as a health benefit to employee-caregivers reduces the risk for physical and mental health challenges that require costly medical interventions.
This year, I look forward to growing our practice to keep our businesses and economies strong. I believe we can do that important work without neglecting those we hold dear.
What are your biggest challenges as a founder and for Kinumi right now?
As a black woman entrepreneur of an agetech startup, the role does not come without its challenges, but I'm proud of my and my team's ability in being able to break through. Unconscious and conscious bias is still a significant barrier for black women entrepreneurs.
When I first began communication with VC firms, I received a lot of questions that seemed to be based on negative assumptions of failure versus inquiries on potential growth and opportunity. Investors seemed to doubt my ability to run a successful company, despite my extensive experience in the industry. It's given me a thicker skin and trained me to move on quickly when there isn't a fit.
What trends or developments in the healthcare innovation or women's health space overall are you excited about right now?
The growth of the care economy is an incredible development that I'm proud to be a part of. Outpacing the pharmaceutical industry, the care economy is worth $648 billion, while the health and wellness market is targeted to reach over $6.7 trillion by 2030. Growth in these markets have contributed to Kinumi's revenue growth and expansion in the U.S. market.
As women have traditionally taken on caregiving roles – whether for aging family members or young children – the rise of caregiving services is allowing women of all backgrounds to care for their families and break glass ceilings in the workplace. This is a powerful moment for women's empowerment and equality.