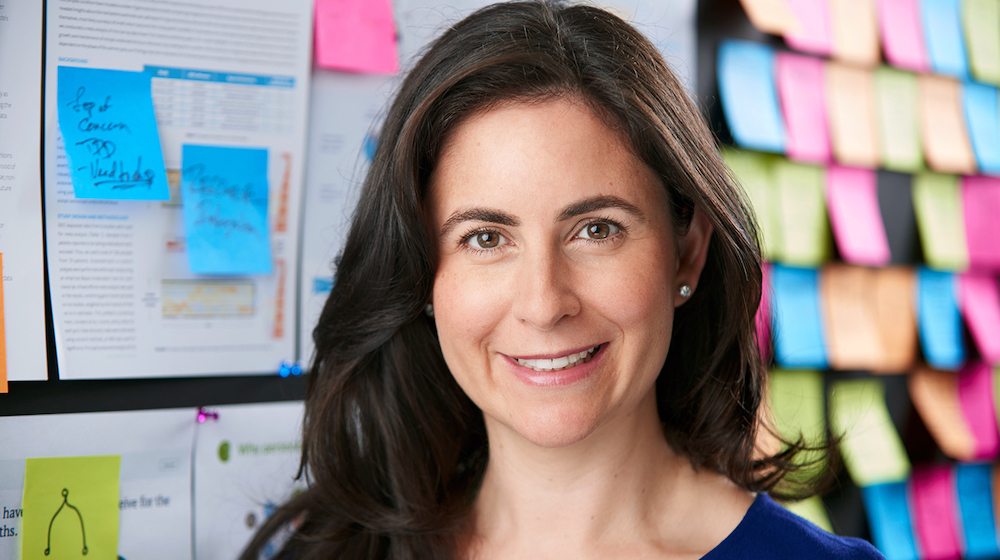 We last spoke about Celmatix in January, when the company announced that a novel PCOS target identified as part of its five-year, multi-target alliance with Evotec has progressed into hit-identification. Now the company is back with more promising news and this time it's about premature menopause. According to a release Celmatix has identified of a novel AMHR2 agonist compound that has demonstrated robust biological activity in multiple therapeutically relevant preclinical assays and a pharmacokinetic profile consistent with the desired product profile for an injectable drug.
This milestone brings Celmatix one step closer to developing effective treatment in the prevention of premature menopause in women undergoing chemotherapy. Loss of ovarian function and menopause are accelerated by approximately 1.5 years for each month a woman receives chemotherapy treatment.
Celmatix's Founder & CEO Dr. Piraye Yurttas Beim shared: "Demographically speaking, menopause is a relatively new phenomenon and is the result of medical breakthroughs that allow women to now routinely outlive their ovarian function. A century ago, the average life expectancy for women globally was under 50, so most women did not live long enough to experience menopause. Today, it is the single most significant accelerator of age-related conditions such as osteoporosis and heart disease in women. The risk for developing multiple of these chronic diseases by age 70 increases by 300% for women who experience premature loss of ovarian function and menopause. At Celmatix we are committed to helping women maximize their health by optimizing and extending ovarian function. Our team has worked for over a decade to uncover the molecular drivers of ovarian health and related conditions like infertility, polycystic ovary syndrome (PCOS), and endometriosis. Through this work, it became clear to us that Anti-Müllerian Hormone (AMH), the natural ligand of AMHR2, is a fundamental regulator of ovarian function, much like estrogen. Unlike estrogen, however, AMH cannot be purified from natural sources like urine or chemically synthesized, and previous attempts failed to generate recombinant AMH analogs with high specific activity or pharmacokinetic stability necessary for therapeutic applications."
Celmatix's Chief Science Officer Dr. Stephen Palmer adds: "One of the things that attracted me as a drug developer to Celmatix was the potential of the AMHR2 agonist program to address significant unmet needs in women's health. It was clear to me that Celmatix's AMHR2 agonist program is on track to be a 21st century breakthrough, equivalent to the development last century of the birth control pill and IVF drugs. Our lead indication is chemotherapy induced ovarian failure (CIOF), but we believe that an AMHR2 agonist may also have applications in a broad range of women's health indications. Our results demonstrate that our lead AMH analog has the desired in vivo pharmacokinetic parameters and causes the desired cellular signaling events in traditional ovarian follicular assays and regression of the Müllerian ducts in ex vivo urogenital ridge culture systems. Demonstrating high specific activity in both our target tissue (the ovary) and in the most well-established assay for AMH function gives us confidence to progress this program forward closer to the clinic."
Celmatix is a biotechnology company focused on ovarian biology and on identifying novel biomarkers and drug targets for women's health. Its proprietary multi-omic ovarian health platform, the world's largest of its kind according to the company, is the foundation of the company's novel pipeline of first-in-class therapies.