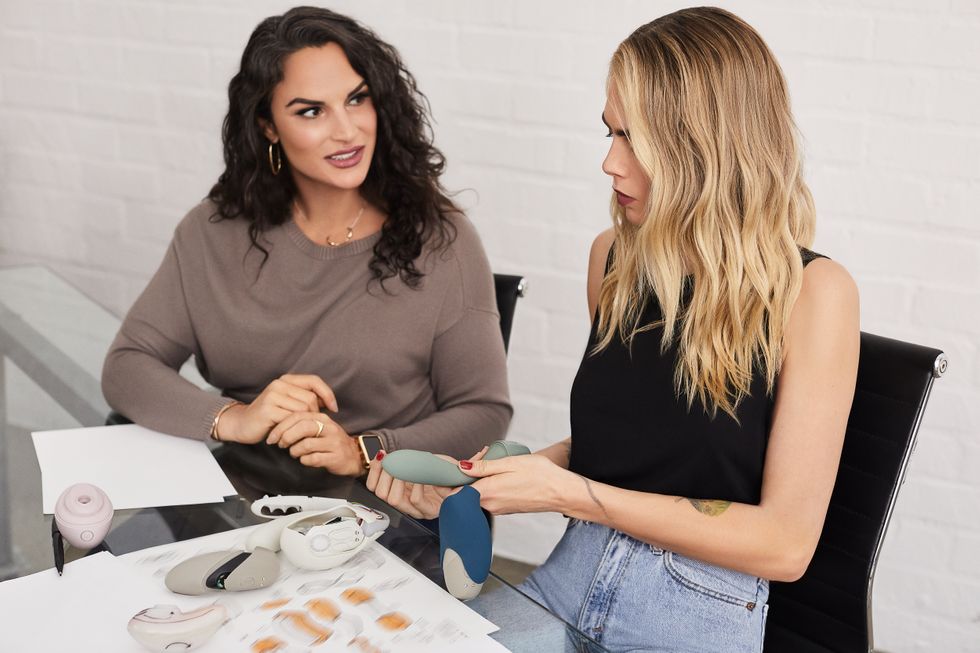 We talked about Dakota Johnson's decision to join sexual wellness brand maude a litte earlier this week. And.. well.. We have some more "celebrity news" to share! Actress and model Cara Delevingne is joining sextech startup Lora DiCarlo as new co-owner and creative adviser.
Lora DiCarlo was founded in 2017 and is on a mission to elevate the sex toy industry with premium products and to destigmatize sexual pleasure.
"This is something I've been thinking about for a very long time, and it's taken a while to find the right people to do it with," Delevingne says. "I grew up pretty repressed and English in terms of sexuality. That relationship that you have with yourself is the most important one in the world. And this is not just to do with pleasuring yourself, but it's about exploration and loving yourself."

Adds founder and CEO Lora Haddock DiCarlo: "When you partner with somebody, it's like a marriage—you've got to get along, you've got to understand each other's purpose. [Cara and I] represent so much of what each other stands for in terms of redefining how people explore and experience and take ownership of their pleasure."

Source: Fast Company
Wanna learn more about this new partnership? Head on over to Fast Company for the full story!