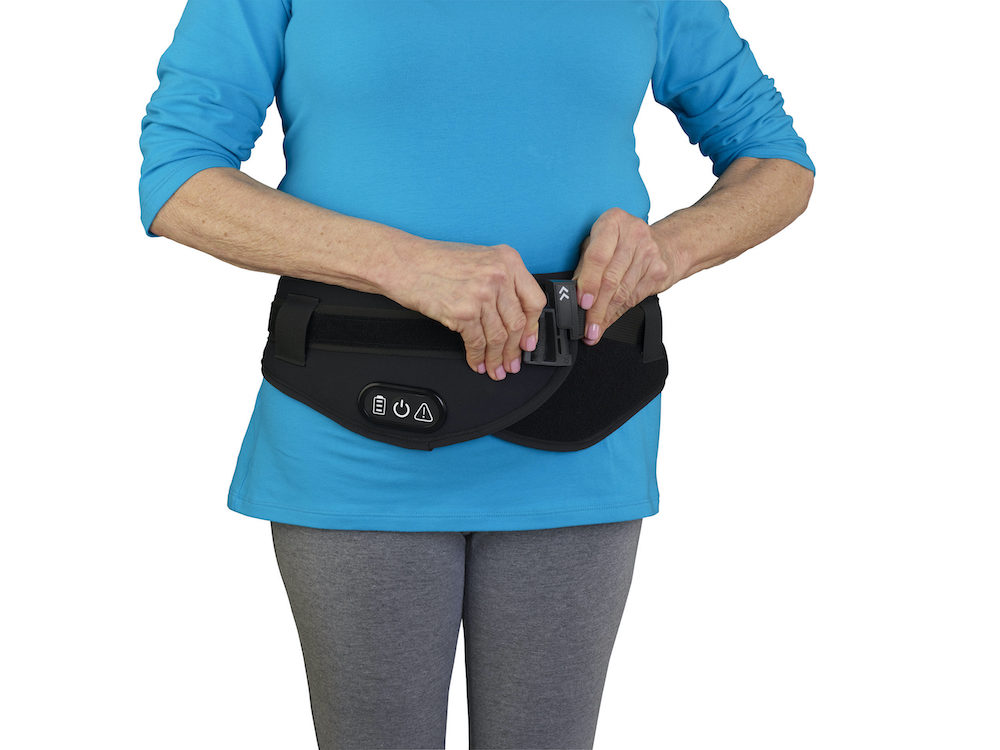 Bone Health Technologies, a company focused on improving bone health and preventing bone health diseases has announced the appointment of two additional members of its Scientific Advisory Board. David B. Karpf, MD and Harold Rosen, MD. Bone Health Technologies is a San Francisco-based company that applies science and medical expertise to create better health outcomes for women and men at risk of developing osteoporosis and the associated bone fractures. The board appointments follow a $2.75M funding round and successful year for Bone Health Technologies. It recently appointed CEO Laura Yecies and was granted Breakthrough Device Designation by the FDA for OsteoBoost, the first vibration belt specifically designed for the treatment of osteopenia in postmenopausal women.
"As we develop the OsteoBoost belt and digital health platform we aim to apply the most rigorous clinical standards of evidence to our research and development and then work effectively with clinicians and patients to help them treat and prevent this serious disease – the opportunity to work with thought-leading clinicians such as Dr. Karpf and Rosen, is of tremendous importance in this process. We are so thrilled to have them involved with our work," said Laura Yecies, CEO and Board Member of Bone Health Technologies.
Dr. David Karpf is Adj. Clinical Professor of Endocrinology, Gerontology & Metabolism at Stanford University School of Medicine, and Attending, Osteoporosis & Metabolic Bone Disease Clinic at Stanford University Hospital & Clinics. He is also the Co-Chair of the Medical & Scientific Advisory Board for American Bone Health, and a Fellow of the ASBMR. A UC Berkeley graduate, Dr. Karpf received his medical degree from UC San Diego and completed residency in internal medicine and fellowship in endocrinology, diabetes, and metabolism at UCLA/Cedars-Sinai Medical Center. This was followed by a fellowship in metabolic bone disease in the endocrine bone unit at UCSF, where his bench research focused on the characterization and isolation of the PTH/PTHrP receptor. Dr. Karpf is a renowned expert and researcher in the field of Osteoporosis and led the landmark Fosamax Fracture Intervention Trial as well as the pivotal trials that resulted in the approval of Boniva, and a number of other trials for Osteoporosis therapeutic interventions.
Dr. Karpf shares, "I admire the work at Bone Health Technologies and am excited that they are pursuing this non-pharmacologic treatment modality. I believe we need more options for the treatment of osteopenia and prevention of osteoporosis and I am looking forward to supporting the team and their important efforts."
Dr. Harold Rosen is an Associate Professor of Medicine at Harvard and did fellowships in Endocrinology and Geriatrics at Beth Israel Hospital in Boston. He has spent years doing clinical research in osteoporosis, where he investigated the relationship between vitamin K and bone, thyroid hormone-induced bone loss, and the role of biochemical markers of bone turnover. In 1998 he became the Director of the Osteoporosis Prevention and Treatment Center at Beth Israel Deaconess Medical Center in Boston. In this capacity, he runs bone densitometry, sees patients in consultation for osteoporosis and metabolic bone disease, and does research on optimizing performance and reporting of bone densitometry. He has been active in his professional society, the ISCD (International Society for Clinical Densitometry) where he served on the Board of Directors from 2010-2013. Dr. Rosen is the recipient of the ISCD Clinician of the year Award in 2010, and the recipient of the Paul Miller award for service to the ISCD in 2017.
Dr. Rosen shares, "The progress Bone Health Technologies has made in their research and clinical trial underway are so important to those currently suffering from osteopenia and those yet to be diagnosed. I am honored to be appointed a scientific advisory board member as part of my personal mission to make a difference for men and women managing osteopenia and osteoporosis."