Bonafide, the company pioneering mainstream medical use of drug-free, naturally derived health solutions for menopause, announces today that Dr. Alyssa Dweck will join its team as its Chief Medical Officer. Bonafide's products are already trusted by over 9,000 unpaid health care professionals, primarily OBGYNs, and more than 70,000 women.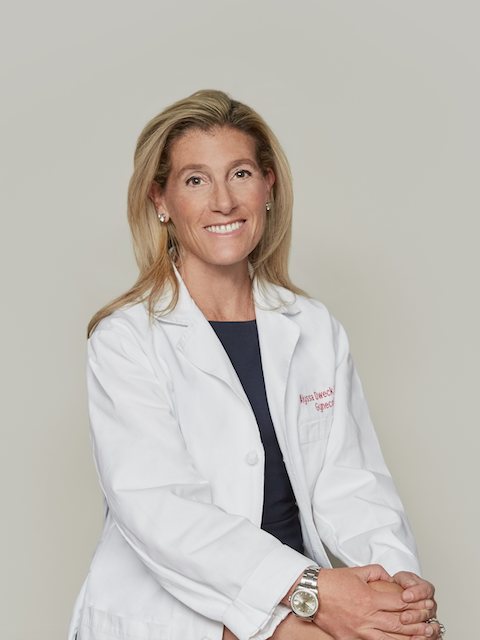 The addition of Dr. Dweck to Bonafide's leadership team is in alignment with the company's unique research-first approach to hormone-free products for the natural symptoms of the menopause journey. As Bonafide continues to develop cutting-edge, naturally derived solutions for a range of menopause symptoms, the company plans to utilize Dr. Dweck's expertise to introduce several new products.
A practicing gynecologist in New York, Dr. Dweck has over 25 years of experience providing care to women of all ages, including those experiencing menopause. A graduate of Barnard College, she has a Master's Degree in Human Nutrition from Columbia University and a Medical Degree from Drexel University. In addition to her recognition as a "Top Doctor" by New York Magazine in 2015 and 2016, Westchester County Magazine, Dr. Dweck has co-authored three books, The Complete A to Z for your V, The Sexual Spark, and V is for Vagina.
Despite a rapidly aging female population with 1 billion women expected to be in menopause by 2025, a fundamental gap exists between women's needs and the healthcare options available to treat their symptoms. Since 2000, the population of women ages 40-74 has increased by 32%, yet, the market for legacy solutions like hormone replacement therapy (HRT) has dramatically decreased from $25B to $1B today. As a result, women are stuck with the inadequate alternatives of "toughing it out," or opting for ineffective over-the-counter drugs or unproven supplements.
This gap is where Bonafide fits in. Since its founding in 2018, Bonafide has distinguished itself as a leader by investing millions of dollars in clinical research and development of non-drug, hormone-free products.
"Aging is an inevitable part of our lives, and I hear from women now more than ever before that they want natural solutions, but only if they work," says Alyssa Dweck, MS, MD, FACOG, and Bonafide's Chief Medical Officer. "I've been inspired by the thorough research, development, and clinical trials that Bonafide continues to invest in and I look forward to continuing to recommend these safe, effective, and hormone-free choices to my patients."
"Bonafide has worked with Dr. Dweck as a trusted Medical Advisor for many years," said Mike Satow, CEO and Co-founder of Bonafide. "Bringing her on as our Chief Medical Officer felt like the natural next step as we continue to invest in developing scientifically validated products that our national field force of physician educators can get behind. With Dr. Dweck, we will bring even more innovation to the menopause category while providing more solutions to our customers."
With dozens of clinical studies completed to date, Bonafide is creating better outcomes for aging women. The Bonafide portfolio of proprietary, hormone- and drug-free solutions are rigorously researched in partnership with scientists and doctors to effectively address a myriad of menopausal symptoms. The company has additionally pioneered a hybrid pharmaceutical/eCommerce model that links the trusted credibility of a network of 9,000+ unpaid healthcare professionals with the convenience of a digitally native brand to reflect women's needs.
The company's suite of products include: Serenol, which offers relief from emotional PMS, including mood swings, irritability, and uneasiness; Revaree, a vaginal moisturizer, which provides relief from vaginal dryness; Ristela, which stimulates sexual satisfaction; Relizen, which provides relief from menopausal hot flashes and night sweats; most recently, the company introduced Essentials, a line of complementary vitamins and supplements.