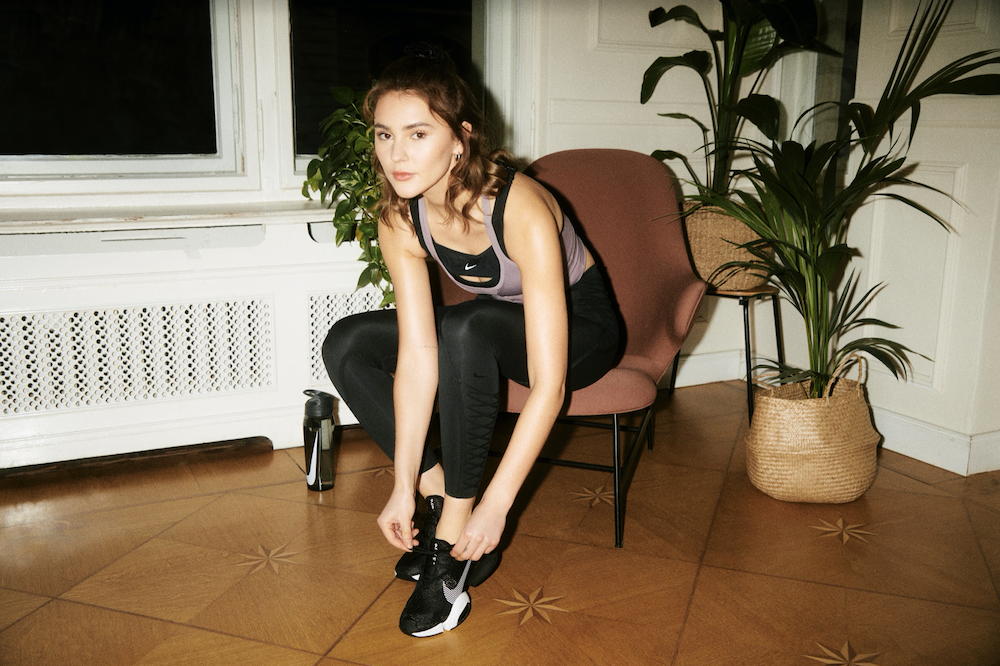 The menstrual cycle is still a taboo topic in public discourse. Nike and ABOUT YOU have taken this as an opportunity to address the relevant topic of the menstrual cycle in their jointly developed campaign for the launch of the new Nike SuperRep training shoe in Germany. Goal of the campaign is to motivate women to find out about their menstrual cycle and use it to their advantage, so that they can unleash their full potential in sports.
The campaign's ambassador, model Stefanie Giesinger, wants to support and motivate young women in particular to talk about the taboo topic and normalise it. Steffi is explaining, more openly than ever, how she deals with it: "I am very connected to my own body, I pay close attention to myself and my cycle. I have also learned that it is completely okay to talk openly about the topic. I want to encourage other women to do the same and I'm proud to be the face of the co-branded campaign by ABOUT YOU and Nike."
Exercise can not only help to reduce period discomfort, it has been proven that the hormonal changes during the cycle can be used to improve natural performance. Training according to your cycle will result in greater progress – which is why Nike not only offers free workouts through its NTC app but also provides education on the three different phases of the menstrual cycle.
ABOUT YOU and Nike present the third campaign to emerge from the fashion online shop's content forge. The innovative campaign format was shot in Berlin under the strict conditions of a hygiene concept. The creative direction and production of the campaign was handled and implemented in-house at ABOUT YOU.
The centerpiece of the campaign is a 60-second and 30-second "hero film" that powerfully supports the campaign's empowerment message.