Full Time
Applications have closed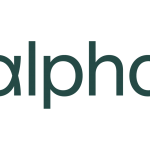 Website helloalphamd Alpha Medical
Healthcare made for the modern woman.
Clarity Health, working with Alpha Medical, is building a core clinical team driven by our mission to empower patients to put the healthcare system back to work for them. We are looking for physicians, eager to be at the forefront of care delivery that leverages telemedicine to challenge the status quo in healthcare and achieve outcomes not possible with conventional office-based practice.
Responsibilities
The physician will provide direct patient care via telemedicine on our fully HIPAA-compliant platform. Responsibilities include: Evaluating patient records, making prescribing decisions based on medical charts, and providing medication-related counseling as needed.  The physician may be asked over time to supervise and train other clinical staff as well. This role can be either part-time or full-time.
Minimum Qualifications:
Physician in good standing, board-eligible or board-certified
Primary care specialty preferred (Family Medicine, OB/GYN, Internal Medicine, Preventive Medicine, or Dermatology)
Active California or TX license required
Bonus: active license(s) in NY, FL, MI, NJ, NC, PA, IL, OH
Must be willing and eligible to apply for licensure in all 50 states
Comfort prescribing both birth control and Truvada for PrEP (or willingness to learn)
Exceptional written and verbal communication skills
Experience working with electronic medical or health records (EMR, EHR)
Spanish-speaking a bonus
You may be a great fit if you are:
Skilled at using online tools and technology to deliver care and communicate with patients.
Enthusiastic about providing unparalleled clinical care through the delivery of prompt and empathetic care to our patients.
Comfortable and experienced in supervising other advanced practice clinicians and registered nurses including the provision of clinical guidance as needed and routine and timely chart review.
Excited to work in a fast-paced startup environment where processes may change quickly and frequently.
Eager to engage in constant process improvement to help us refine our tools and operations for improved care delivery.
About the company
Clarity Health works with Alpha Medical, an exciting startup based in the San Francisco Bay Area. Together, we have developed a fully HIPAA-compliant, telemedicine solution that streamlines care for both patients and providers and enables an accessible and convenient way to obtain some of the most commonly needed prescription medications.
Patients are ready for healthcare delivery that matches the accessibility they've come to expect from other service sectors, and Alpha is putting that capability in their hands. We will offer a carefully curated selection of services lines, including: Birth control and hair loss treatment. Patients access the service through our mobile- and desktop-friendly website.. We are currently available in CA, but are looking to expand into other states.