Full Time
Applications have closed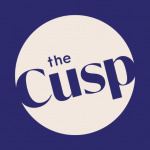 Website followthecusp The Cusp
We're on a mission to improve menopause care everywhere,
The Cusp is creating a 21st-century approach to healthcare, starting with a focus on menopause which half of the population will go through in their lifetime. We're reinventing the relationship between doctors and patients, adding complementary medicine and a teamwork mindset, and building tools to make it all happen. Over time we plan to use machine learning to make prediction part of the new standard of care.
Role Summary
Women age 45-55 represent one of the most sophisticated customer segments. Effectively marketing a service to navigate menopause presents a significant challenge in establishing trust and meeting these women's needs. Our Marketing Lead will meet that challenge by building a world-class marketing strategy and collaborating with the team to execute, analyze, and continuously optimize its effectiveness. You'll work with the founding team of The Cusp, bringing our service to the market.
Why This Job is Important to The Cusp
As one of our first employees, you'll have a huge impact on everything from Product Marketing, Growth, Community, Content, Retention, and Monetization, to our company culture and processes.
Once you're here you will:
● Build a Go-to-Market strategy that will enable our product to be successful
● Be able to set up KPIs and analyze the performance of every marketing initiative
● Perform market research and be our customer's advocate
● Participate in the development of product value proposition for The Cusp's target market
● Provide constructive feedback in product reviews and creative output
● Manage our ads and display campaigns and optimize their performance
● Engage our user base to ensure they remain active
● Work collaboratively with designers and product managers
● Manage our PR agency and serve as a spokesperson for the company
● Engage with local and national communities that navigate the space of women's health
Relevant experience
● You're a well-rounded marketer with 3+ years of experience. Experience in healthcare and
women's health is a plus.
● You are technical in nature and can easily communicate with engineers and product managers.
You are comfortable analyzing marketing data as well as user data in order to draw smart
conclusions.
● You're detail-oriented, with an eye and respect for design.
● You have a growth mindset, are comfortable with ambiguity and experimentation.
● You see marketing as a team sport, and can effectively communicate and collaborate across
disciplines.
● Experience in content marketing is a big plus.
● Bonus points if you have experience marketing products for the female market.
● MBA preferred.