Every Thursday we send out a curated newsletter on "all things femtech". This is the latest edition. If you're interested in subscribing, you can do so at the bottom of this page.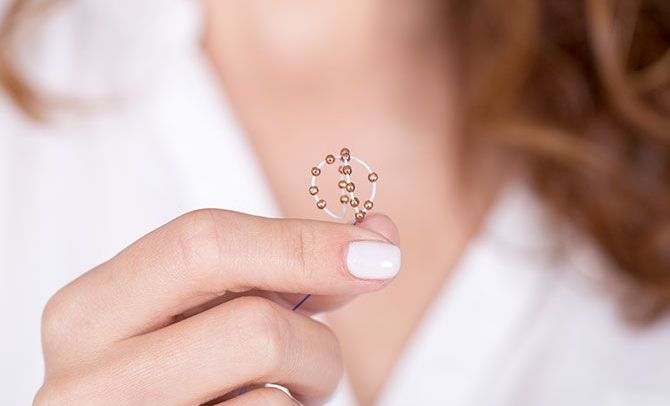 Highlights
Israeli startup Ocon Healthcare raises another $2M for its hormone-free intrauterine contraception platform; Gennev releases a Menopause Journey Map; TechCabal is creating a database of femtech startups and innovators in Africa; Crunchbase announces their "Diversity Spotlight" initiative, which will highlight data about companies with diverse leadership and investors; US Senators pick two telehealth policy changes that should stay; Plume raises $2.9M for its transgender specific telehealth service
Company Spotlight
For most of us, there's a presumption that medical care will be delivered in a non-judgmental and safe way. For many members of the LGBTQ+ community however, this is not the case. Today, in light of Plume's recent raise and in honor of Pride Month, we want to introduce you to a few startup companies working on making a difference for this underserved community.
Folx Health is a digital-native health platform designed specifically for the Queer Community. We are redesigning the health care experience from the ground up to serve and celebrate Queer Folx.
Queerly Health allows you to book LGBTQ+ friendly health and wellness practitioners on your own time, from anywhere.
Plume is a Denver-based startup that provides hormone replacement therapies and medical consultations tailored to the trans community.
In the Know
Femtech Events Overview – July 2020 (Femtech Insider)
When Your Health Depends on a Wearable (Fast Company)
Why Equal Healthcare Access Is Key to Boosting Women's Workplace Participation (Inc42)
"We were adament about finding a one step solution": Interview with inne's Founder Eirini Rapti (EU Startups)
The Pandemic Broke End-of-Life Care (The Atlantic)
Racial Bias Skews Algorithms Widely Used to Guide Care from Heart Surgery to Birth, study finds (STAT)
How to Secure Venture Capital for Femtech Startups (HTD Blog)
Study Raises Concerns for Pregnant Women with Coronavirus (NY Times)
COVID-19 and Healthcare's Productivity Shock (NEJM)
Who's Hiring?
Twentyeight Health is hiring a Digital Brand Ambassador.
Wildflower Health is looking for a Compliance Administrator.
Niramai is hiring a Chief Clinical Officer.
Lora DiCarlo is looking for a PR Manager.
inne is hiring a Director of Software Engineering.
Ruby Cup is looking for a Content Manager.
Want more jobs? Click here.