More and more people around the world struggle with infertility. In Germany, where reproductive health startup Fertilly is headquartered, around 1 in 7 couples are affected. Infertility is a big struggle for those trying to conceive; yet stigmatization is what makes the experience even more difficult to handle. The lack of public discourse leads to a lack of education about fertility, but also to a lack of understanding and acceptance of assisted reproductive technologies (ART) overall. Unsurprisingly IVF and egg freezing, but also questions around access, equitable care or financial hurdles are hot topics in Germany and beyond these days.
In 2019 after seeing the impact of a broken system when it comes to fertility care in his immediate family, Christoph Müller-Guntrum founded Fertilly with a mission to help patients navigate their fertility journey. On Fertilly's digital health platform patients find evidence-based information, can request tests, but also find and consult experts or clinics in order to take charge of their reproductive health. Today the care navigation platform is active in four European countries and has already supported the birth of more than 1000 babies.
Fertilly has been around for 3 years, has grown as a business, yet the regulatory and societal circumstances the startup operates in have largely remained unchanged. Businesses, but also clinics, and policy makers are struggling to support patients in the best possible way due to restrictions, misinformation and societal stigma.
Fertilly Founder & CEO Christoph Müller-Guntrum explains: "Sex ed in school is focused on teaching kids how to properly use contraception, and how to NOT get pregnant. This is important of course, but also creates the impression that pregnancy happens easily and quickly. What is not covered in the curriculum, however, is that pregnancy can be a long and difficult journey for many couples and individuals. In Germany and Western Europe, 1 in 6 couples struggle with infertility. It's common and anything but a niche problem and market."
To contribute to education and destigmatization, Fertilly is now initiating Think Tank Fertility, a new initiative with the goal is to promote better alignment, but also more communication and collaboration among the various stakeholders in Germany. The official kick-off event took place two weeks ago in Berlin and brought together stakeholders from across the ART ecosystem. Notably the opening address at the event was held by Louise Brown, the first human ever born using IVF.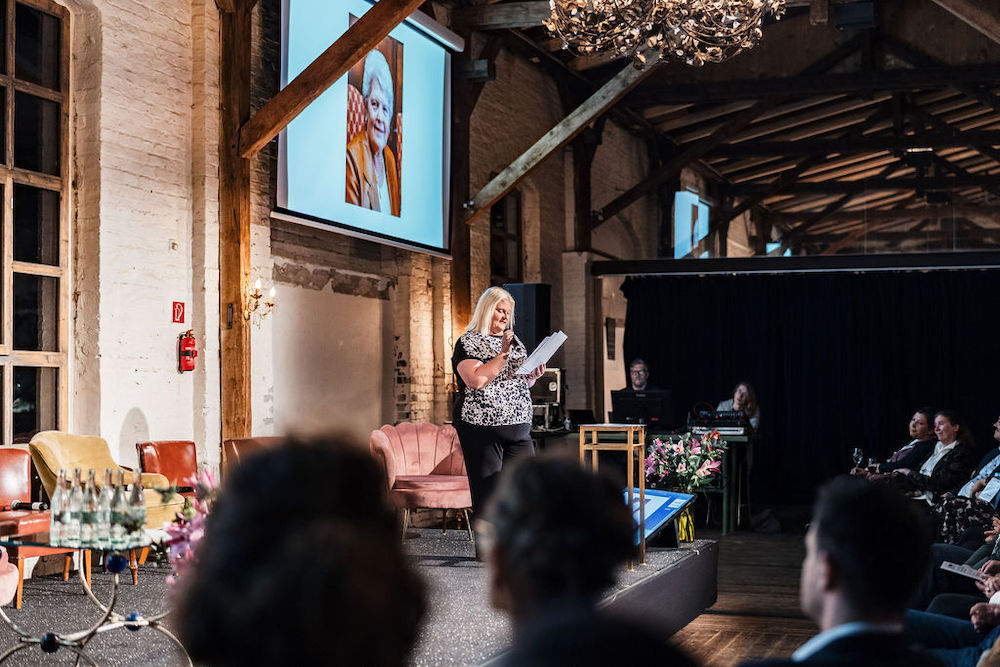 The kick-off may have been a successful one, but Müller-Guntrum is well aware that this is only the beginning of an effort, that will take a lot of work and time. Think Tank Fertility is an interdisciplinary initiative, with various workstream led by stakeholders from all corners of the German reproductive health ecosystem. Doctors, clinics, entrepreneurs, policy makers, lawyers, influencers, advocates, and of course also patients – all are invited to get involved. Topics that will be addressed by Think Tank Fertility include destigmatizon, digitalization, reimbursement, and many more.
Müller-Guntrum concludes: "The system is broken and change is long overdue. Think Tank Fertility is an open platform, and we welcome contributions from anyone interested in the space. We need all hands on deck if we are to really move the needle for those seeking fertility care in Germany."
Those interested in Think Tank Fertility can learn more on Fertilly's website or get in touch with the team by sending a message to thinktank@fertilly.com.