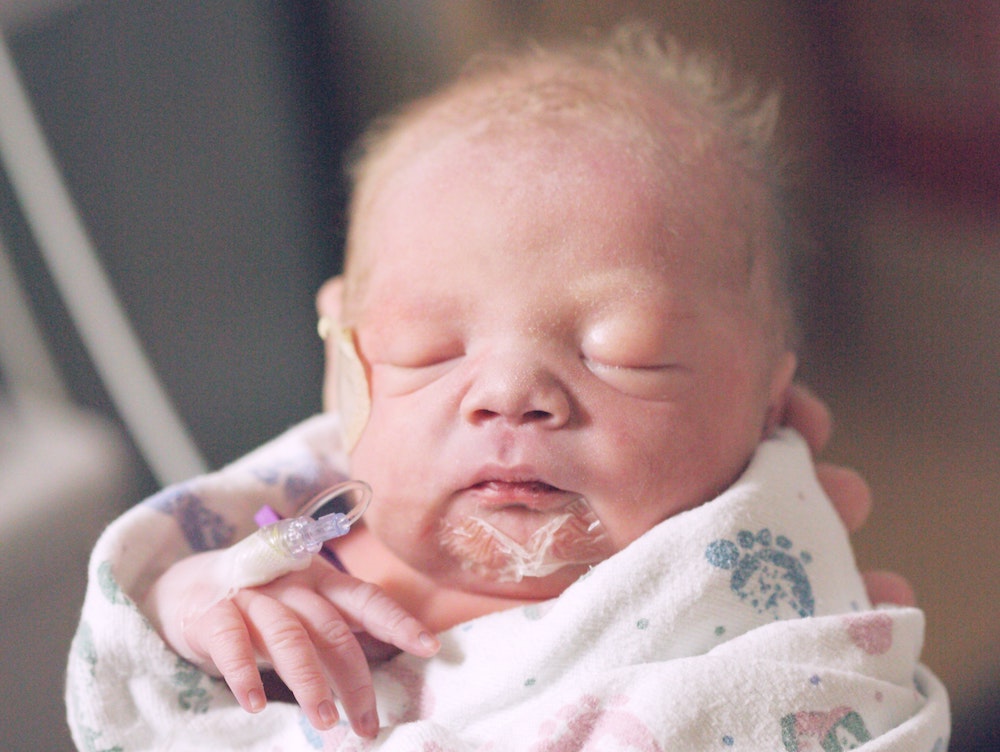 Sera Prognostics, a company focused on improving maternal and neonatal health through innovative precision biomarker approaches, together with leading health benefits company Anthem and its HealthCore subsidiary, an evidence generation company, have launched and started to enroll patients in a study to determine whether a test, along with clinical interventions, can lead to improved health for newborns and mothers.
The primary objective of the Prematurity Risk Assessment Combined with Clinical Interventions for Improved Neonatal OutcoMEs (PRIME) study is to evaluate how pairing the PreTRM test, used to identify pregnant women who are at higher risk of delivering preterm, with clinical interventions may mitigate that risk and improve neonatal outcomes and reduce overall healthcare costs in this population.
Preterm birth is defined as any birth before 37 weeks gestation and is the leading cause of illness and death in newborns. The 2020 March of Dimes Report Card shows that of nearly 4 million babies born annually in the U.S., more than 1 in 10 is born prematurely.
The PRIME study is designed to measure the impact of a test and intervention on outcomes and costs, and provide a blueprint for how the healthcare industry can more effectively identify and manage high-risk pregnancies and reduce preterm birth. When combined with the previous results of the health economics and outcomes research projects conducted by HealthCore, this study will provide payers with the necessary generalizable data to assess the value of implementing a test and treat strategy intended to improve birth outcomes.
"The effects of preterm birth on mothers, babies, employers and communities are devastating," said Marcus Wilson, Anthem's chief analytics officer. "We're hoping clinicians can use information generated by the completed study to implement the test and associated clinical interventions in their practices to improve outcomes and lower costs."
The PRIME study follows an initial claims analysis by HealthCore indicating that the test had promise to improve outcomes and lower costs. Conducted within the Anthem affiliated health plan network, PRIME will include approximately 5,600 women across diverse patient profiles, geographies, and ethnicities to determine generalizable impacts to pregnant women enrolled in Anthem individual, employer-sponsored, commercial and Medicaid health plans.
"It is important to Anthem that the PRIME study include diverse groups so we can have a better understanding of how Sera's innovative test and treatment strategies work for all of the populations our company serves," said Laura Herrera Scott, M.D., vice president, clinical strategy and services at Anthem, Inc. "There are limited proven solutions for preterm birth prevention, so we are enthusiastic about partnering and investing in Sera Prognostics and the PRIME study to determine if we can drive innovations to improve the well-being of mothers and their newborns with an evidence-based, insight-driven approach."
Maternal-fetal medicine expert Brian K. Iriye, MD, of the High Risk Pregnancy Center in Las Vegas and Reno, Nevada, is the lead investigator on the PRIME study. HRPC is the first of approximately 10 leading maternal-fetal medicine institutions across the country to enroll patients in this study.
The PRIME protocol is based on using the risk stratification by Sera's PreTRM test, the only clinically validated, commercially available blood test to provide an early individual risk prediction for spontaneous preterm delivery in asymptomatic, singleton pregnancies. Anthem will cover the utilization cost of the PreTRM test for those assigned to the intervention arm of the randomized clinical study.
"Prematurity remains the primary driver of neonatal morbidity, mortality, and healthcare costs in pregnancy," said Gregory C. Critchfield, MD, MS, chairman and chief executive officer of Sera Prognostics. "We are pleased to partner with Anthem and HealthCore to address the ongoing U.S. healthcare crisis of prematurity, as we continue demonstrating the clinical value and cost savings that result from the implementation of Sera's PreTRM test/treat strategy. Anthem's forward-looking approach to helping improve the health of women and children is commendable."