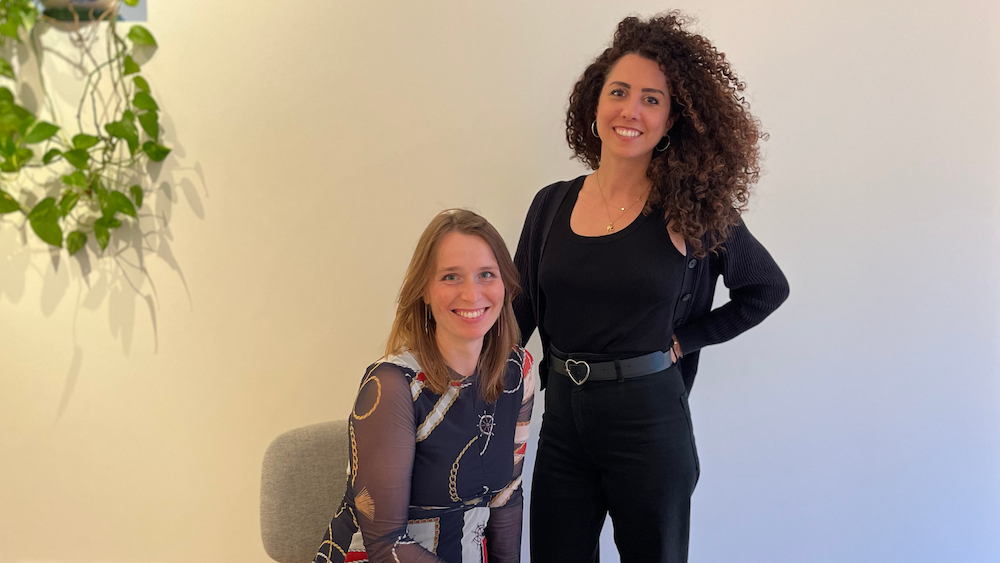 US-based startup Rita is launching the beta version of its first product a comprehensive digital fertility health assessment for women who hope to prepare proactively to one day achieve pregnancy. The first version of the product was built with $550K in funding raised from SALT fund, Formic Ventures, Notion Capital, Tiny, as well as angel investors Obi Felten (product lead from Google X), Marvin Chow (VP of marketing at Google) and Ray Kurzweil (the futurist and inventor).
Founded by Kamila Staryga and Alessia Morichi, Rita works to shift how society approaches reproductive health and change the face of today's reactive (in)fertility industry. Developed with clinical professionals, Rita's assessment goes far beyond hormones and age by analyzing 102 factors that can impact fertility. This allows people to take action with holistic support and feel knowledgeable before they begin their journey to parenthood.
Staryga and Morichi started Rita with the support of clinical and scientific experts who believe that fertility health encompasses more than merely conception and birth. That infertility treatments are being oversold to those who – if given the opportunity to understand and navigate their fertility in advance – may not have necessarily needed them. On the other hand, others might need hormonal support or IVF although they were not aware of it.
Alessia Morichi, Rita Co-founder and Head of Marketing, shares "At Rita, we firmly believe that fertility is much more than a mere biological function of 'giving birth'. Rather, it's a complex aspect of life that influences our personal well-being, relationships, and career growth. Therefore, we are thrilled to announce the launch of our fertility assessment, which marks the beginning of our movement towards empowering women. Our innovative approach to providing proactive information empowers women to start a ripple effect that positively impacts their lives, communities, and society at large. We're committed to revolutionizing the way fertility has been perceived so far and paving the way for a brighter, more informed future!"
At the beginning of 2022, the team ran a study to identify and validate the factors that Rita's medical experts believe are critical for a woman's balanced reproductive health. Discoveries from that study are at the core of the AI model behind Rita's fertility assessment: it can understand the severity of each factor, recommend what to bring up during the next appointment with a doctor and last, but not least, can help detect early if a woman is more likely to conceive naturally, with assistance, or if she might be challenged and need further support
The journey through Rita's platform starts from a Digital Self-Assessment that takes only 10 minutes and can be completed from the comfort of home and it includes comprehensive, holistic analysis of 102 factors affecting fertility, personalized and easy to understand insights as well as actionable next steps. After completing the assessment users will gain access to exclusive content prepared by experts and get notified of the medically relevant discoveries from the Rita team.
Kamila Staryga, Rita Co-founder and CEO, explains: "At present, our product caters to women in their reproductive age who seek to gain comprehensive insights into their fertility or plan to conceive. As a part of our evaluation process, we assist women in assessing their likelihood of natural conception, aided conception, or potential challenges based on their responses. In the future, we aim to provide our users with a seamless end-to-end experience, empowering all three user segments with additional support through our app. We're also committed to enhancing our algorithm capabilities to stay up-to-date with the latest discoveries from our data analysis. Moving forward, our focus will be on closing the next funding round, expanding our team, optimizing our product, conducting B2B pilots, and scaling our existing user base."