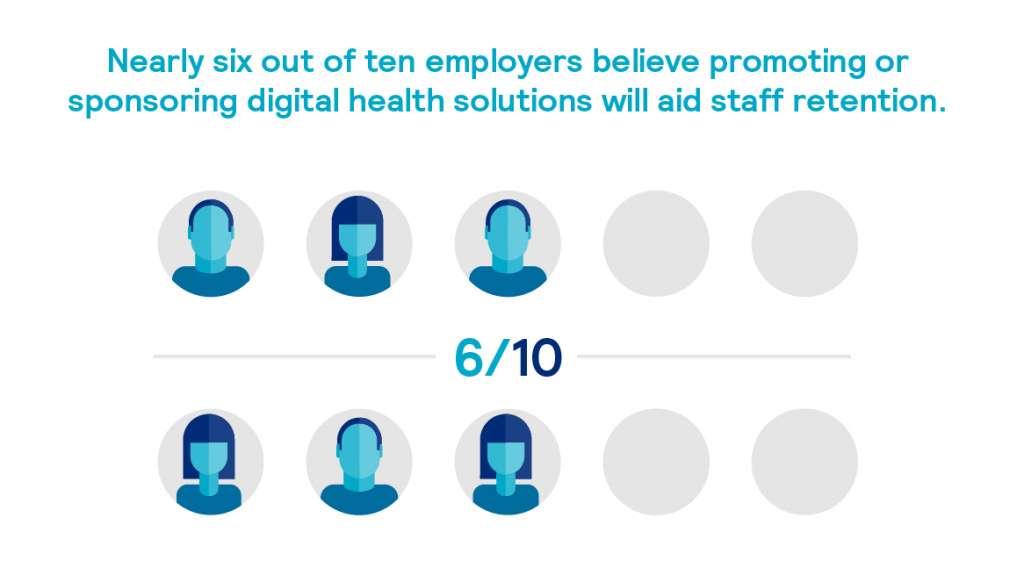 Mercer recently shared new research on employer and worker perspectives on health and the role digital innovation plays in helping to guide employers to better understand unmet healthcare needs, solutions and opportunities.
Key Findings:
There's a strong business case for digital health
Workers value patient-centered solutions
Barriers to adoption are low; trust in employers is high
Engaging different worker segments requires customization
A pro-health culture is in high demand
Considerations:
Digital health and well-being solutions will play a large part in keeping, engaging and energizing workers over the next few years.
Workers see digital health solutions as having a clear role in personalized health care.
Workers are surprisingly willing to share their health data to receive higher quality, more personalized and convenient care.
"Insights on employer and worker views of digital health solutions can help employers determine a health and benefits strategy to help meet both their business objectives and worker priorities."