Portfolia, the visionary investment firm founded and led by Trish Costello, set out to reinvent investing in 2015. Her goal was to bring more women into investing and to create more diversity while delivering outstanding results. And so far it seems to be living up to this promise. The organization today has 10 funds in the market and invests in 8-12 companies per fund, that are sourced by its global network of top VCs. The performance of the first two funds earned Portfolia placements in the top quartile of venture funds launched 2016, 2017 and impressive result for a young fund.
Trish Costello herself is no stranger to the VC world. In 1994 she co-founded the prestigious Kauffman Fellows Program, where she created the first training program for venture capital partners and helped launch the careers of many VC leaders, including numerous women VCs, through her work. She soon realized there was a culture around the VC industry that did not reflect how women like to operate. Traditional VCs were not funding the types of founders, products and solutions that women wanted in the world, and adding 1-2 women to an existing venture firm was not shifting the equation.
She saw an opportunity to create a best in class community and culture that united and empowered women to invest in innovative companies that have outsized potential for returns and impact. And Portfolia is where the story of Portfolia begins.
With Portfolia, women can learn about venture investing by watching pitch calls, doing diligence and providing expertise from their own industries and consumer preferences, dedicating as much or as little time as they like. Portfolia is often invited into deals by those seeking a valuable, additional layer of validation through endorsement by female investors.
"If women want specific companies in the world that address their needs, the only way to do that is for women to become the investors."

Trish Costello, Portfolia Founder & CEO
Since premiering its first femtech focused fund in 2018, Portfolia has invested in companies such as Maven, Everlywell, Future Family and Madorra to name just a few. Now the organization is back with Femtech II, which is still open for enrollment. Just about the right time for us to check in with Trish Costella to talk to her about Femtech II, her learnings from Portfolia's first femtech fund and the trends in women's health innovation she's excited about.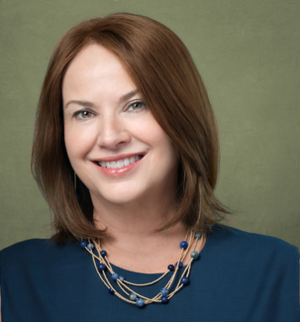 Thank you for joining us today, Trish! Let's start with a bit of history! Can you tell us a little more about Portfolia and how this unique fund came to be?
I started Portfolia in 2015 to put women at the core of venture investing, providing them the access to back the innovative companies they want in the world, for returns and impact. Why is this important? Nearly all new innovation and technology in the US comes from the start-up ecosystem, and the fuel for that innovation is venture capital. For women to have the best innovation and approaches to enhance our health, across our livespan, we must have investment in femtech companies.
But we have a problem today. Less than 5% of VC partners are women. Only 20% of VCs in healthcare have ever invested in a women's health company. Why is this … in a $50 billion market? Nearly all are men, and few have the knowledge, expertise or interest in women's health, especially those areas 'uncomfortable' to men — bladder control, menopause, sexual dysfunction, pelvic issues of any kind.
But we can change it by investing in those companies that will enhance our lives and that of our sisters, daughters and mothers. Women own half the investable wealth in the US. We are starting many of these femtech companies, seeking solutions, and are the world's primary healthcare decision-makers. If women want companies that address their needs and reflect their values, they need to add venture investing to their skills set (and make money while doing so). It's time for us to own our financial power and create the world we want — on multiple fronts.
Portfolia's family of funds focus on areas where women make markets — for example in women's health, active aging, consumer, sustainability and food & agtech. We just launched our tenth fund, and have already had two exits that have returned 25% of capital net of fees, in our 2016 and 2017 funds.
How can one get involved as an investor with Portfolia? What are the prerequisites and who is your ideal LP?
Portfolia Funds are open to all but designed for women who want to have a portion of their investments go into early stage entrepreneurial companies, and invested on their behalf by professionals in the space. The federal government regulates who can invest in private companies, through the SEC. Anyone who is accredited to invest is welcome to request membership in the fund. (Accredited means $200k of income for the last two years (or $300,000 including spouse); or net assets, minus your home, of $1 million.)
You can see great companies, offer your expertise, ask questions, and watch how our Partners evaluate companies and make investment decisions. Our members include women who have achieved success and wealth in their careers as well as younger people who are looking to focus a portion of investment dollars on innovative companies for returns and impact..
You recently launched Femtech II, Portfolia's second femtech fund. Before we talk more about this new fund, let's talk about Femtech I. Can you tell us a little more about your investments. How do you measure performance of the fund?
Our first Femtech fund focused on companies addressing a range of concerns from fertility, cancer diagnostics, and menopause, to pain management, osteoporosis, and telehealth options for working women and their families. Prime Genomics is developing a saliva test to detect breast cancer that can save millions of women with dense breasts from needless repeat radiation. Madorra is tackling vaginal dryness – a symptom of menopause, but also a common problem among women receiving chemotherapy. Bone Health is using NASA technology to develop a wearable device that helps prevent osteoporosis and osteopenia. Maven Clinic is the leading telemedicine platform for women and families and has been continually rolling out new programs to create affordable access to quality healthcare and provide parents with guidance during the coronavirus pandemic. These are just a few of the innovations we are backing with our investment dollars. The fund made its last investment this summer and we are watching the companies' progress and increase in valuation as they grow.
What are some learnings from Femtech I, that you are now applying to your new fund?
Three things pop to mind. First, there are so few venture capital investors in women's health, that we are seeing hundreds of companies for each investment we can make. This is truly an opportunity to change the world and to find significant returns on investment. But because there are so few investors to share the work, we have to be more involved in the success of each of our companiesWe are both evangelists for the segment as well as value-add investors to our portfolio companies.
Second, as we talked about earlier, many of the companies we're investing in have the capacity to enhance women's lives, even save women's lives. We invest for returns, yes, but not all returns are equally important to our very being. Healthier deliveries, happier moms and babies, better solutions as we age, early detection of cancers, stronger bones — this is where we're investing our money. There are risks of course, but it is worth the reward — and the wait.
Third, we invest in very early stage companies as well as later stage private women's health companies that are scaling across the country. We saw the excitement that a fast-growth, Series C company can create amongst our members. Our investment in Maven Clinic, across four of our funds, came to us through our vast networks. We co-invested alongside marquee venture capital firms like Icon, Sequoia and Oak, and celebrity investors such as Reese Witherspoon, Natalie Portman, and Mindy Kaling. Our investors were thrilled to have a piece of this women and family telemedicine company that is disrupting women's health for the better.
What fund size are you targeting with Femtech II and how many investments do you plan to make?
We are quite unique in venture capital in that we bring in the maximum 249 investors in each of our funds, and the size is capped at $10 million. Our average member invests $25,000 which we diversify across 8 to 12 companies. We're also unique in that we invest the full fund in 12 to 18 months, rather than the typical 3 to 5 years of a typical fund. The investing process is transparent to our limited partner members, and they're able to interact with our companies as they grow.
What are some trends in femtech you are particularly excited about?
Some trends that are especially important include new treatments for illnesses and conditions specific to women, including post-partum recovery, menopause, and female-focused cancers. Also treating "quiet" conditions such as bladder control, pelvic floor problems, and addictions. It's also important to consider non-gendered illnesses that impact women differently such as pain management, heart disease and mental health. It wasn't until 1994 that it was mandated that women be included in clinical trials so there are a lot of approaches that are tailored to men, and not women's unique experiences, that need re-considering.
What is Portfolia's average ticket size and investment thesis? What do you look for in an investment? What stage should companies be in and do you invest internationally?
Our average investment is about $500k, but our venture funds can invest together and Portfolia Funds have invested in the $2M+ range in the right companies. Our investment thesis varies by fund, and we invest in early stage and scaling companies (Seed to Series C/D). We only invest in US C-Corps and a few select B-Corps. For more information, you can visit this page.
What is the best way for startups looking for investment to get on Portfolia's radar?
You can submit a company via our website, whether you are an entrepreneur or know of great companies to refer in. We will typically ask for a deck and quick overview of the company.