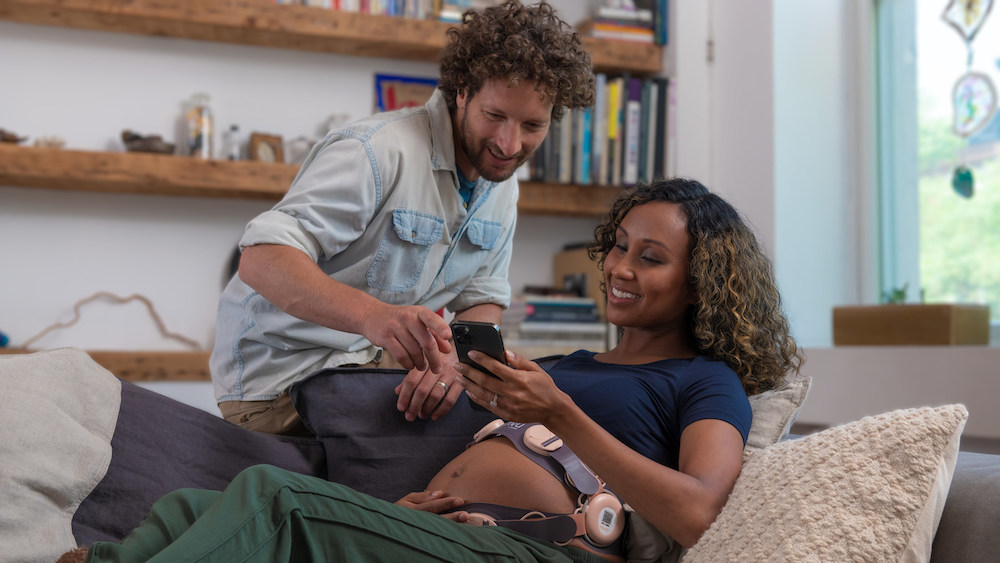 Nuvo, the company behind INVU, an FDA-cleared remote pregnancy monitoring platform is teaming up with Philips to increase access and adherence to prescribed care in remote areas, beginning with a pilot program in rural Colorado. The INVU sensor band enables the delivery of remote non-stress tests and maternal & fetal heart rate monitoring today while pioneering new data-driven personalized pathways that Nuvo believes will help improve health outcomes for all women in the future.
Why it matters
According to data shared by March of Dimes 54% of the counties in the USA offer very limited or no access to maternity care. Within these counties, more than 2.2 million women of childbearing age live in full maternity care deserts, which have no hospital offering obstetric care, no birth center, and no obstetric provider [2]. Following the recent White House call to action for organizations to help improve health outcomes for parents and infants, Philips and Nuvo will collaborate to pilot Nuvo's INVU pregnancy monitoring system as part of an integrated solution for rural care providers and their patients in the USA.
The USA continues to experience acute staffing shortages in medical care – a challenge common in rural areas long before the COVID-19 pandemic. This initiative has the potential to help ease the burden on providers by shifting a portion of care to the home setting. Providers will be able to prescribe INVU to expectant mothers, who will wear the sensor band during virtual visits with their physicians. During these visits, a live reading allows the expectant mother to access simplified data and insights via the paired INVU app, while the provider receives NST readings comparable to deeper fetal surveillance that OB/GYNs are accustomed to receiving during in-office procedures.
On the record
Sandra Lesenfants, General Manager Hospital Patient Monitoring at Philips explains: "Digital solutions and ecosystem-building are critical enablers to addressing disparities in healthcare such as access to maternal health care in rural settings. With this collaboration, we are extending the sight and reach of pregnancy care and bringing more remote monitoring options to the communities and expectant mothers where and when they need them most."
Nuvo Group CEO Kelly Londy adds: "Collaborating with Philips is an important step in our efforts to bring more comprehensive pregnancy care solutions to patients, providers and payers. Philips has long been a leader in providing high-quality care in the obstetrics space, and we feel that this deep history, coupled with INVU's unique ability to meet moms where they are, will be game-changing for the industry."