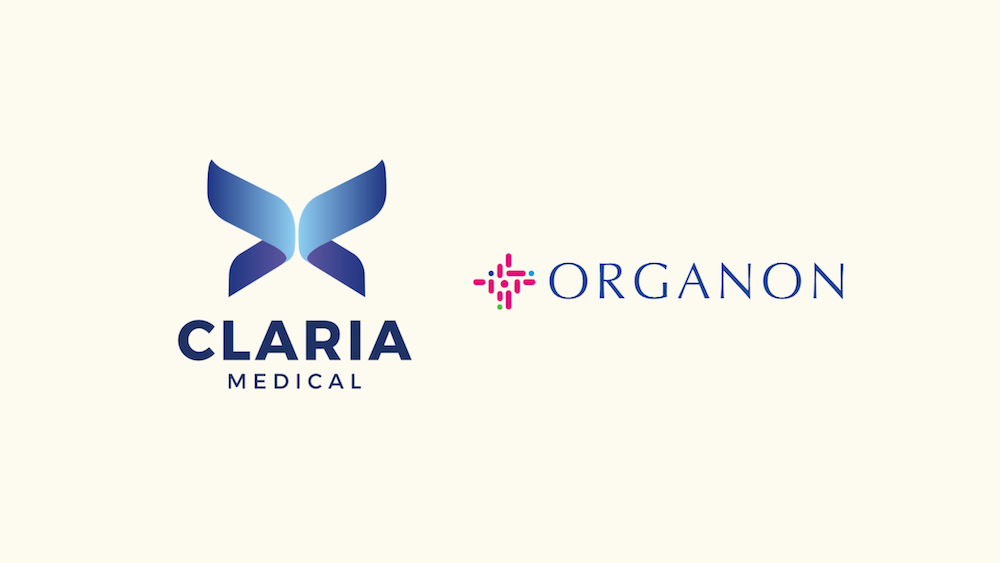 Women's health focused pharma company Organon has made a $8M strategic investment in Claria Medical, a privately-held company developing an investigational medical device being studied for use during minimally invasive laparoscopic hysterectomy. The agreement also grants Organon the option to acquire Claria Medical in the future.
"Hysterectomy is one of the most commonly performed surgeries for women, which is why it is critical to invest in new technology with the goal of providing safer, simpler and faster procedures," said Kevin Ali, Organon's CEO. "Collaborations such as our agreement with Claria Medical are integral to our business development approach. We search across the entire horizon for potential solutions—be they medicines, devices, or other technologies— that can improve the health of women. This agreement builds on our experience in devices and aligns with our focus on advancing urgently needed innovations."
Claria's initial investigational device, the Claria System, uses an intelligent uterine containment and extraction system that aims to improve the hysterectomy procedure for both patients and physicians. The device was selected for inclusion in the U.S. Food and Drug Administration's Safer Technologies Program (STeP), which is a collaborative program intended to help reduce the time it takes to obtain marketing authorization for eligible devices.
Alexey Salamini, Claria Medical's CEO, commented, "Our team is excited to enter this strategic agreement with Organon, who brings extensive knowledge in women's health. Organon's investment reinforces the potential of our technology to help improve outcomes for women. We look forward to continuing our clinical program for the Claria System and obtaining clearance from the U.S. Food and Drug Administration."