Every Thursday we send out a curated newsletter on "all things femtech". This is the latest edition. If you're interested in subscribing, you can do so at the bottom of this page.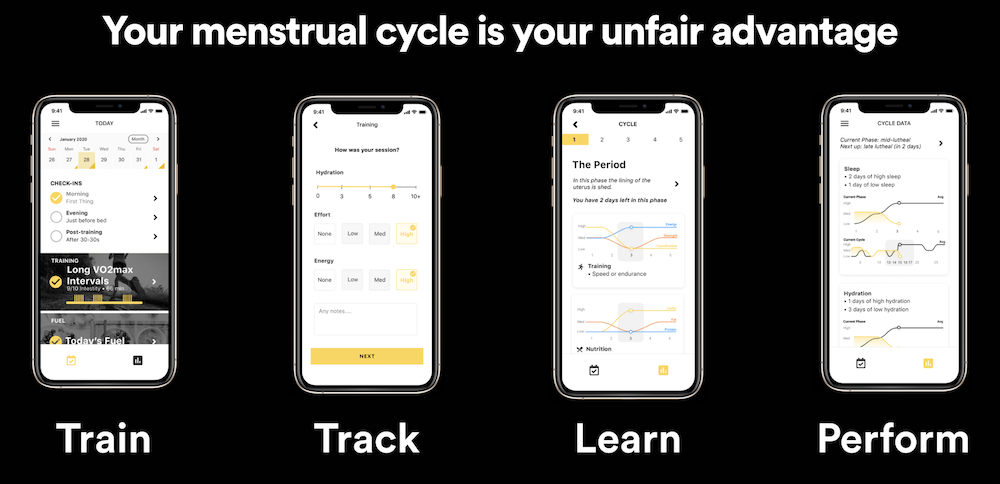 Highlights
Wild.AI launches a crowdfunding campaign on ifundwomen; Dame Products makes Fast Company's list of "Most innovative wellness companies of 2020"; Amazon acquires Health Navigator, its first health-related purchase since Pill Pack; Kleiner Perkins announces a new $700M early stage fund and plans investments in healthcare; The Consumer Technology Association targets AI in healthcare with an AI standard; Ferly was selected as App of the Day in the iOS app store; Progyny brings in $9.6M in profit, but misses Wallstreet estimates; New Zealand introduces endometriosis guidelines for doctors; Barbie announces Madison De Rozario as 2020 "Shero" Doll; Femtech Insider announces the launch of better., a new B2C women's health product discovery platform
Company Spotlight
All that talk about Coronavirus and quarantine got us thinking about telemedicine this week, which is why we want to introduce you to femtech companies using telehealth technology today.

Alpha Medical is an early-stage telemedicine business, which focuses on providing reproductive and dermatological care online, 

Maven gives its members access to a large women's and family telemedicine network

CurieMD gives women access to midlife health experts and treatment without ever needing to leave home.

Gennev offer a private video chat service that connects patients with a menopause practitioner via laptop or smartphone

NY-based Elektra Health offers telemedicine, content and community to help women navigate menopause.
 In The Know
International Women's Day 2020: Introducing better. (Femtech Insider)
Forward Partners' Louise Rix: An Overlooked Opportunity: The Past, Present and Future of Femtech (Medium)
Why Healthtech Founders Need to Stop Handing Over So Much Equity (Sifted)
How One Nurse in Washington Is Living Through the Coronavirus Crisis (NYTimes)
In Israel, the Rise of Femtech Piques Investor Interest in Women's Health (NoCamels)
International Women's Day 2020: Are We Seeing Progress in the Healthcare IT World? (MobiHealthNews)
Better Support for Women Freezing Their Eggs: Practical Suggestions for Partners, Friends, Family and Employers (Medium)
Periods, PCOS, Endometriosis: How Being a Woman Impacts Sleep (Refinery29)
Femtech: A Liberator for the Indian Working Woman (inc24)
Ada Health Built and AI-driven Startup by Moving Slowly and Not Breaking Things (Techcrunch)
Who's Hiring?
Ava is hiring a Brand Manager Healthcare – Global
Everlywell is looking for a Director of Performance Marketing
Cleo is looking for a Growth Product Manager
Clue is hiring a Senior Data Engineer.
Meiyou is looking for an iOS Developer.
Want more jobs? Click here.