Every Thursday we send out a curated newsletter on "all things femtech". This is the latest edition. If you're interested in subscribing, you can do so at the bottom of this page.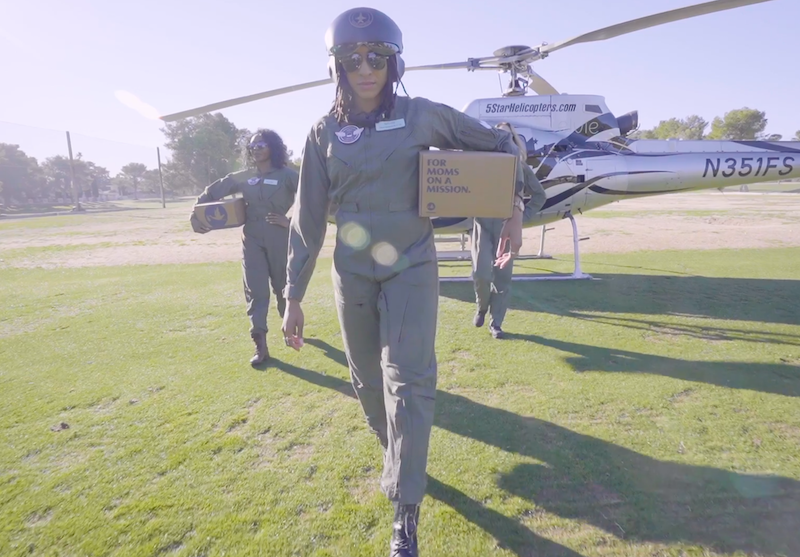 Highlights
#PumpedAtCES: Elvie and Milk Stork team up and bring "Milk Express" and "Pumping Parlor" to CES; Amazon's PillPack will integrate with BCBS Massachussetts' member app; 215 biopharma industry leaders sign a new biotechnology and pharmaceutical industry commitment to patients and the public; CES receives backlash for choosing Ivanka Trump as this year's keynote speaker; Swedish telehealth scale-up KRY raises $140M; New US laws: IVF coverage now mandated in New York state, Oregon implements expanded pregnancy employee protections, Paid leave for any reason takes effect in Nevada; Rev1 Ventures Launches $15M Fund; Duke University and healthcare investment firm Deerfield Management Company launch Four Points Innovation with plans to invest $130M
Company Spotlight
Breastpump startups Elvie and Willow made quite the mark at CES this year. This week we'd like to introduce you to the companies, who aim to make life easier for nursing mothers.
Milk Stork is the first breast milk shipping company for breastfeeding moms.

MyMilk wants to empower breastfeeding moms to understand their breastmilk cues and what it means for each unique mother-infant dyad.

Elvie is working on a silent breast pump, that eliminates noise and allows mothers to pump in peace anytime, anywhere.

Willow has created an all-in-one breast pump that fits in a bra.

In The Know
Moon + Leaf: When CBD Meets Women's Health (Femtech Insider)
One Medical's IPO Will Test the Value of Tech-Enabled Startups (Techcrunch)
In 2019, Digital Health Celebrated six IPOs as Venture Investment Edged Off Record Highs (Rock Health)
CES: Femtech Goes Big in 2020 (Gadget)
Sextech from Women-led Startups Pops Up at CES Gadget Show (Miami Herald)
The High Cost of Having a Baby in America (The Atlantic)
Why Have So Many Breast Pump Startups Flamed Out? (Marker)
Fat-shaming the Pregnant: How the Medical Community Fails Overweight Moms (HuffPost)
Austin Has Changed SexEd in its Public Schools (Economist)
Bumps and Startup Bias: How to Balance Babies with Business (Sifted)
Tune in!
What to Watch in Healthcare in 2020 (Podcast: Fierce Healthcare Podcast)
Femtech Insider gets a podcast! We're currently working on finalizing season #1 and will launch the first episodes in early 2020. The trailer is up and you can already subscribe on Stitcher, Spotify, Google Play and iTunes.
Who's Hiring?
Prelude is hiring a Healthcare Business Developement Manager.
Aunt Flow is looking to hire a Key Account Developer.
MH Hub is looking for a Communications Intern.
Oura is hiring a Senior Product Desginer.
Rory is looking for a Pharmacy Technician.
Want so see more jobs? Click HERE!