🙌 Every Thursday we send out a curated newsletter on "all things femtech". This is the latest version. If you're interested in subscribing, you can do so at the bottom of this page.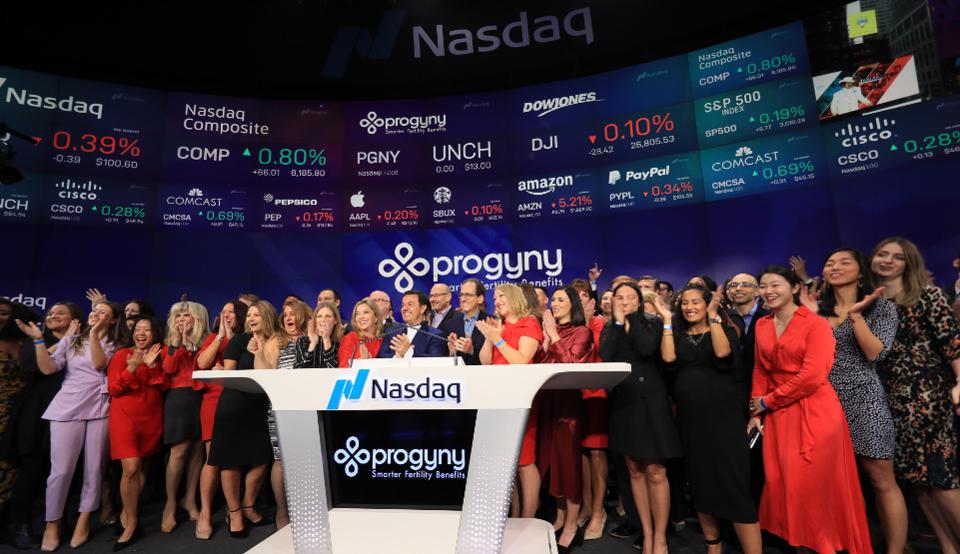 Highlights
Facebook Unveils Its First Foray into Digital Healthcare Tools; Mount Sinai Launches a Diversity Innovation Hub to Tackle Racism and Gender Equality in Healthcare; Fertility Benefits Company Progyny Joins NASDAQ with Initial Public Offering at $13 Per Share; Twistle Raises $16M to Accelerate Delivery of Personal Care Guidance; The Trump Administration Is Proposing an Expansion of Medicare Coverage of DNA Tests for Breast and Ovarian Cancer; Amazon Acquires Health Navigator for Amazon Care, its Pilot Employee Health Program
Company Spotlight
As Progyny takes center stage at NASDAQ this week, we thought we'd take the opportunity and introduce you to some companies active in the fertility space:
Progyny envisions a world, where anyone who wants to have a child can do so. They want to bring life to fertility benefits, for a new generation of companies. Their fertility solutions ensure employers receive the most value from their fertility benefit by enabling members and physicians to focus on outcomes and pursue the most effective treatment.
Carrot is a simple way to design the right fertility plan for your company while expanding coverage to all employees regardless of age, sexual orientation, gender identity or marital status.
ELANZA Wellness educates women about the big fertility questions of this generation with a focus on egg-freezing.
Adia Health's mission is to empower women with knowledge and change how women's reproductive health is approached, so that women can access proactive, personalised and holistic support on their journey.
In The Know
Femtech Innovations Have Fewer Women Popping the Pill (theHUSTLE)
Why I'm Building Sequin: The Credit Card, that Pays Back the Pink Tax (Medium)
Cashing in on Fertility: Should Femtech Receive More Scrutiny? (Medical Device Network)
Meet the Femtech Pioneers Shaping Japan's Future (Medium)
Meet the Woman Behind the World's First Reusable Tampon Applicator (Evening Standard)
Industry Voices – Accelerating Adoption of "Silver Technology" Needed for Care of Aging Populations (Fierce Healthcare)
Data for the Public Good (NY Times)
Who's Hiring?
The Femedic is looking for a Digital Marketing Assistant.
Progyny is hiring a VP, Sales.
Bellabeat is on the lookout for an iOS Engineer.
Ava is hiring a VP of Marketing and Sales.
Flo Health is looking for a Video Producer.
Want More Jobs? Click HERE!
---
First time here and like what you see?
Subscribe to our Weekly Newsletter!