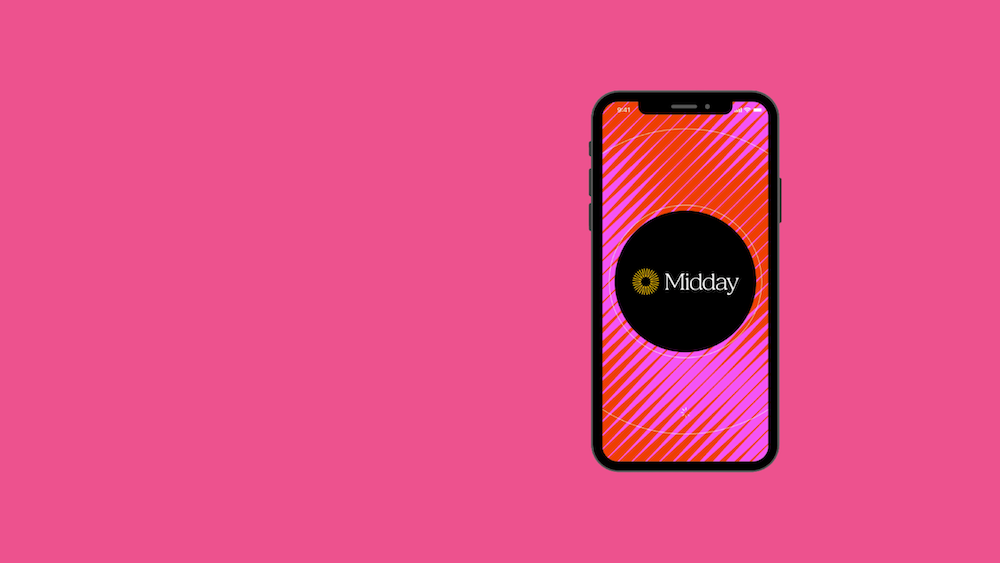 Menopause startup Lisa Health has raised $2.5M in seed funding led by Radical Ventures and announced the launch of its new app, Midday, which has been created in collaboration with Mayo Clinic. Other investors in the round include SRI International and Broadway Angels. The Midday app leverages AI, sensor technology and digital therapeutics to support women on their menopause journey.
By 2030, the world population of menopausal and postmenopausal women is projected to increase to 1.2 billion, with 47 million new entrants each year. More than 75% will experience bothersome symptoms like hot flashes that last 7-9 years on average and a decade or longer for some women. Compounding the problem, few physicians are trained in menopause care, leaving a wide gap for women seeking knowledge and support. With Midday,Lisa Health is filling this gap by meeting perimenopausal and menopausal women where they are when they need it most.
Midday is a personalized digital health solution and end-to-end management platform, that illuminates what is happening physically and emotionally during menopause and provides the right intervention at the right time to promote healthy aging. As part of a collaboration with Mayo Clinic, the app combines Lisa Health's advanced technology with expert medical guidance from the nation's top health care organization, providing a 360-degree approach to managing menopause symptoms. Users can also connect their Fitbit to the app to aggregate their data in one place and get personalized menopause-specific insights. The company's premium version of Midday, launching later this year, will include additional novel, patent-pending algorithms that use commercial wearable technology for advanced symptom tracking, including the ability to detect and measure hot flashes and to deliver relief in real-time.
Lisa Health Co-founder & CEO Ann Garnier explains: "The impacts of menopause on women and society are wide ranging and we've ignored them for too long," says Lisa Health's co-founder and CEO, Ann Garnier. "As a senior healthcare technology executive who was thriving in the workplace, I experienced firsthand just how debilitating menopause can be and the potential for it to derail my career and personal relationships. From that moment, I became passionate about using advanced technology to transform the menopause experience. Midday supports women to be everything they want to be in midlife – and able to fully take advantage of opportunities now and in the future."
Besides collaborating on the development of Midday, Lisa Health and Mayo Clinic have also entered a research partnership to advance the understanding of menopause and the role technology can play in helping women navigate this life stage and get the care and support they need. Mayo Clinic has also invested in Lisa Health.
"Mayo Clinic is an established leader in women's health, and specifically in the care of women across the menopause transition," said Dr. Stephanie Faubion, MD, MBA, Director of Mayo Clinic Women's Health. "By collaborating with Lisa Health, we can help ensure that more women have access to a high-quality, personalized, evidence-based solution they can trust. Menopause is a critical life stage and a window of opportunity to use technology to improve women's quality of life and health span."