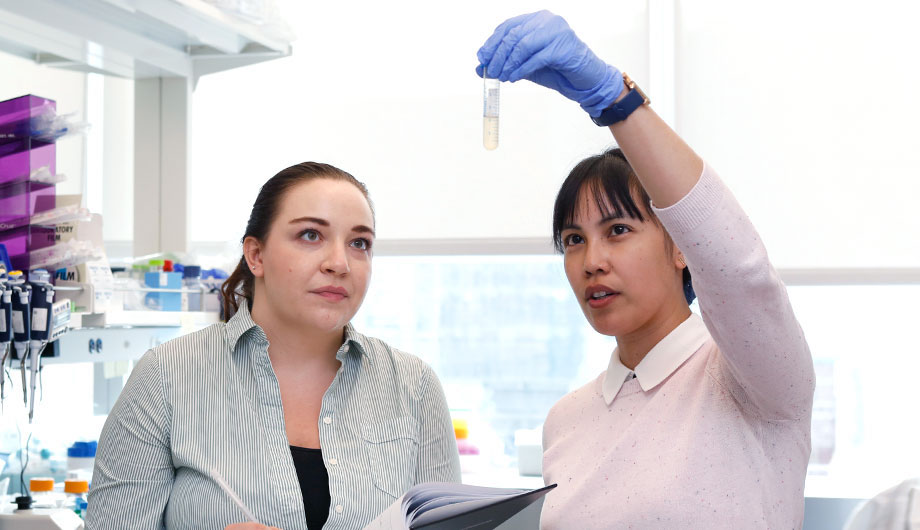 Kallyope is a clinical stage biotechnology company that is leveraging its proprietary Klarity therapeutic platform to discover and develop novel, oral small-molecule therapeutics in areas with high unmet medical need, including diabetes and obesity, gastrointestinal disease, and neurological disorders. Kallyope focuses on the gut-brain axis, a bi-directional communication between the gastrointestinal tract and the brain. Recent research has suggested that this communication plays a significant role in various illnesses, including obesity, diabetes, NASH, functional gastrointestinal disorders, inflammatory disorders, depression, autism and Parkinson's disease.
In February last year the company raised $236M in Series D funding co-led by Mubadala Investment Company and The Column Group with participation from addiditonal new and existing investors.
In order to use its unique gut-focused screening and validation capabilities to identify promising bioactive compounds for improving maternal, newborn, and children's health in the epicenters of the global food and nutrition crisis, the company has now received a $8.2M grant from the Bill & Melinda Gates Foundation. The four-year agreement focuses on discovery and characterization of metabolites that can be developed and delivered to undernourished pregnant and lactating women who are experiencing environmental enteric dysfunctions (EED). EED is an incompletely defined syndrome of inflammation, high enteropathogen burden, reduced absorptive capacity, and reduced barrier function of the small intestine. It is widespread in low and middle-income countries.
Jay Galeota, President and CEO of Kallyope shares: "This is a unique, inspiring opportunity for Kallyope to positively impact global health by leveraging our industry-leading research platform, Klarity, which integrates multiple sophisticated technologies to develop transformative therapeutics in the areas of metabolism, gastrointestinal disease, and neurological disorders. We are honored to receive support from the Gates Foundation to make progress towards giving every person, everywhere, the chance to lead a healthy, productive life. We are especially energized to focus on health advancements for pregnant women and new mothers and to prevent disease early in the lives of children."
According to a report issued in March by UNICEF, the number of pregnant and breastfeeding adolescent girls and women suffering from acute malnutrition has soared since 2020, with South Asia and Sub-Saharan Africa hit hardest. Childhood EED has been associated with stunting (low height-for-age), with devastating, long-term consequences for child health and development. Globally, 51 million children under 2 years are stunted due to malnutrition; of those, about half become stunted during pregnancy and the first six months of life. Stunting peaks at 3 months of age and is difficult to reverse after 2 years of age. Fetal growth restriction is predictive of stunting up to 2 years of age, and therefore early intervention with mothers during pregnancy can be a potential mechanism to improve infant outcomes later in life.
Under the agreement, the foundation will provide a grant to Kallyope of $8.2M over four years. Kallyope will retain rights to develop compounds derived from the identified agents as possible therapeutics in other global regions, including as supplements in low-resource nations.