Full Time
Applications have closed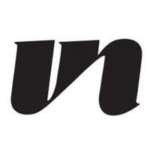 Website unboundbabes Unbound
A sex shop for when you're feelin' yourself
Unbound is hiring a Chief Growth Officer to 10x revenue over the next twelve months.
This is a highly entrepreneurial role working alongside Unbound's CEO. You must be open to trying anything, ruthless about digging into the data and nixing projects that don't work, and aggressive about doubling and  tripling down on tactics that work. As you succeed, you will be expected to build and lead Unbound's growth team.
YOUR RESPONSIBILITIES WILL INCLUDE:
Leading overall growth strategy, effectively allocating budget
Finding, testing, optimizing, and growing *paid* growth channels to optimize customer acquisition
Testing, refining and executing unpaid growth opportunities
Building ambitious monthly, quarterly, and annual plans for your KPIs and executing on those plans
Analyzing and reporting on performance
Working to change institutional advertising policies and/or finding workarounds (e.g., Facebook, Instagram)
Conducting business and financial analysis of new opportunities
Partnering with Content and Community to continuously improve customer retention
Assessing where we can leverage partners and third-party services; leading negotiations and partner management for those services
Leading the charge toward massive market share growth
MUST HAVES
The ideal candidate for this role is a mid-career online marketer with entrepreneurial experience, extremely strong analytical skills, and passion for Unbound's mission. You are the ambitious, competitive, and determined friend. Most importantly, you believe that the world needs a billion dollar company that takes women seriously.
You must at have at least 3 years of paid marketing experience. Bonus if you also have experience with partnerships and community development as well.
YOU ALSO HAVE:
4-5 years of experience in a senior growth role at a startup, top consulting, or banking firm (e.g., McKinsey, BCG, Bain, private equity, investment banking)
A proven track record of scaling customer acquisition costs and increasing lifetime value while maintaining a brand and customer centric approach above all else
Ability to manage and cultivate staff
Experience with web and email analytics tools
Ability to analyze data and present action insights through data visualizations and clear narratives
-A motivated, positive, proactive, and transparent attitude
MORE INFO
Based in New York City
Reports directly to CEO
Salary commensurate with experience
Health, dental, and vision insurance